3rd Generation
The personalization and advanced technology, today's consumers look for.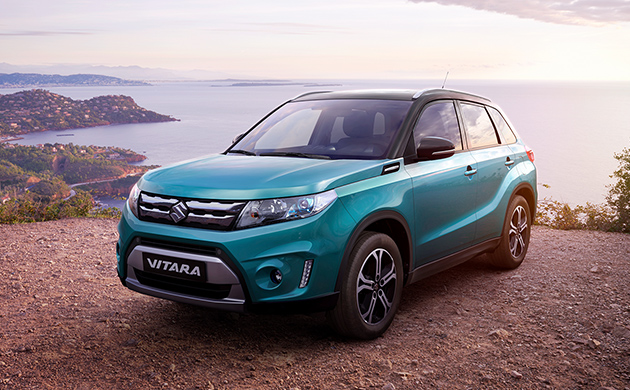 The Vitara series is an eminent ambassador for Suzuki's brand equity as a creator of 4WD SUVs with compact packaging. The model name was changed from "Grand Vitara" to "Vitara" again. It also provides the personalisation and advanced technology today's consumers look for. When the fourth generation of the Vitara series was auunounced in 2014, it upheld the brand's character with an authentic 4WD vehicle and a crossover SUV while incorporating advances in every aspect, from design and drive performance to safety and environmental performance, resulting in a truly fresh compact SUV.
This compact and stylish five-door SUV packs a 1.6L petrol or diesel engine into a slim, lightweight body. The 4WD model is outfitted with Suzuki's latest ALLGRIP electronically controlled 4WD system. Colour schemes and accessories can be mixed and matched to taste, creating personalised looks ranging from 'Rugged' to 'Urban.' State-of-the-art safety equipment such as collision damage reduction brakes and adaptive cruise control is on board, as is audio connectivity.
The New Wave of Downsizing Turbo Engine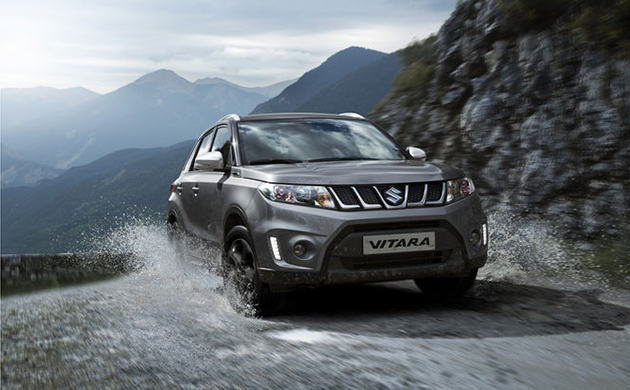 In autumn 2015 Suzuki added the Vitara S grade. This model sported the first 1.4L turbo engine that delivered displacement and torque commensurate with a 2.0L naturally aspirated petrol engine. Catching the worldwide wave of downsizing turbos, the Vitara S offers both mighty acceleration and fuel-sipping efficiency. To differentiate it visually from the 1.4L model, the 1.6L offering has a distinctive front design. The elegant design, 4WD performance using ALLGRIP SELECT, and drive performance powered by a BOOSTERJET engine all combine to bring the Vitara S enthusiastic reviews.
The Vitara facelift in 2018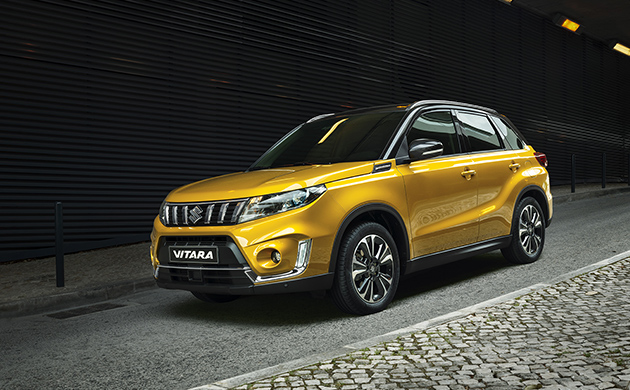 In 2018, its milestone of 30th anniversary, the Vitara has evolved with more sophisticated looks and more advanced safety features.
The front of the upgraded Vitara has been renewed with vertical chrome accents on a five-slotted grille, A new chrome accent across the lower grille further conveys the vehicle's advanced refinement. Other improvements include soft padding above the instrument panel for a higher quality feel; brighter silver accents on the dashboard, doors and centre console; and a more metallic-looking geometric pattern on the silver panel across the dashboard. The upgraded Vitara now features enhanced preventative safety technology that helps drivers avoid accidents in a broader range of situations than with previous versions and supports peace of mind during everyday driving. Radar Brake Support (RBS), which uses millimetre-wave radar, has been replaced by Dual Sensor Brake Support (DSBS); DSBS uses both a monocular camera and laser radar (MFL) to add pedestrian detection for collision damage mitigation braking. Lane Departure Warning, Lane Departure Prevention and Traffic Sign Recognition (TSR) features are also now available. Specifications vary by region.