Harsh environments bring out the Vitara's performance, as seen in numerous rallies.
Australian Safari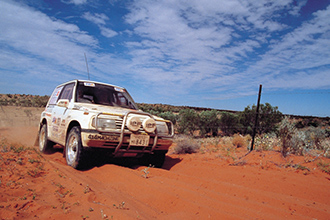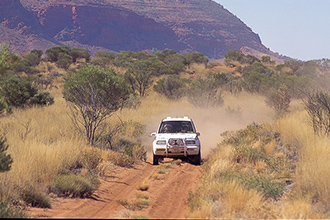 No sooner did the first-generation Vitara burst onto the scene than it was proving its mettle in cross-country rallies, capturing Best in Class in the Australian Safari. Amid the endless expanse of red earth that is the Australian outback, the Vitara proved its performance and durability as a cross-country vehicle.
Dakar Rally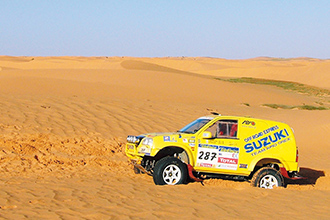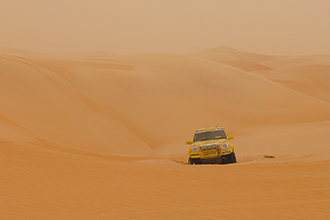 The second-generation of the Vitara made its mark in the Dakar Rally, a punishing rally across the deserts of western Africa. Being larger than the first generation of the Vitara, the second generation was able to carry hundreds of litres of petrol, with the power to compete at rally speeds across deserts and other rugged environments. Challenging even the enormous dunes of the Sahara, the Vitara proved itself in cross-country performance.
Borneo Rally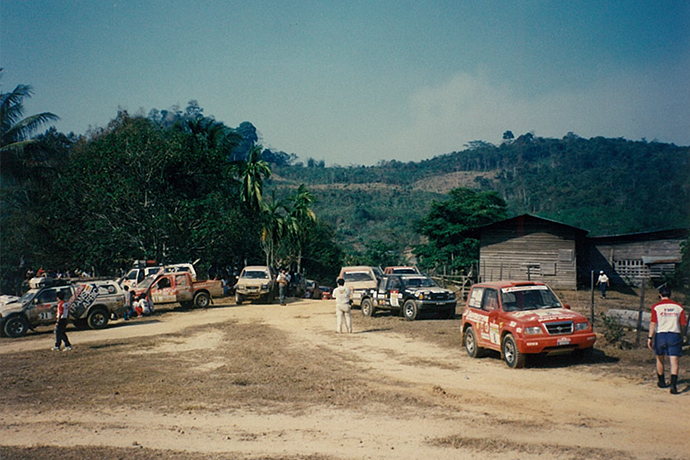 The first-generation Vitara also took the stage at the Borneo Rally, Asia's first cross-country rally, which takes place in Malaysian Borneo. In this rally across mountain plateaus and coastal rainforests, high-speed flat darts can quickly turn into grinding struggles against mud and water when tropical downpours strike, making the Borneo Rally a test of the true worth of any 4WD system.
Asia Cross Country Rally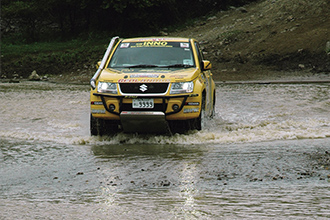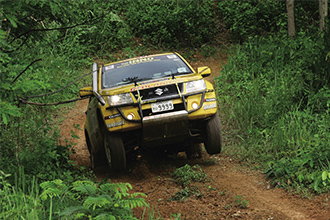 This cross-country rally plays out across four Southeast Asian countries: Thailand, Malaysia, Myanmar and Vietnam. In addition to full-throttle speed competitions across flat darts, the Asia Cross Country Rally includes gruelling races across tropical rainforests. Each vehicle was put through its paces, testing not only driving performance as a cross-country car but also outstanding core performance features, such as performance on muddy, off-road stretches.
The first, second and third generations of the Vitara have all taken the field in this classic Asian rally.
Trans Asia Trophy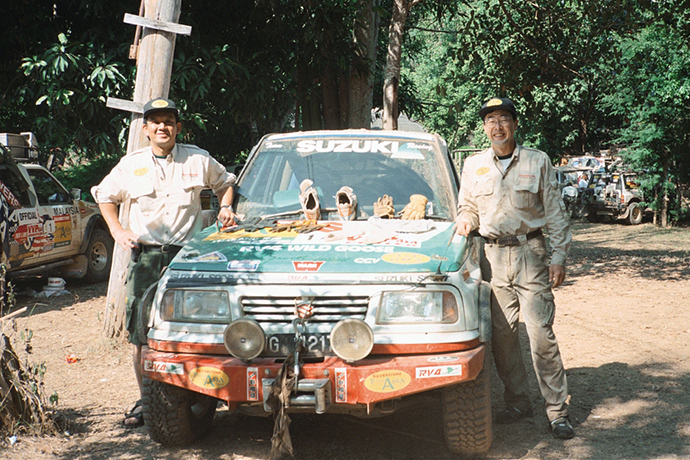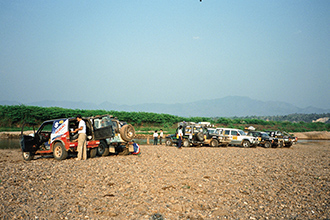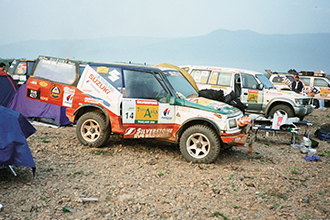 The Vitara competed not only on speed but also on sheer tenacity on trails where ordinary cars can't follow. The Trans Asia Trophy tested each car's cross-country performance, with dogged races along forest roads and up river streams, as well as communication between driver and navigator and complex technologies such as towing. On every test, the Vitara earned full marks.