2nd Generation
The third generation of the Vitara series kicked off in 2005 as all new "Grand Vitara" with a sportier look and a hefty increase in size.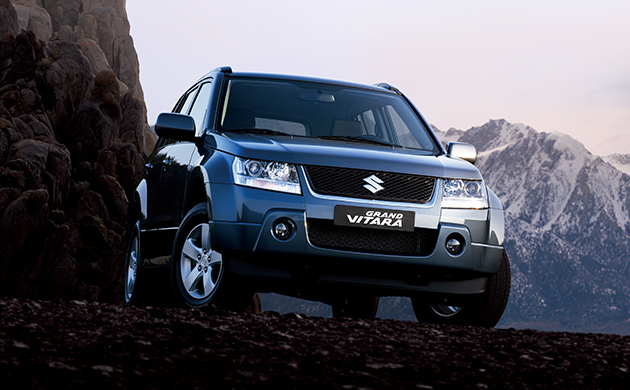 The rectilinear design adopts a monocoque body with built-in ladder-frame structure, benefiting from both the light weight of the monocoque structure and the ruggedness of the ladder frame.Mechanisms new to the Vitara series included full-time 4WD and four-wheel independent suspension, delivering enhanced comfort in a vehicle series key to Suzuki's global automobile strategy. Available engines were 1.6L, 2.0L, 2.4L and 2.7L V6 and 3.2L V6 petrol engines and a 1.9L diesel engine.
The full-time 4WD system used a dial-type switch enabling the driver to choose among four modes. Traction control was another bonus. The 4WD powerfully distributes drive force to wheels in contact with the ground, effectively restraining tire spinning and skidding to reinforce drive performance.