1st Generation
An authentic 4WD with comfortable on-road performance.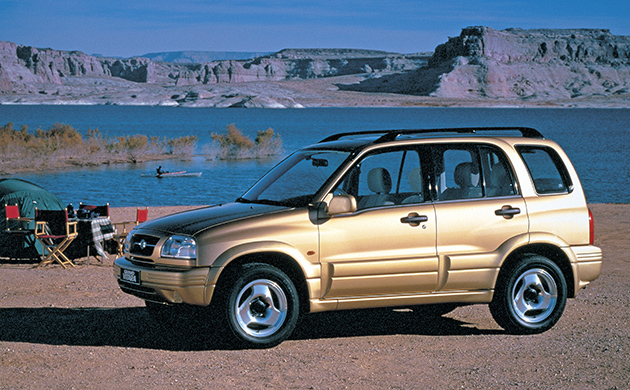 The second generation of Vitara announced its arrival in 1998 and V6 Engine model was named Grand Vitara, an authentic 4WD with comfortable on-road performance and a boldly retooled exterior design. while inheriting the blister fender of its predecessors, the Grand Vitara made a dramatic departure in attitude with its taut, curvy exterior. The basic concept, however, was unchanged: a part-time 4WD system borne on a ladder frame in a compact body. The engine selection for the second generation comprised 1.6L, 2.0L and 2.5L V6 configurations as well as a 2.0L diesel model.
Minor changes included an overhaul of the interior, in step with the consumer demands of the period.
A Long-body Model Arrives: The Grand Vitara XL7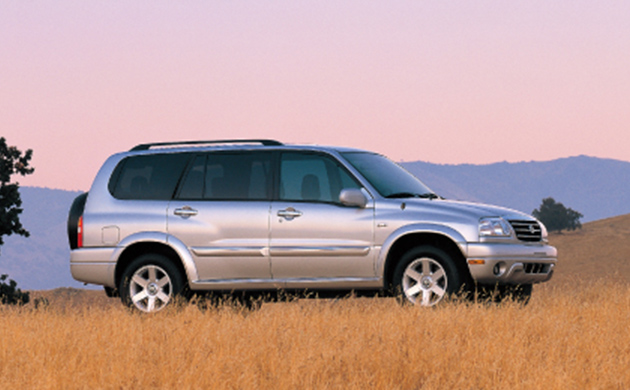 In 2001 the Grand VitaraXL7 debuted as the flagship model of the Vitara series. With a 2.7L V6 engine and a three-row, seven-seat configuration (a five-seat variation was also available), this SUV married a spacious cabin with full-bore 4WD performance.