Enter the Vitara, a New Step in the Evolution of the Suzuki 4WD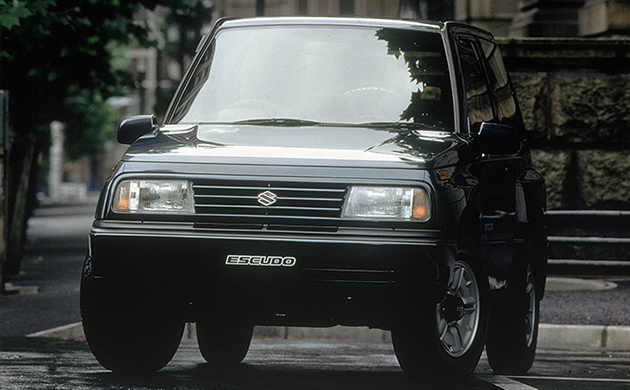 The Vitara made its global debut in 1988. As a cross-country 4WD with a three-door urban design, it stood out as a unique alternative to conventional cross-country vehicles.
Equipped with bulging blister fenders front and back, the exterior design oozes a sporty, playful attitude, while the sturdy frame and part-time 4WD system assure solid performance. A coil-spring suspension delivers a gentle ride. The 1.6L engine runs on petrol, while the body is available in hard-top or convertible-model.
Addition of a Five-door Model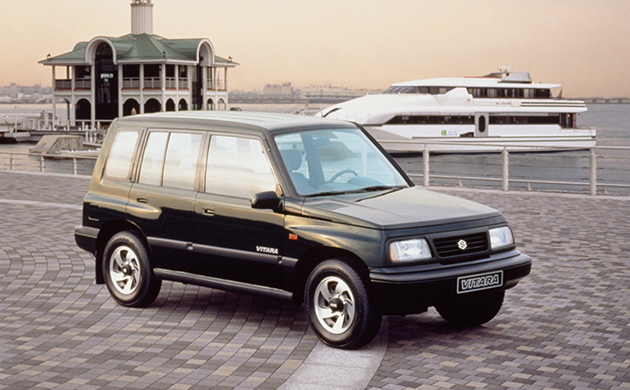 In 1991 Suzuki added a five-door model with an extended wheelbase. A rejigged fuel injection system and other changes gave a boost to the 1.6L engine's power. A spacious interior, generous boot and enlarged petrol tank completed a vehicle ready for comfortable long drives.
Two New Engines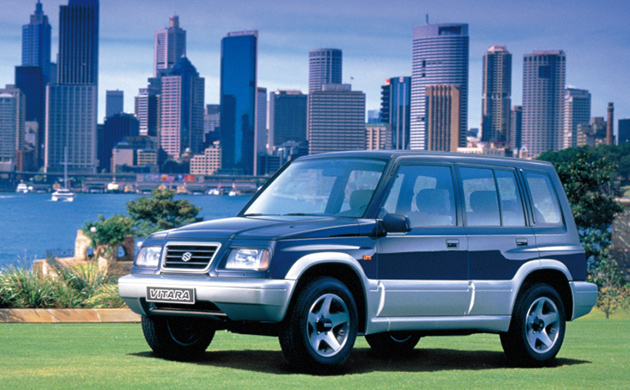 In 1995 Suzuki added two new engines to the growing Vitara line-up, with a 2.0L V6 engine and a 2.0L diesel turbo engine. The V6 engine achieved a graceful yet powerful drive, While the diesel turbo generated high torque from low rev and enhanced fuel efficiency.
Suzuki moved toward a more aggressive exterior this year as well, with enlarged front grill and bumper and addition of an over-fender. The fashionable two-tone body that resulted an instant hit.
The First Generation Completes an Extensive Range of Variations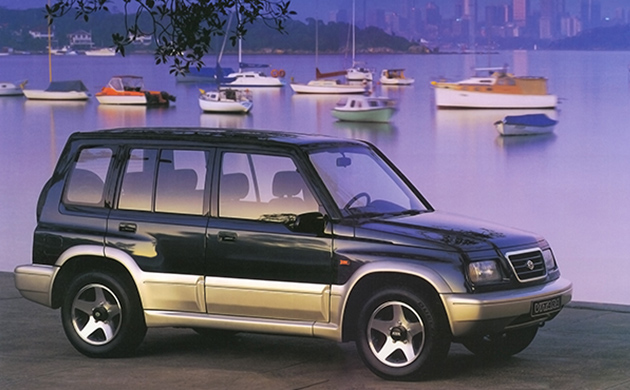 Two more engines arrived for the Vitara in 1997: a 2.0L, four-cylinder, all-aluminium engine, for light weight and compact profile; and a 2.5L V6 engine. The variations in the Vitara family were impressively diverse at that time, embracing petrol and diesel engines with a wide range of displacements, a short-wheelbase van type, a canvas top and a long-wheelbase type.