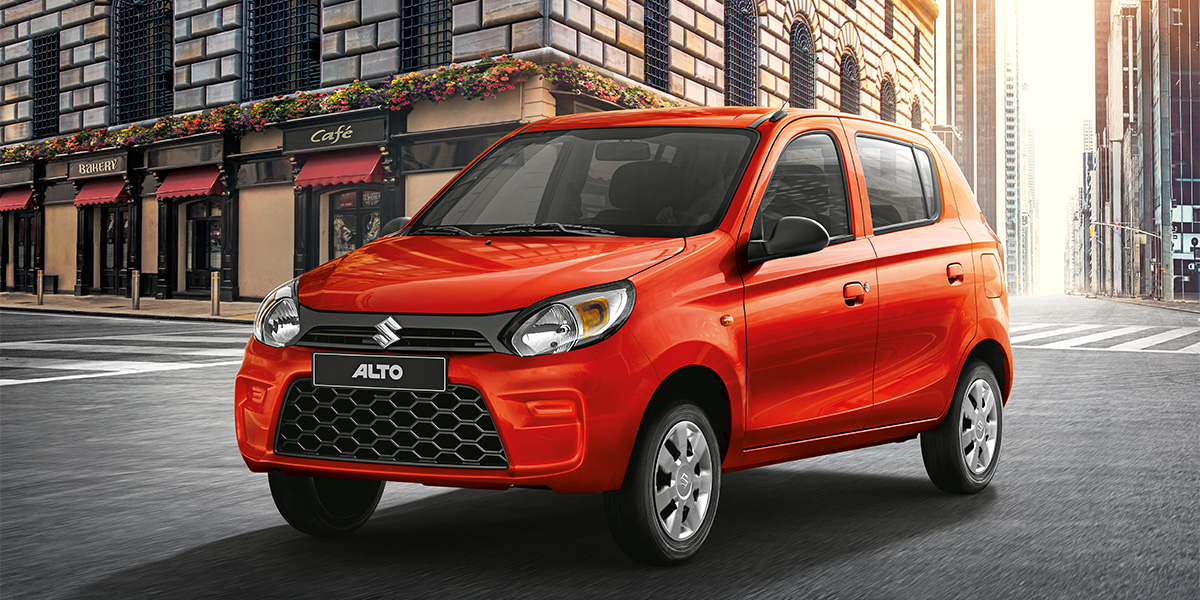 DRIVES YOU AHEAD.
Young and raring to go. Never still, never ordinary. The Alto is just like you. One look, and you will know it's designed to express your style. Its overall driving experience connects with the fun side of you by bringing alive the joy and excitement when you are behind the wheels. Simply put, it's easy, compatible and built around you. So, take it out for a spin. And experience an exhilarated lifestyle as it takes you ahead of the curve.
Vehicles shown and contents in this site are of Latin American specification.
The appearance, colours, and equipment of vehicles may differ according to market and grade.