1980 |

GN400E
Big single-cylinder cruiser style model with comfortable touring performance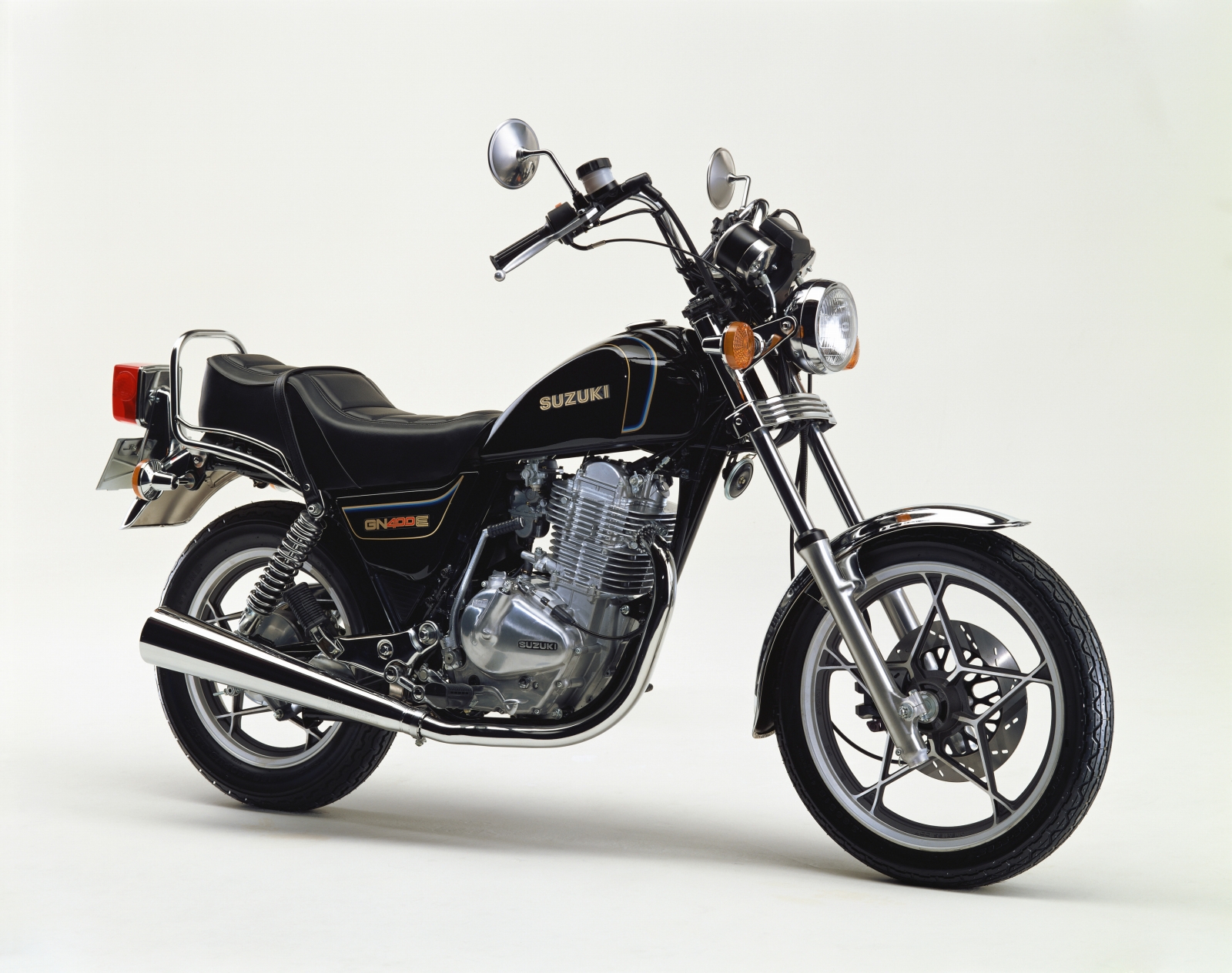 The GN400E is a cruiser style model designed to realize a comfortable and fun-to-ride touring experience. This model features a spacious, ultra-low seat and large handlebars that are ideally suited for long-distance touring. Its compact, lightweight, and highly durable 400 cm³ air-cooled 4-stroke 1-cylinder SOHC engine generates maximum torque of 29.42 N·m with easy-to-handle flat characteristics. Only available with a kickstarter, a decompression release mechanism was adopted to ensure smooth starts with a light kick action. It also features a large megaphone type muffler to reduce noise.
Dimensions and weight
Dimensions
Overall length
2,110 mm
Overall width
840 mm
Overall height
1,200 mm
Wheelbase
1,410 mm
Weight
139.6 kg (Dry)
Engine
Engine type
4-stroke, 1-cylinder, air-cooled, SOHC
Engine displacement
396 cm³
Bore x stroke
88.0 mm × 65.2 mm
Maximum power
19.9kW(27PS) / 7,500rpm
Maximum torque
29.4N-m / 5,000rpm
Transmission
5-speed constant mesh
Front tire size
3.60S18-4PR
Rear tire size
4.60S16-4PR
1997 |

Tempter
Chic, lightweight, and compact next-generation mono-cylinder 400 cm³ bike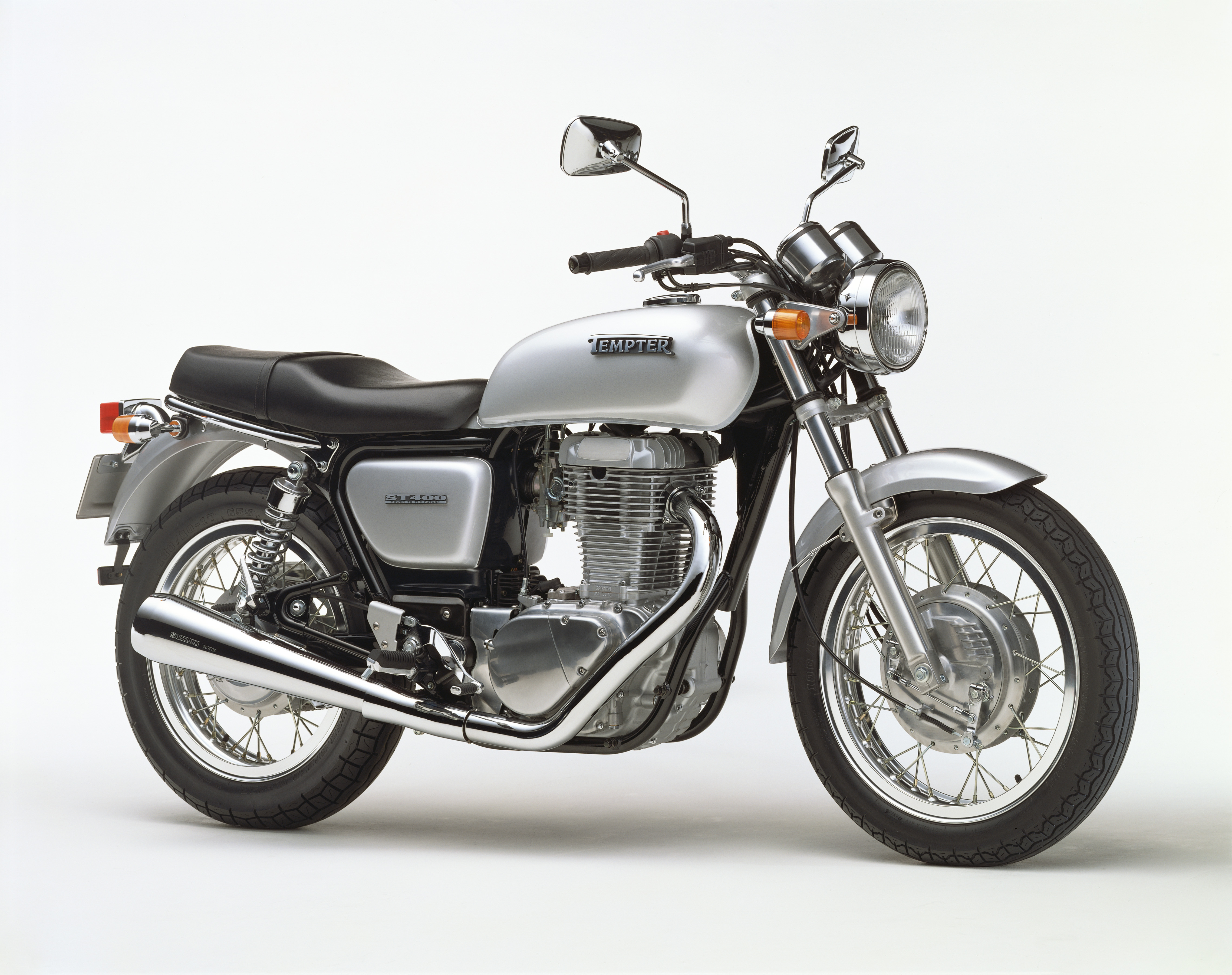 The Tempter is a next-generation 1-cylinder on-road bike that was developed with a particular focus on restrained styling and refinement. A slim, lightweight, and compact chassis typical of a mono-cylinder bike with a reassuringly robust silhouette is paired with a 400 cm³ air-cooled SOHC 1-cylinder engine. The engine delivers a powerful combination of clear emotional beats, sensations of torque, and rideability, paired with simple and appealing features such as front and rear spoked wheels with lightweight and highly rigid H-shaped aluminum rims and a double-leading-shoe front drum brake that help to deliver agile handling.
Dimensions and weight
Dimensions
Overall length
2,110 mm
Overall width
730 mm
Overall height
1,040 mm
Wheelbase
1,430 mm
Weight
159 kg (Dry)
Engine
Engine type
4-stroke, 1-cylinder, air-cooled, SOHC
Engine displacement
396 cm³
Bore x stroke
88.0 mm × 65.2 mm
Maximum power
19.9kW(27PS) / 7,000rpm
Maximum torque
29.4N-m / 5,000rpm
Transmission
5-speed constant mesh
Front tire size
100/90-18 56S
Rear tire size
130/80-17 65S