1982 |

GSX400E KATANA
Sporty model that inherits the KATANA style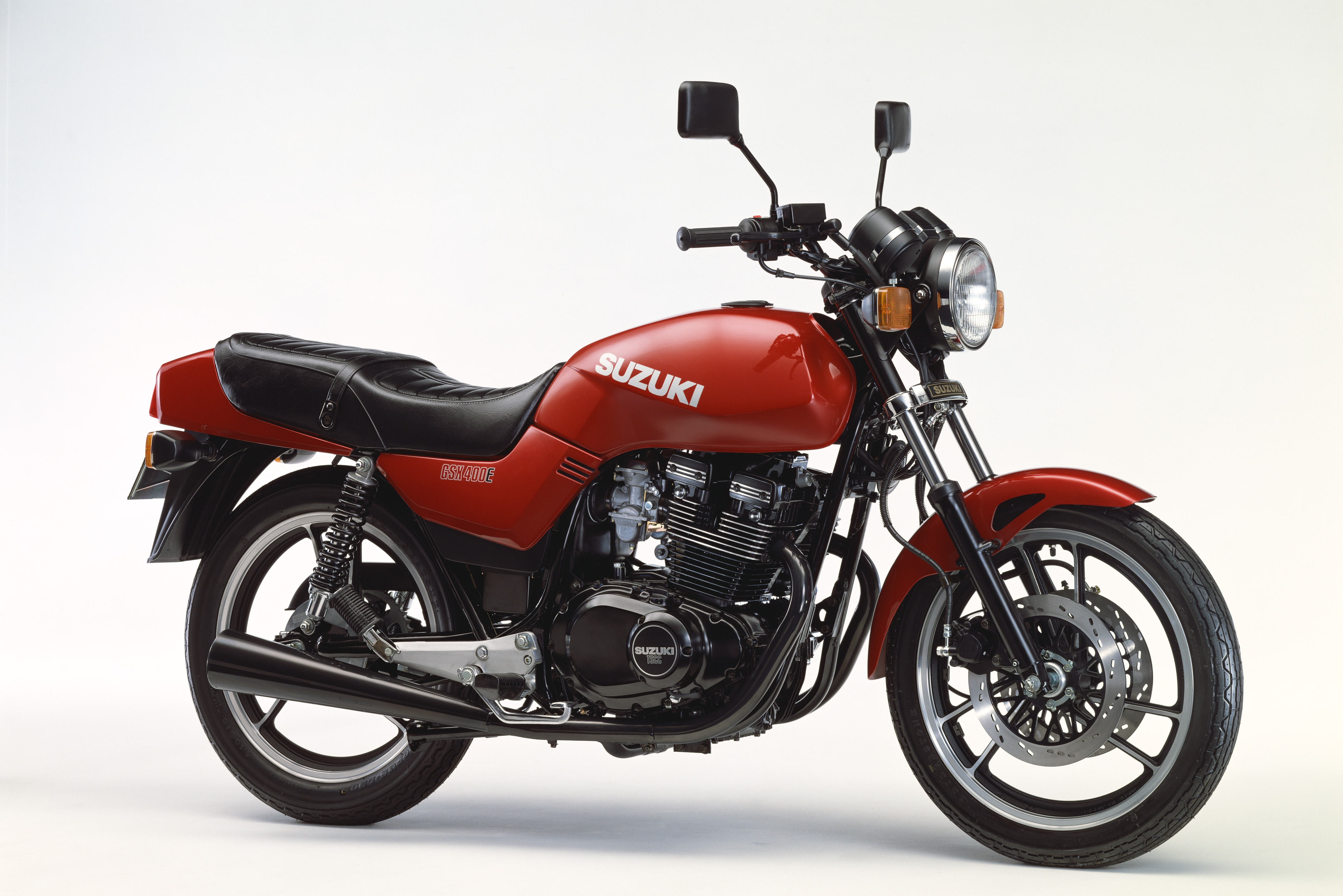 This model combines a wholly new exterior design with the 400 cm³ 4-stroke 2-cylinder DOHC engine with Twin Swirl Combustion Chambers (TSCCs), 6-speed transmission, frame, and Anti Nose Dive Fork (ANDF) system adopted on the GSX400E. The result is a 400 cm³ model for Japan with styling that incorporates the lines of the KATANA series. The 16-liter fuel tank capacity makes this model particularly suited for long-distance riding.
Dimensions and weight
Dimensions
Overall length
2,105 mm
Overall width
755 mm
Overall height
1,095 mm
Wheelbase
1,415 mm
Weight
172.9 kg (Dry)
Engine
Engine type
4-stroke, 2-cylinder, air-cooled, DOHC
Engine displacement
399 cm³
Bore x stroke
67.0 mm × 56.6 mm
Maximum power
32.4kW(44PS) / 9,500rpm
Maximum torque
36.3N-m / 8,000rpm
Transmission
6-speed constant mesh
Front tire size
3.60S18-4PR
Rear tire size
4.10S18-4PR
1992 |

GSX400S KATANA
400 cm³ model that faithfully reproduces the original KATANA design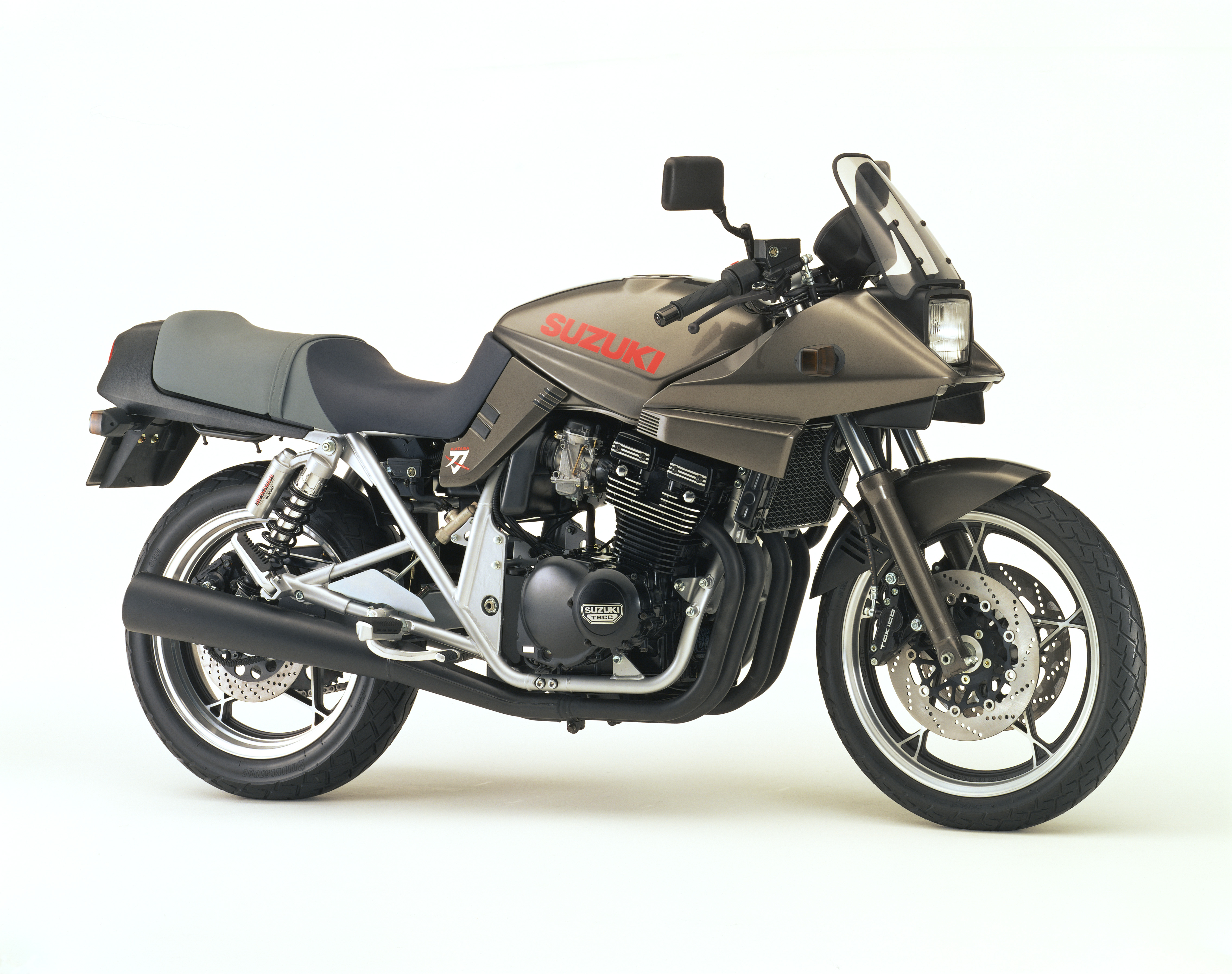 The design of this model is based on the GSX1100S KATANA, whose popularity had remained unchanged since its debut in 1981. While remaining true to the original design, the GSX400S incorporates the latest technologies in both the engine and the chassis. The 4-stroke liquid-cooled 4-cylinder DOHC engine was newly engineered to emphasize torque, and tuned for optimum performance in the low- to mid-rpm ranges to prioritize rideability on city streets. Despite the liquid-cooled configuration of the engine, cooling fins inspired from air-cooled designs were added to the cylinder head and cylinders to create dynamic and memorable styling. The GSX400S KATANA also features a rear suspension equipped with a reservoir tank, large disc brakes, and wide tires to deliver both stable braking force and riding performance.
Dimensions and weight
Dimensions
Overall length
2,060 mm
Overall width
700 mm
Overall height
1,150 mm
Wheelbase
1,430 mm
Weight
182 kg (Dry)
Engine
Engine type
4-stroke, 4-cylinder, liquid-cooled, DOHC
Engine displacement
399 cm³
Bore x stroke
52.0 mm × 47.0 mm
Maximum power
39.0kW(53PS) / 10,500rpm
Maximum torque
37.3N-m / 9,500rpm
Transmission
6-speed constant mesh
Front tire size
100/80-18 53H
Rear tire size
140/70-17 66H