1976 |

GS400
Suzuki's first 4-stroke 400 cm³ model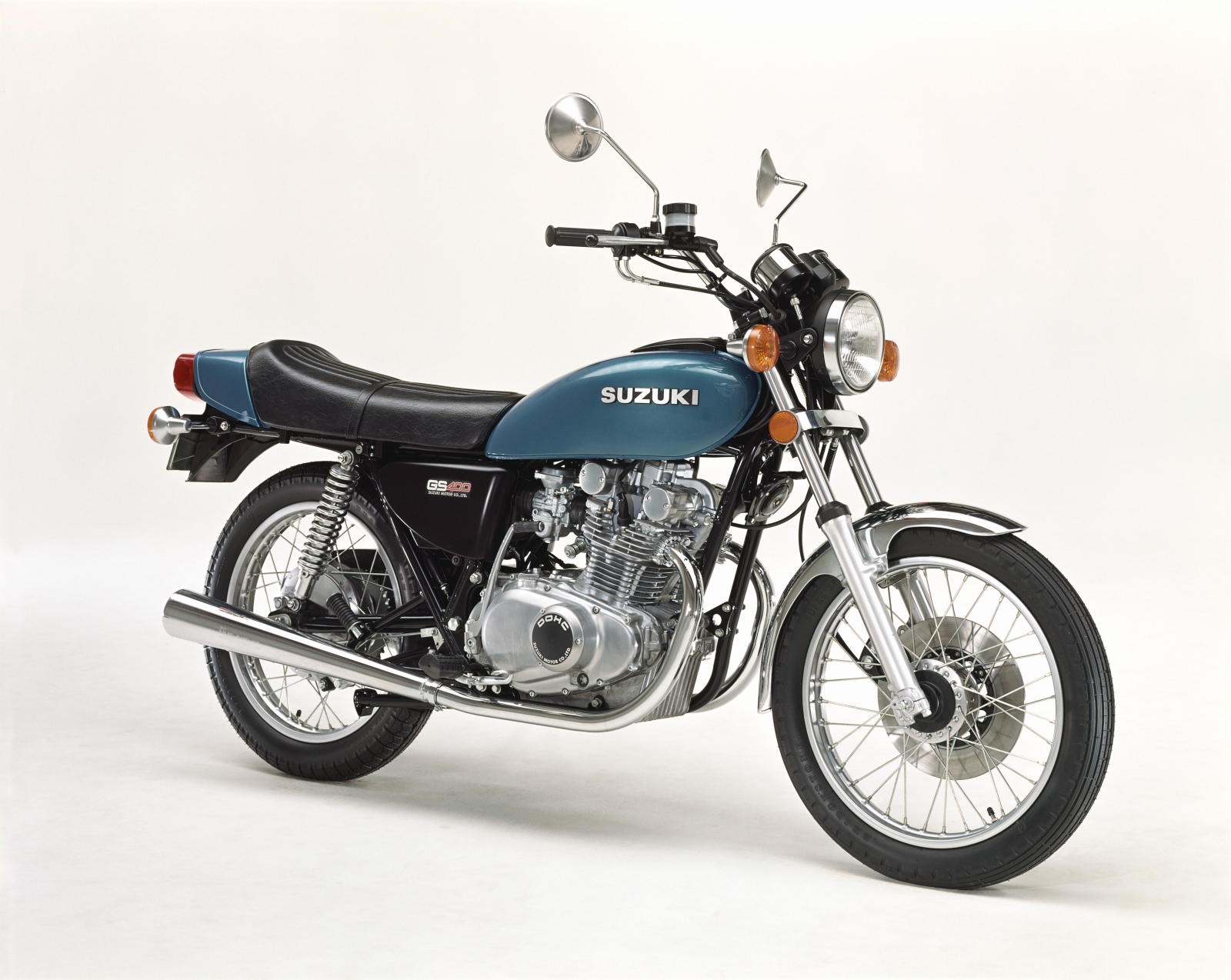 Because Suzuki was the last manufacturer to enter the 4-stroke 400 cm³ market there was no room for failure. Under these circumstances, the GS400 was developed featuring a DOHC engine and was the only model with this type of engine in its class. This is a 400 cm³ 2-cylinder DOHC engine featuring a 180-degree crankshaft with a vibration-cancelling balancer that generates maximum horsepower of 36 PS and maximum torque of 31.3 kg-m. The engine was paired with a 6-speed transmission for enhanced riding performance, and orthodox styling was adopted. The GS400E, which was updated with star-shaped cast wheels, debuted in 1978.
Dimensions and weight
Dimensions
Overall length
2,080 mm
Overall width
835 mm
Overall height
1,125 mm
Wheelbase
1,385 mm
Weight
172 kg (Dry)
Engine
Engine type
4-stroke, 2-cylinder, air-cooled, DOHC
Engine displacement
398 cm³
Bore x stroke
65.0 mm × 60.0 mm
Maximum power
26.5kW(36PS) / 8,500rpm
Maximum torque
31.4N-m / 7,000rpm
Transmission
6-speed constant mesh
Front tire size
3.00S-18-4PR
Rear tire size
3.50S-18-4PR
1991 |

GS400E
Authentic V-twin-engined model with a European flavor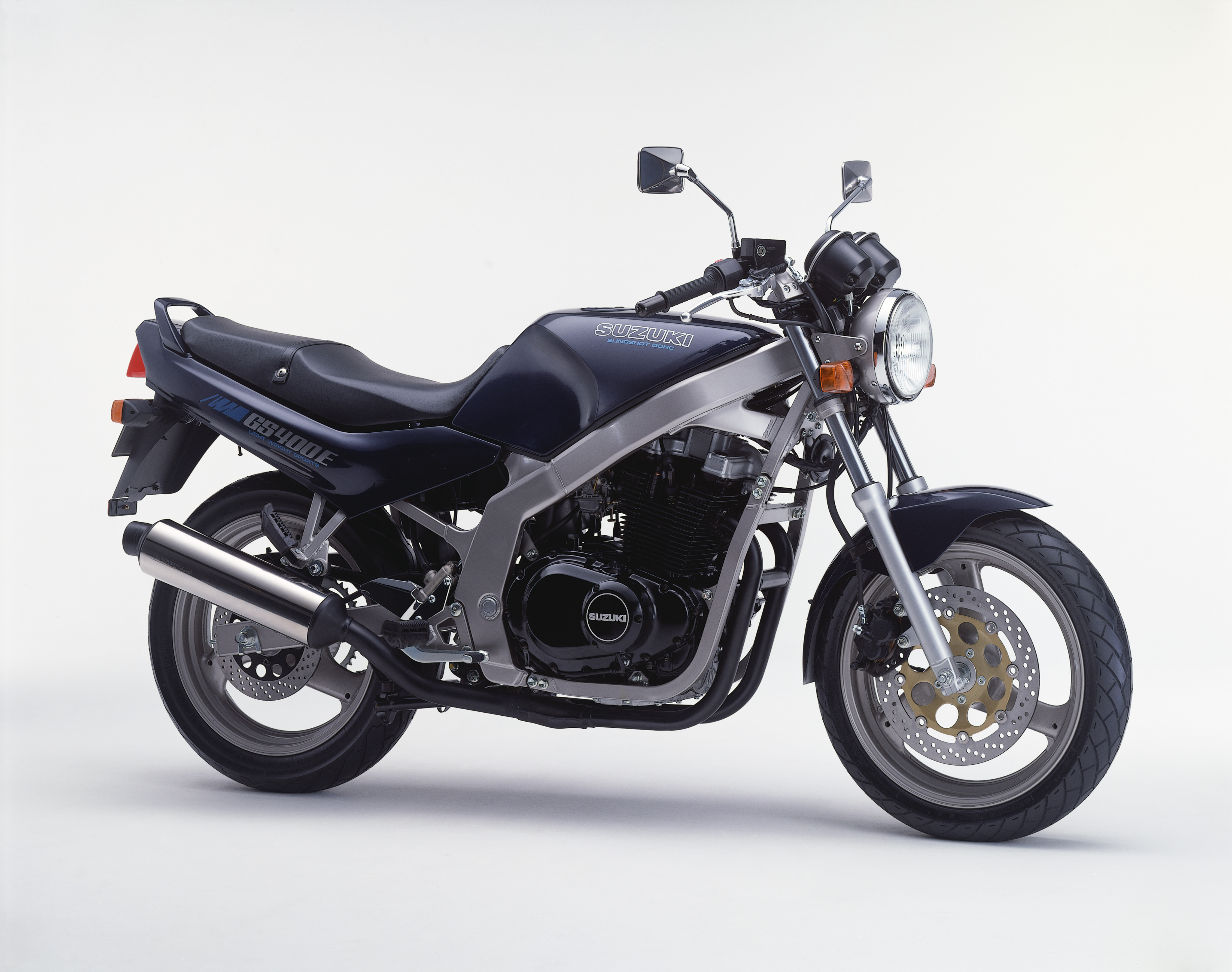 The GS400E pairs a 400 cm³ air-cooled 4-stroke 2-cylinder DOHC engine with a durable angular pipe cradle frame. In addition to the easy-handling engine that generates high torque at low rpms, a natural and comfortable riding position helps to ensure a fun-to-ride experience for city streets or touring. This model is also equipped with a large-capacity 17-liter fuel tank, a seat specially shaped for tandem touring, and rear grab bars. The chassis features disc brakes and wide tires at both the front and rear to deliver stable cornering and riding performance.
Dimensions and weight
Dimensions
Overall length
2,085 mm
Overall width
750 mm
Overall height
1,050 mm
Wheelbase
1,405 mm
Weight
169 kg (Dry)
Engine
Engine type
4-stroke, 2-cylinder, air-cooled, DOHC
Engine displacement
399 cm³
Bore x stroke
71.0 mm × 50.4 mm
Maximum power
28.7kW(39PS) / 9,500rpm
Maximum torque
31.4N-m / 8,000rpm
Transmission
6-speed constant mesh
Front tire size
110/70-17 54H
Rear tire size
130/70-17 62H