1996 |

Colleda Sports 50
Fashionable bike that features the return of the Colleda nameplate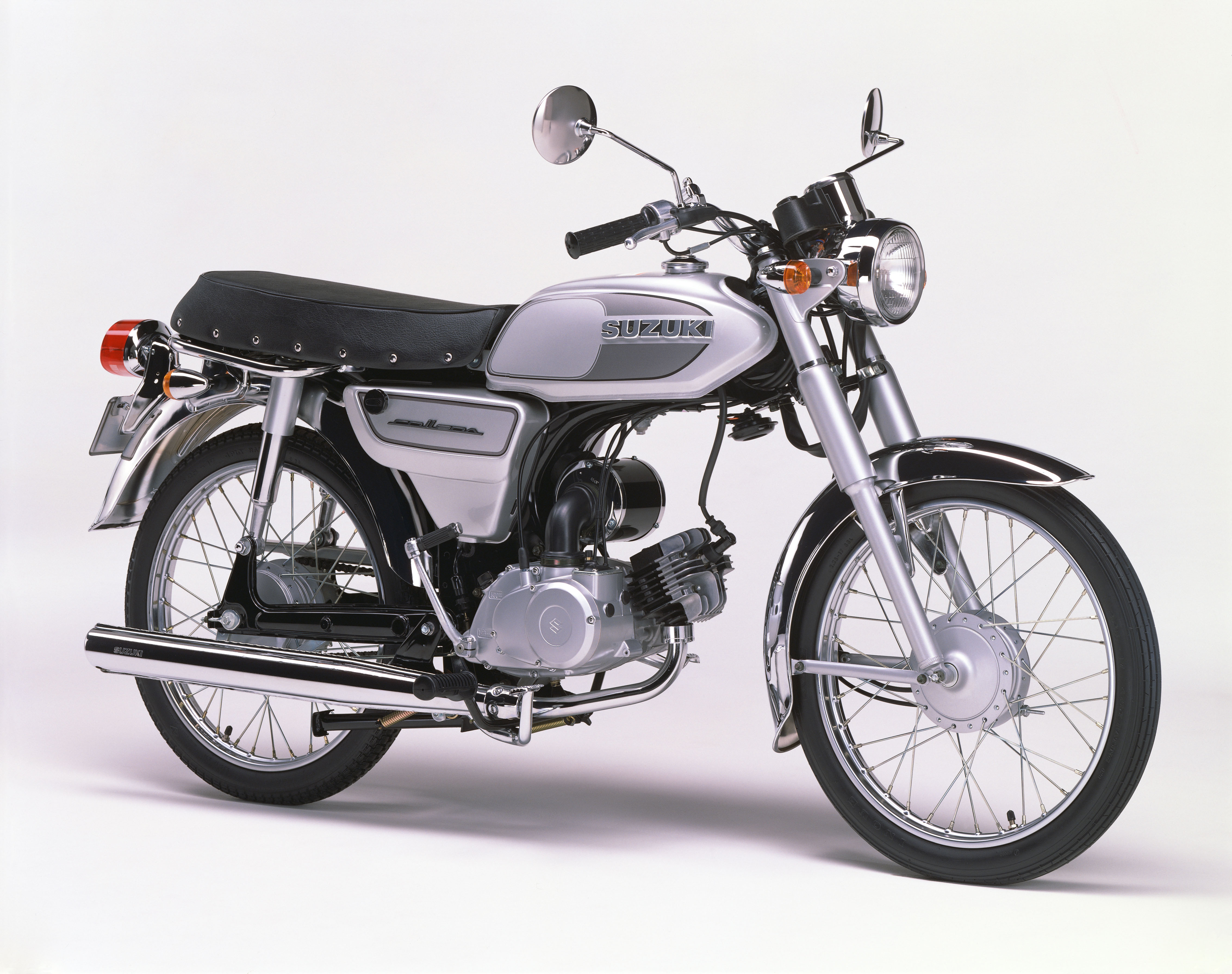 The Colleda Sports 50 is a classically flavored and retro-inspired sporty model that embodies a new trend in motorcycle fashion. Based on the highly reliable and celebrated K50, the Colleda Sports 50 features a wide variety of chrome-plated parts, a long seat with a tacked finish, bar-type handlebars, and compact indicators, resulting in a sporty bike with classic yet fresh appeal.
Dimensions and weight
Dimensions
Overall length
1,815 mm
Overall width
705 mm
Overall height
925 mm
Wheelbase
1,190 mm
Weight
72 kg (Dry)
Engine
Engine type
2-stroke, 1-cylinder, air-cooled
Engine displacement
49 cm³
Bore x stroke
41.0 mm × 37.8 mm
Maximum power
3.3kW(4.5PS) / 6,500rpm
Maximum torque
5.4N-m / 5,000rpm
Transmission
4-speed constant mesh
Front tire size
2.25-17 33L
Rear tire size
2.25-17 33L
1996 |

Colleda Scrambler 50
Classical yet fashionable scrambler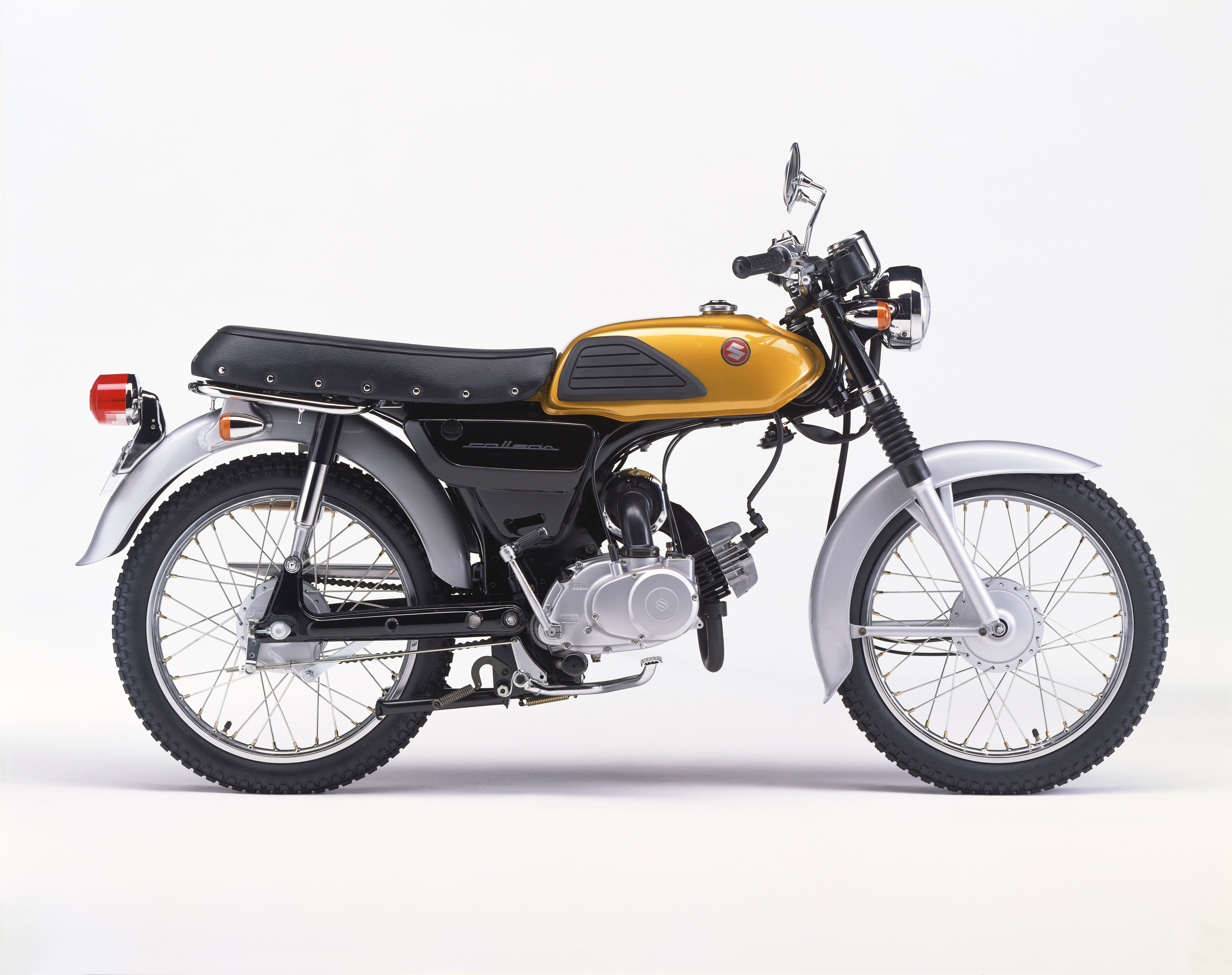 Based on the K50, the Colleda Scrambler 50 projects the silhouette of an off-road scrambler through its upward angled muffler, front fork boots, and block pattern tires. In addition to fuel tank padding and a round brand emblem, this model also features a long seat with a tacked finish, bar-type handlebars, and exclusive body coloring, helping to create a sporty bike that combines a classical yet fresh appeal with an off-road image.
Dimensions and weight
Dimensions
Overall length
1,820 mm
Overall width
705 mm
Overall height
930 mm
Wheelbase
1,185 mm
Weight
74 kg (Dry)
Engine
Engine type
2-stroke, 1-cylinder, air-cooled
Engine displacement
49 cm³
Bore x stroke
41.0 mm × 37.8 mm
Maximum power
3.3kW(4.5PS) / 6,000rpm
Maximum torque
5.5N-m / 5,000rpm
Transmission
4-speed constant mesh
Front tire size
2.50-17 38L
Rear tire size
2.50-17 38L