1992 |

RG200Γ
Sport model that combines a thoroughly fun-to-ride experience with long-distance riding enjoyment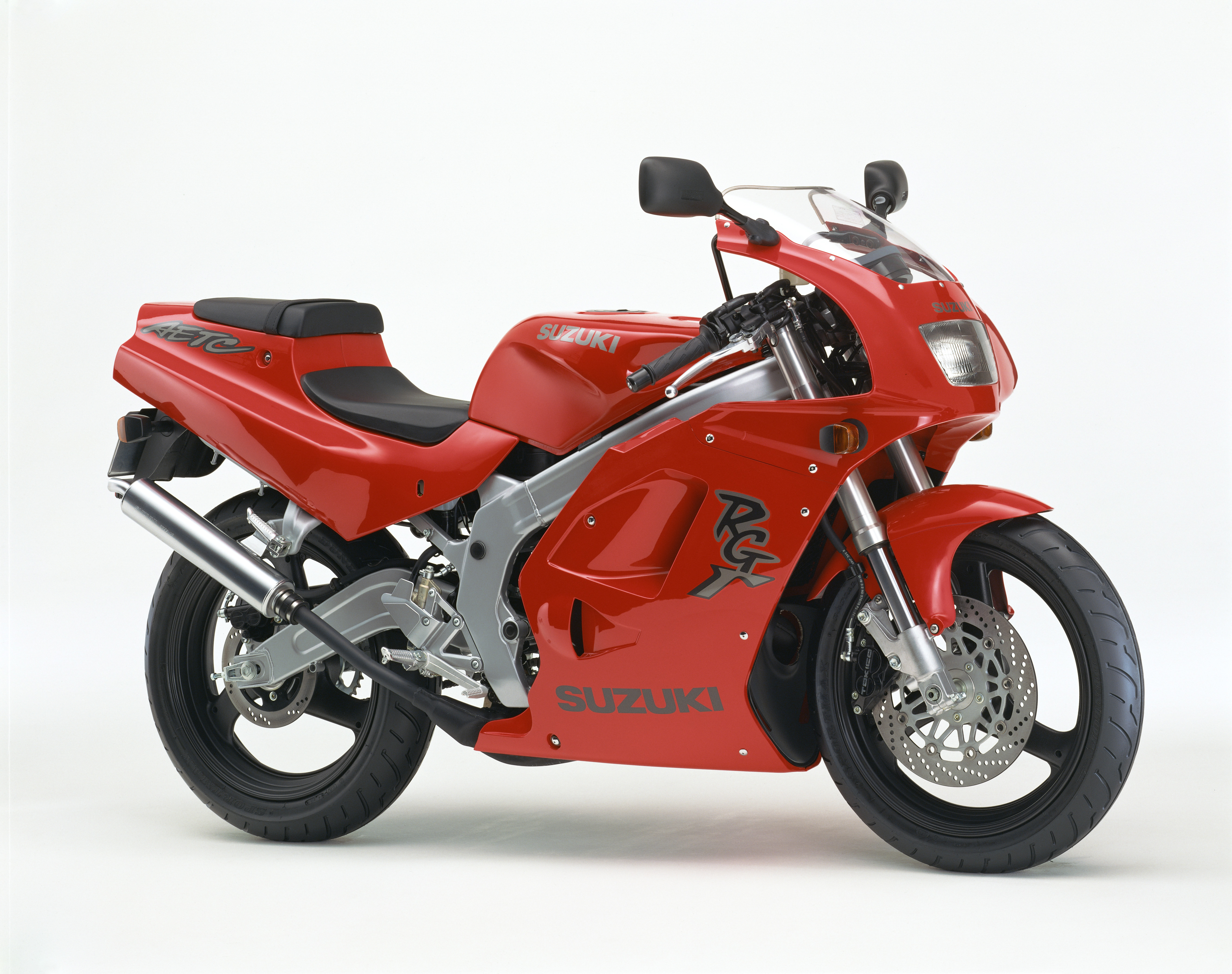 The RG200Γ is a faired sport bike that delivers aerodynamic efficiency in a sporty silhouette. This model combines a highly rigid frame with a 200 cm³ 2-stroke liquid-cooled 1-cylinder engine with the Automatic Exhaust Timing Control II (AETCII) system, which adjusts exhaust pulsation over 3 levels, to deliver easy-to-handle power characteristics with ample torque from low- to mid-rpm ranges. The chassis features highly rigid inverted forks and a 300 mm-diameter disc brake at the front, as well as a new shock absorbing link-type suspension and a 210-mm diameter disc brake at the rear. As a result, the RG200Γ is perfectly suited to a range of situations from city uses to long-distance touring.
Dimensions and weight
Dimensions
Overall length
2,000 mm
Overall width
720 mm
Overall height
1,080 mm
Wheelbase
1,355 mm
Weight
125 kg (Dry)
Engine
Engine type
2-stroke, 1-cylinder, liquid-cooled
Engine displacement
195 cm³
Bore x stroke
66.0 mm × 57.0 mm
Maximum power
25.7kW(35PS) / 9,000rpm
Maximum torque
28.4N-m / 8,000rpm
Transmission
6-speed constant mesh
Front tire size
100/80R17 52H
Rear tire size
130/70R17 62H
1992 |

WOLF200
Back-to-basics model with RG200Γ performance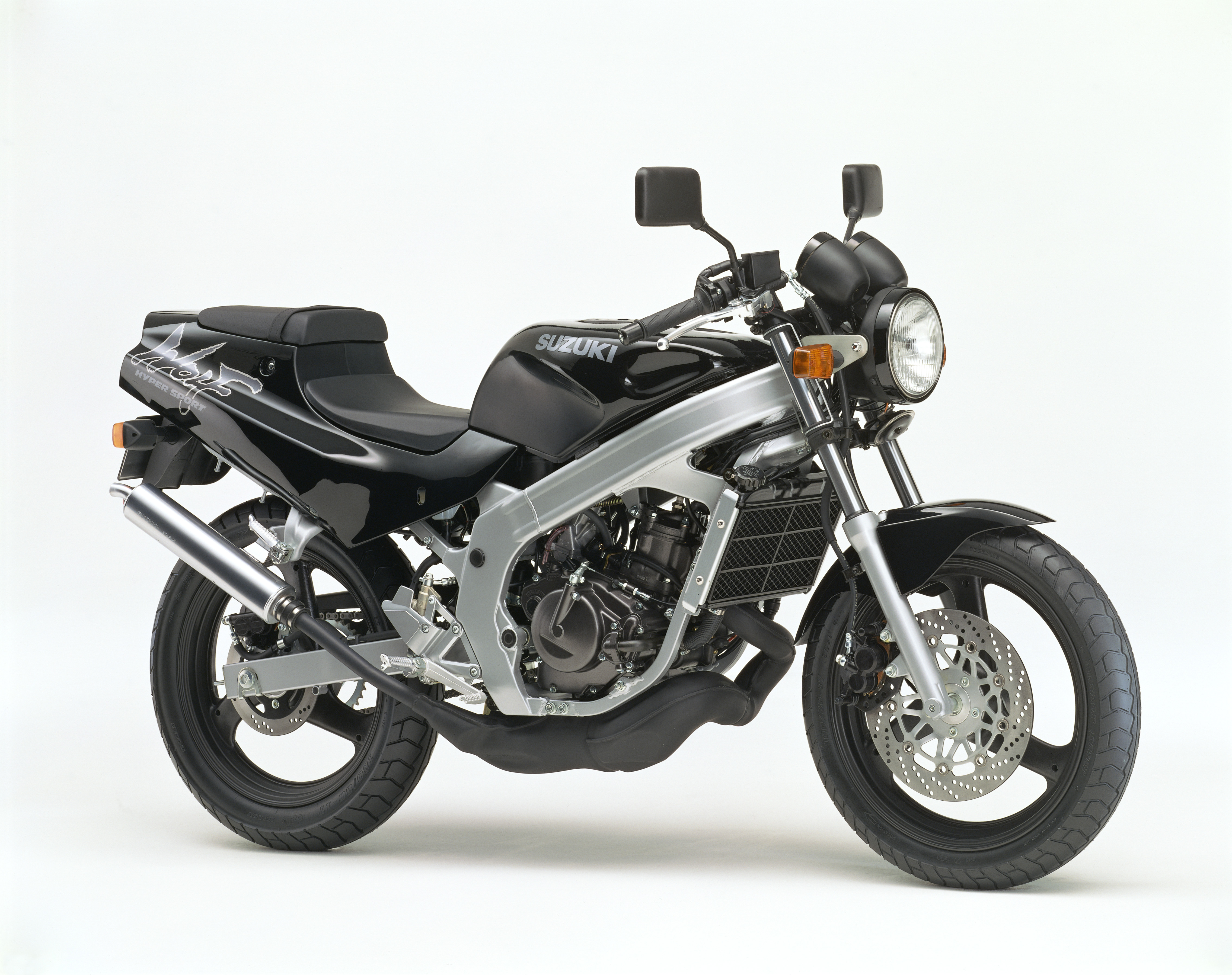 This is the naked version of the RG200Γ that debuted at the same time. The 2-stroke liquid-cooled 1-cylinder engine generates maximum horsepower of 35 PS. The WOLF 200 combines the highly rigid chassis and the powerful yet easy-handling engine of the RG200Γ with standard front forks to create a back-to-basics styling. The simplicity of the appearance creates a chic impression that appeals to riders of all ages.
Dimensions and weight
Dimensions
Overall length
2,000 mm
Overall width
720 mm
Overall height
1,025 mm
Wheelbase
1,355 mm
Weight
118 kg (Dry)
Engine
Engine type
2-stroke, 1-cylinder, liquid-cooled
Engine displacement
195 cm³
Bore x stroke
60.0 mm × 57.0 mm
Maximum power
25.7kW(35PS) / 9,000rpm
Maximum torque
28.4N-m / 8,000rpm
Transmission
6-speed constant mesh
Front tire size
100/80-17 52S
Rear tire size
120/80-17 61S