1990 |

Address V
High-class large-bodied scooter that can be ridden comfortably even over long-distances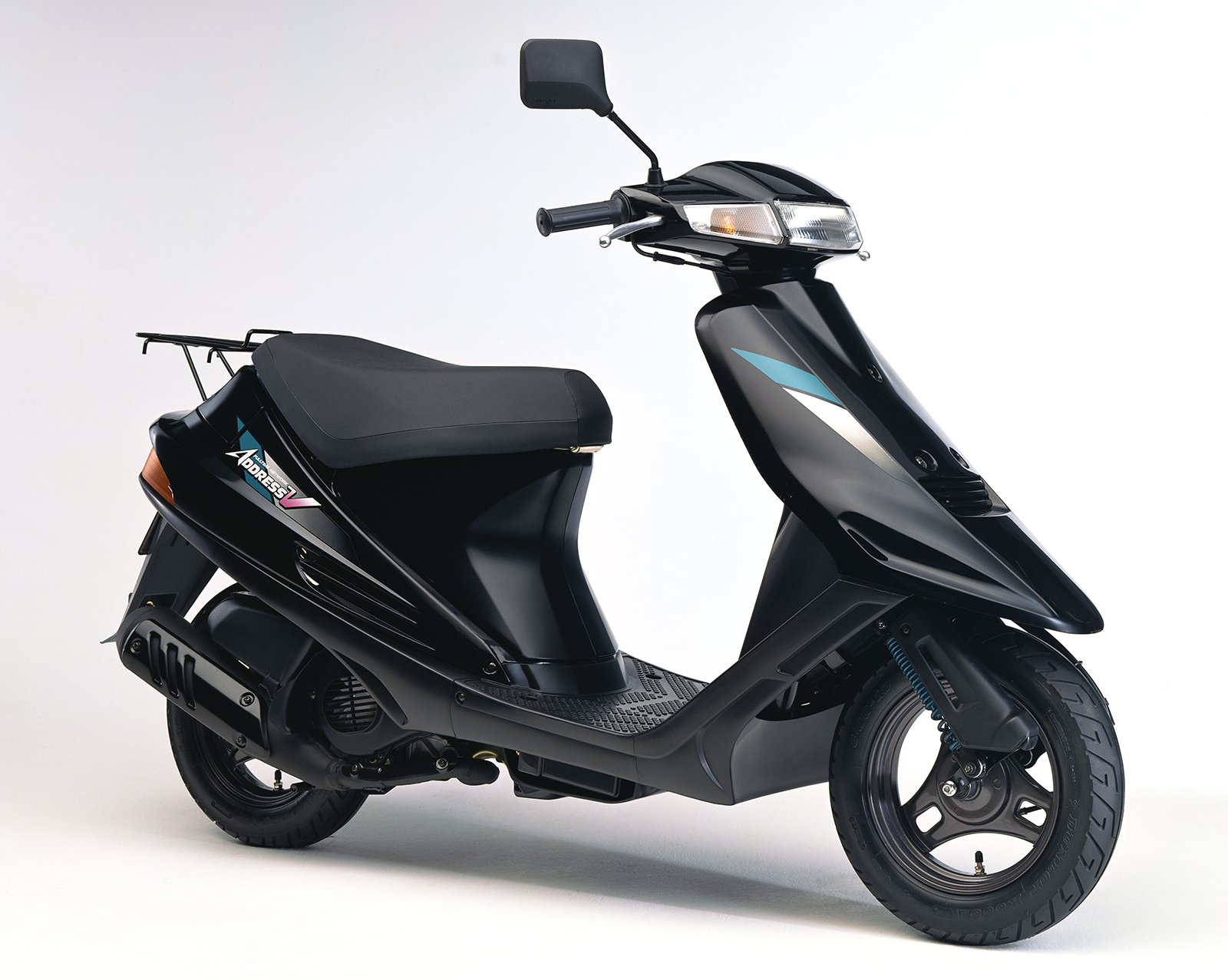 The Address V is the top-of-the-range model of the Address series that debuted in 1987. It combines a highly-rideable and spacious body with a 50 cm³ 2-stroke 1-cylinder engine that generates maximum horsepower of 6.8 PS. It addition to fun-to-ride sporty performance, it also features a capacious 4.8-liter fuel tank ideal for long-distance journeys. The large storage compartment, which can hold a full-face helmet, is lined and equipped with a light. With tubeless tires and a comfortable bottom-link front suspension, the Address V realizes superlative riding performance.
Dimensions and weight
Dimensions
Overall length
1,730 mm
Overall width
610 mm
Overall height
1,000 mm
Wheelbase
1,205 mm
Weight
67 kg (Dry)
Engine
Engine type
2-stroke, 1-cylinder, air-cooled
Engine displacement
49 cm³
Bore x stroke
41.0 mm × 37.4 mm
Maximum power
5.0kW(6.8PS) / 7,000rpm
Maximum torque
7.0N-m / 6,500rpm
Transmission
CVT
Front tire size
3.00-10-2PR
Rear tire size
3.00-10-2PR
2006 |

Address V50
Fuel-injected 4-stroke scooter with powerful riding performance and excellent fuel economy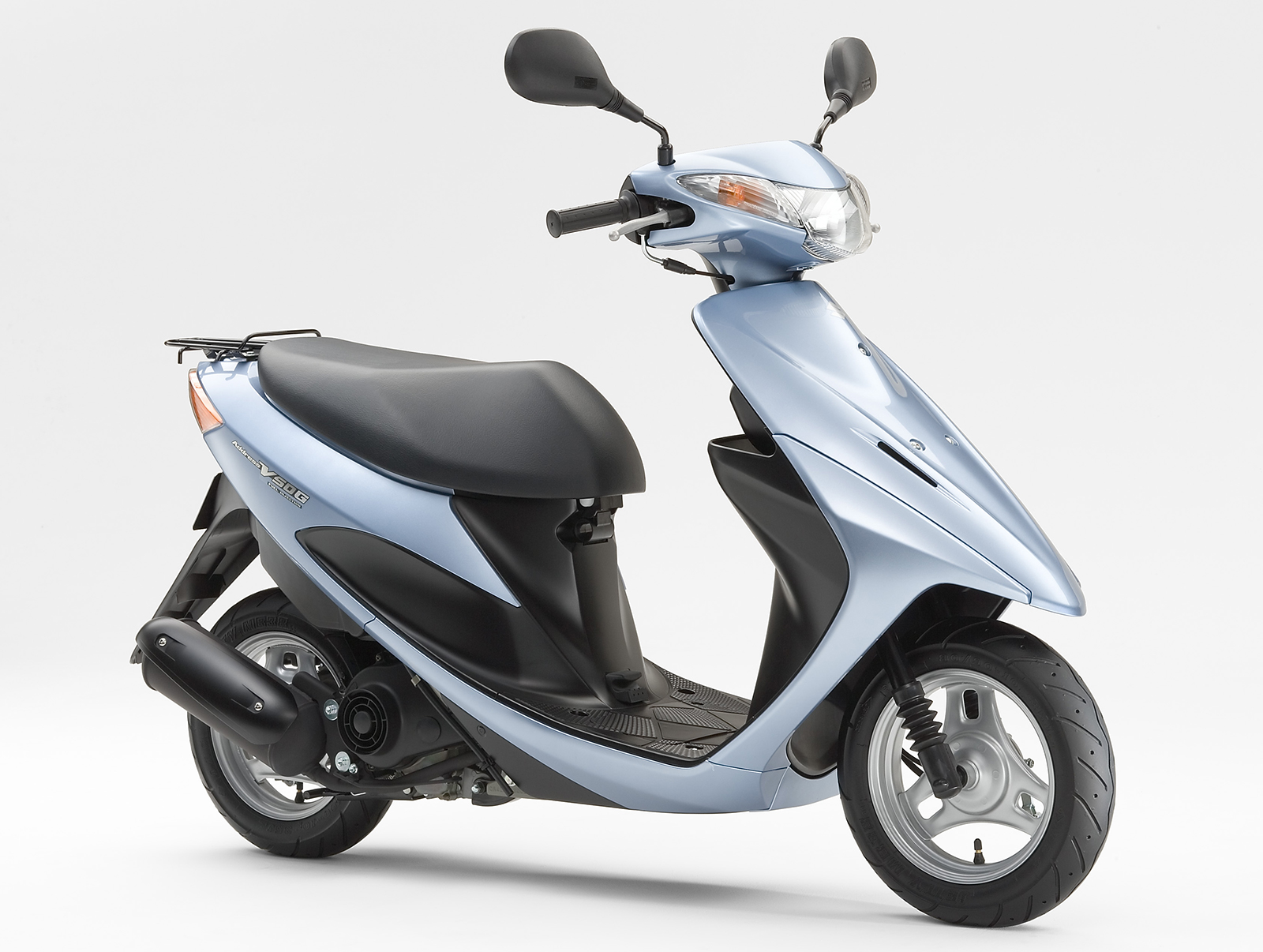 The Address V50, which is equipped with a fuel-injected 4-stroke air-cooled 1-cylinder engine, was added to the Address V series of high-class scooters. Distinguished by a combination of sporty and powerful riding performance and excellent fuel economy, the V50 was designed to be a highly comfortable and economic means of daily transportation to work or college. Enhanced security functions include an integrated centralized locking system that uses the main key to unlock both the handlebars and seat, and an ignition system with a shutter-key lock that prevents the bike from being started up directly. The Address V50 series also includes the V50G, which features a DC outlet in the under-seat storage compartment and an alarm to help deter theft.
Dimensions and weight
Dimensions
Overall length
1,670 mm
Overall width
605 mm
Overall height
1,005 mm
Wheelbase
1,150 mm
Weight
66 kg (Dry)
Engine
Engine type
4-stroke, 1-cylinder, air-cooled, SOHC
Engine displacement
49 cm³
Bore x stroke
39.0 mm × 41.8 mm
Maximum power
3.8kW(5.2PS) / 8,500rpm
Maximum torque
4.5N-m / 6,500rpm
Transmission
CVT
Front tire size
80/90-10-35J
Rear tire size
80/90-10-35J