1987 |

Address
Sporty, fashionable, and rider-friendly scooter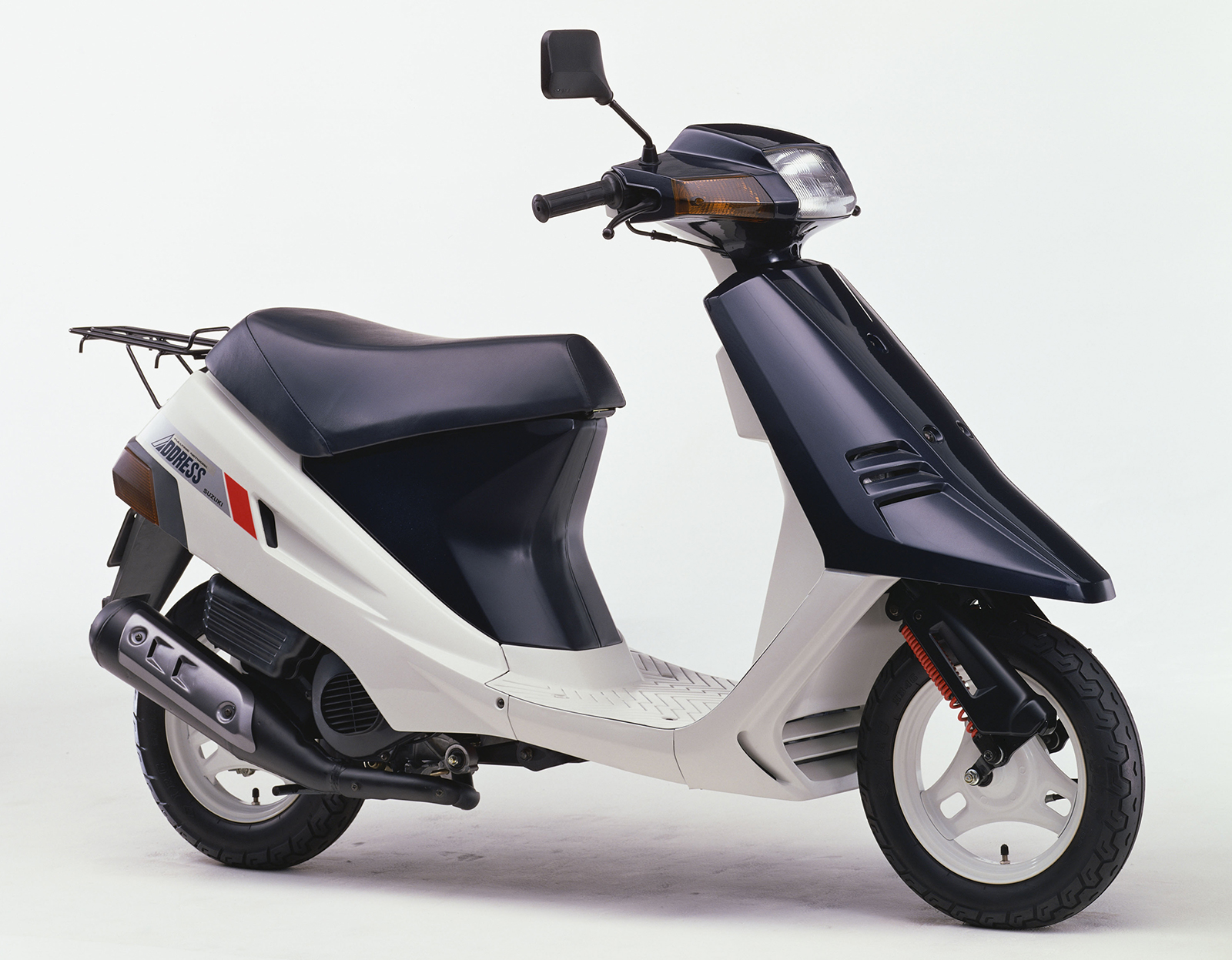 The Address was designed with a full range of rider-friendly features, including a multi-purpose under-seat storage compartment that is equipped with a light and has enough space to hold a full-face helmet. It combines a slim chassis that blends sporty and artistic elements with a high-power 50 cm³ 2-stroke air-cooled 1-cylinder engine that generates up to 6.5 PS. A V-belt continuously variable transmission (CVT) provides smooth acceleration and sporty riding performance. A range of nineteen dedicated optional parts including a front basket was also provided to appeal to the individual tastes of young riders.
Dimensions and weight
Dimensions
Overall length
1,675 mm
Overall width
610 mm
Overall height
1,015 mm
Wheelbase
1,190 mm
Weight
62 kg (Dry)
Engine
Engine type
2-stroke, 1-cylinder, air-cooled
Engine displacement
49 cm³
Bore x stroke
41.0 mm × 37.4 mm
Maximum power
4.8kW(6.5PS) / 6,500rpm
Maximum torque
7.2N-m / 6,000rpm
Transmission
CVT
Front tire size
2.75-10-2PR
Rear tire size
3.00-10-2PR
1998 |

Address
A friendly, comfortable, and fun-to-ride addition to the Address series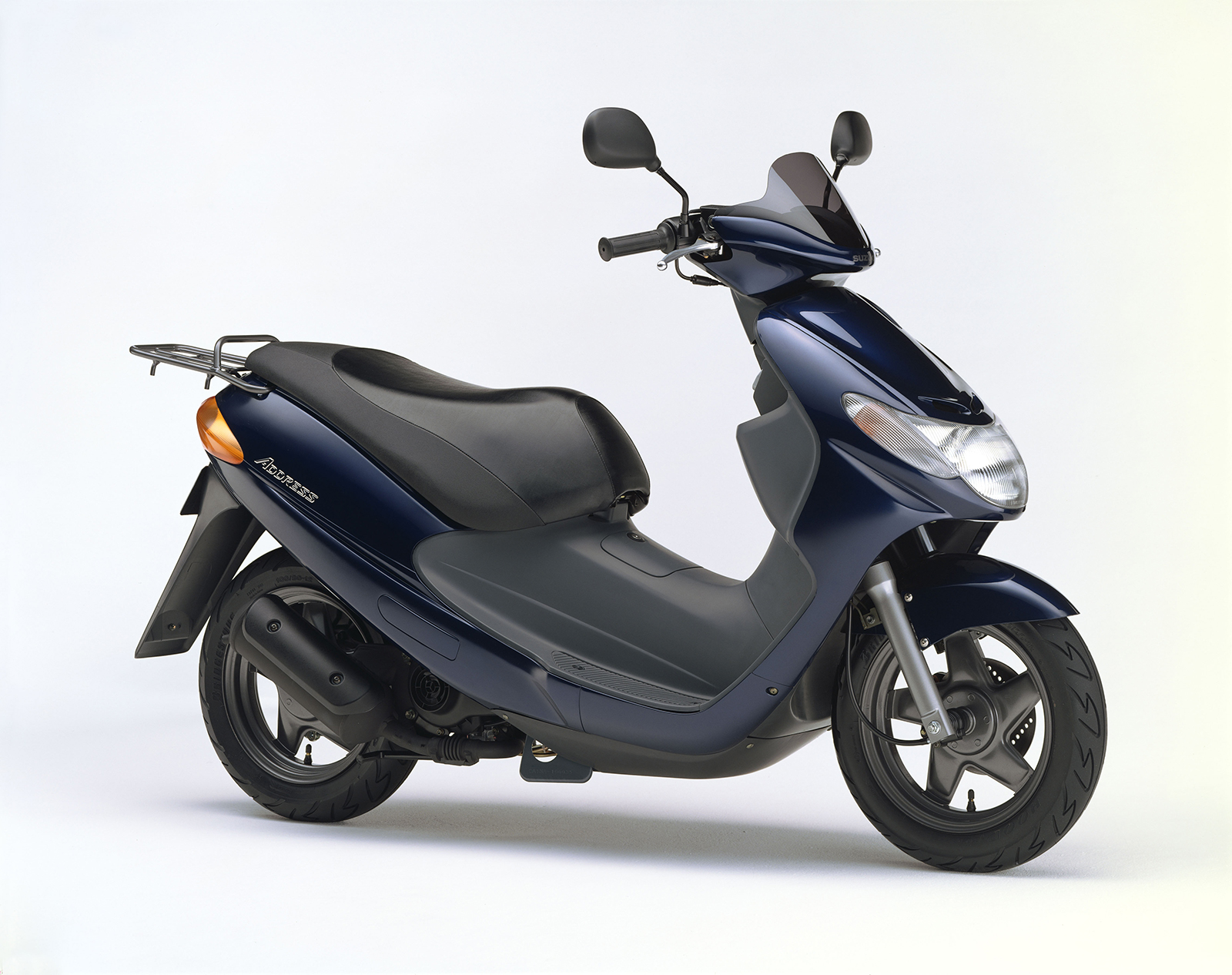 This model-changed member of the Address series combines a 50 cm³ 2-stroke air-cooled engine that generates maximum horsepower of 6.3 PS with a body that shares many elements with the higher grade Address 110. Featuring a sporty exterior design and a comfortable riding position, the Address achieves excellent fuel economy of 57.0 km/L (30 km/h steady state fuel economy*). Large 12-inch tires not usually adopted on 50 cm³ class scooters ensures a highly stable and comfortable ride. The Address is also equipped with a spacious 27-liter under-seat storage compartment capable of fitting a helmet or other large items.
* Suzuki's internal test results. Figures may vary depending on the rider's skill or riding conditions.
Dimensions and weight
Dimensions
Overall length
1,845 mm
Overall width
630 mm
Overall height
1,100 mm
Wheelbase
1,250 mm
Weight
84 kg (Dry)
Engine
Engine type
2-stroke, 1-cylinder, air-cooled
Engine displacement
49 cm³
Bore x stroke
41.0 mm × 37.4 mm
Maximum power
4.6kW(6.3PS) / 6,500rpm
Maximum torque
7N-m / 6,000rpm
Transmission
CVT
Front tire size
90/90-12-44J
Rear tire size
100/80-12-56J