1983 |

Gemma 80
Mid-size Gemma that balances rideability and comfort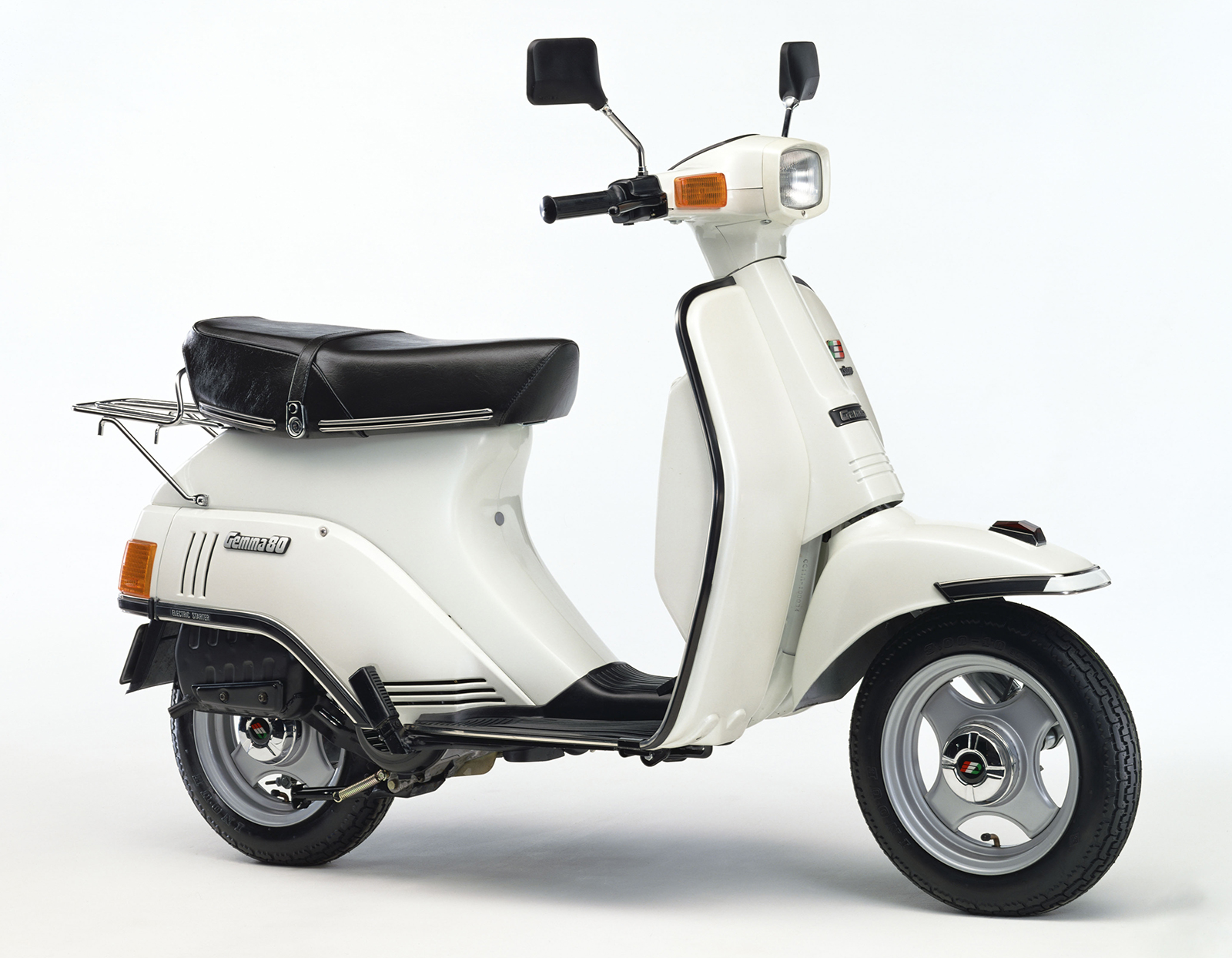 Debuting after the 50 and 125 cm³ models, the Gemma 80 combines orthodox fully faired scooter styling with luxurious touches throughout such as moldings that help to create a sharp and tight silhouette. The 80 cm³ air-cooled 2-stroke engine generates comfortable maximum horsepower of 6.7 PS. Paired with Suzuki's unique 3-speed automatic transmission, the Gemma 80 realizes powerful and fun-to-ride dynamic performance. Rideability is also emphasized through features such as an automatic choke, automatic fuel cock, electric starter, and contact-less ignition system. It also comes with a rear foot brake and large front box.
Dimensions and weight
Dimensions
Overall length
1,710 mm
Overall width
650 mm
Overall height
1,020 mm
Wheelbase
1,155 mm
Weight
73 kg (Dry)
Engine
Engine type
2-stroke, 1-cylinder, air-cooled
Engine displacement
79 cm³
Bore x stroke
49.0 mm × 42.0 mm
Maximum power
4.9kW(6.7PS) / 6,500rpm
Maximum torque
7.9N-m / 4,500rpm
Transmission
3-speed constant mesh
Front tire size
3.00-10-4PR
Rear tire size
3.00-10-4PR
1986 |

Gemma Questo 90
Medium displacement version of the second-generation Gemma with enhanced luxury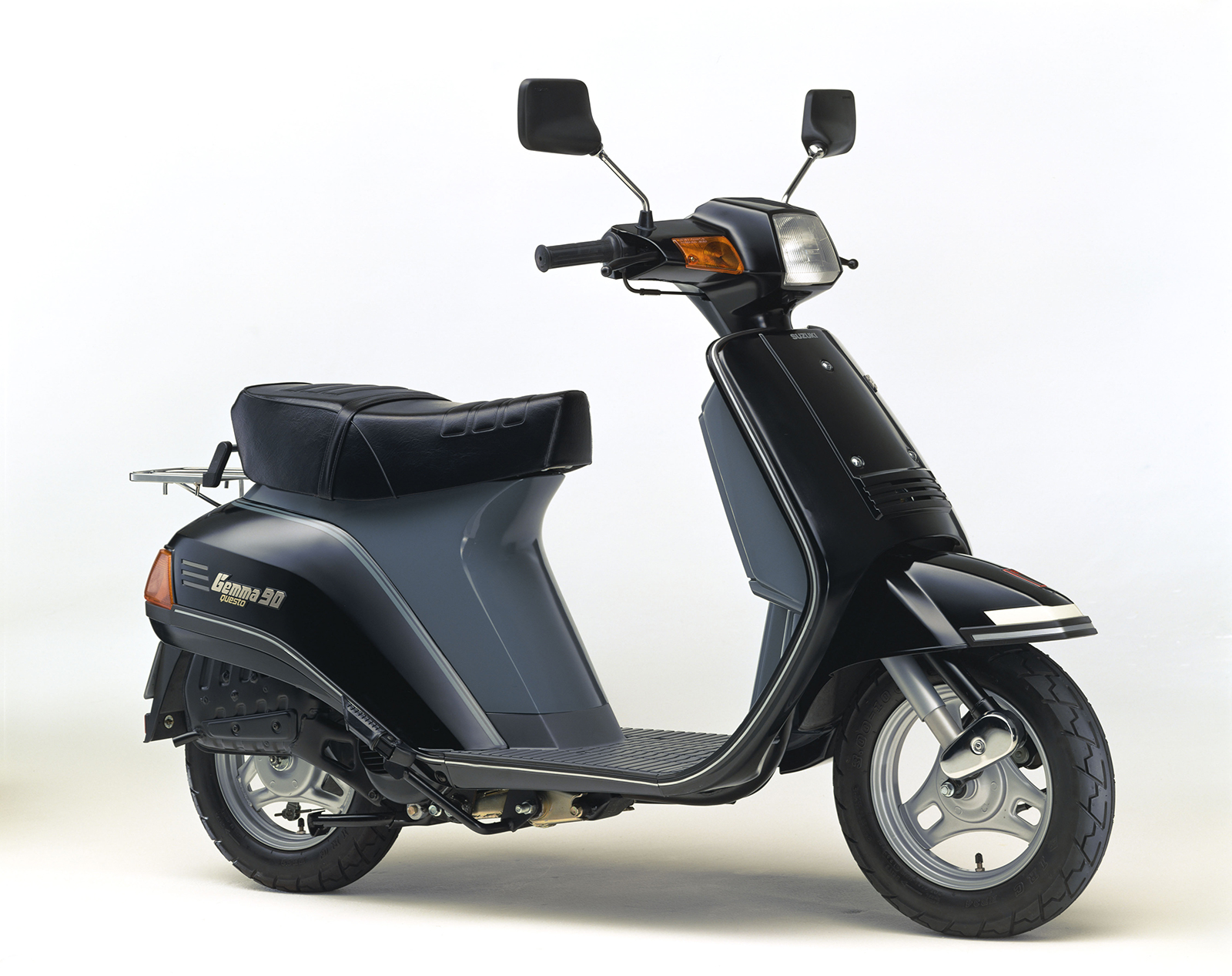 The Gemma Questo 90 is the sister model of the 50 cm³ Gemma Questo, and features a 90 cm³ air-cooled 2-stroke 1-cylinder engine. This engine generates maximum horsepower of 8.5 N·m and maximum torque of 0.87 kg-m. The Gemma Questo 90 is equipped with a V-belt CVT that realizes smooth acceleration and a two-seater specification tandem type seat, realizing a sufficiently powerful, relaxed, and comfortable ride.
Dimensions and weight
Dimensions
Overall length
1,640 mm
Overall width
645 mm
Overall height
995 mm
Wheelbase
1,150 mm
Weight
67 kg (Dry)
Engine
Engine type
2-stroke, 1-cylinder, air-cooled
Engine displacement
82 cm³
Bore x stroke
50.0 mm × 42.0 mm
Maximum power
5.3kW(7.2PS) / 6,500rpm
Maximum torque
8.5N-m / 5,500rpm
Transmission
CVT
Front tire size
3.00-10-4PR
Rear tire size
3.00-10-4PR