1990 |

RC50
Tough commercial bike with a highly-efficient cooling system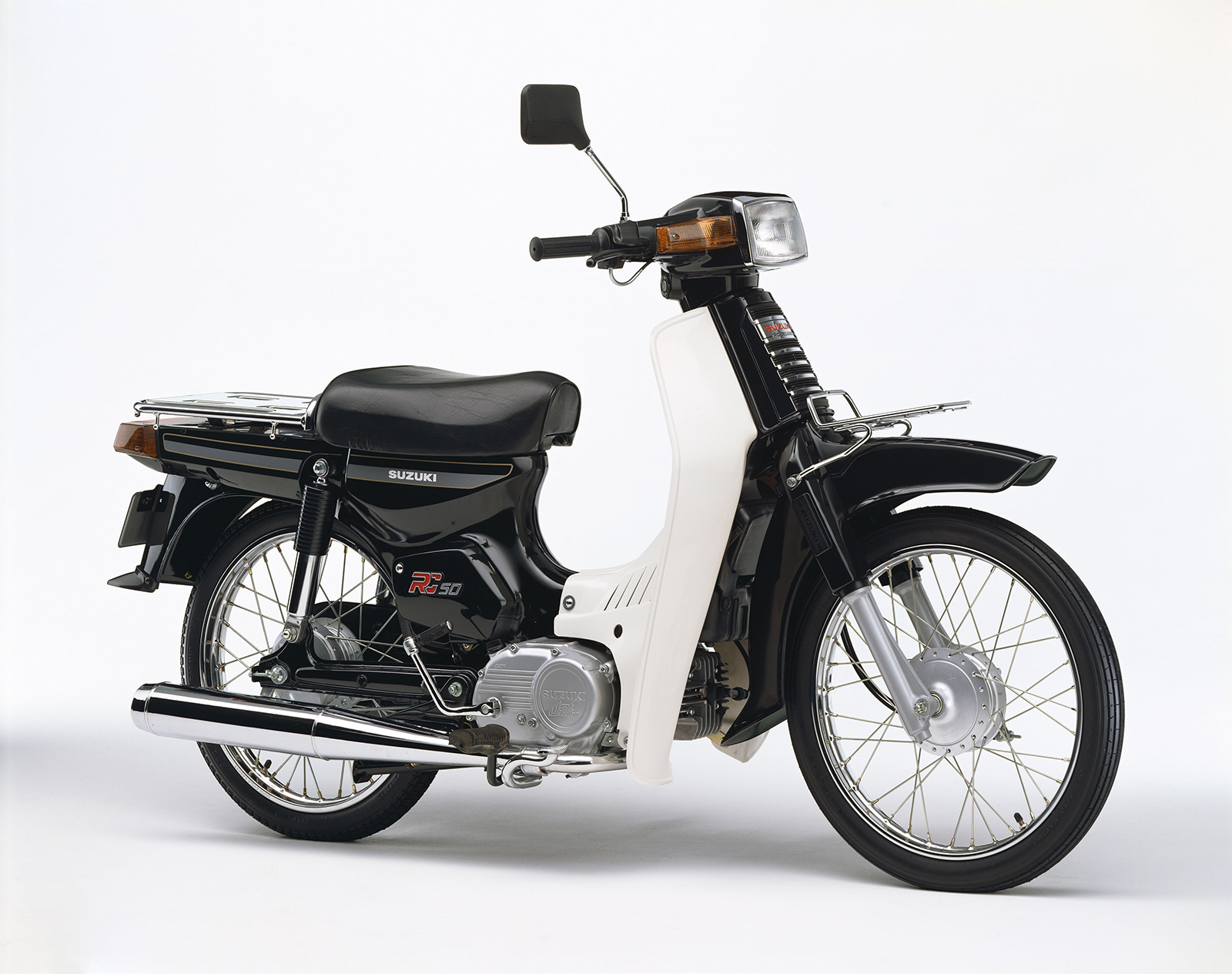 The RC50 was designed as a practical model suitable for a wide range of commercial applications, and comes with a large rear carrier and a front carrier as standard equipment. Telescopic front forks help to ensure a comfortable ride. The newly engineered 50 cm³ 2-stroke 1-cylinder engine generates maximum horsepower of 4.9 PS. This engine features an efficient jet-cooling system that directs air to the cylinder head and uses a fan to cool the cylinder, which ensures stable engine performance by preventing overheating. Combined with excellent fuel economy and a large 4.4-liter fuel tank, the RC50 is also designed for long-range riding. This model is equipped with the PECS transmission that realizes swift gear changes for comfortable and smooth riding performance.
Dimensions and weight
Dimensions
Overall length
1,875 mm
Overall width
650 mm
Overall height
1,010 mm
Wheelbase
1,175 mm
Weight
80 kg (Dry)
Engine
Engine type
2-stroke, 1-cylinder, air-cooled
Engine displacement
49 cm³
Bore x stroke
41.0 mm × 37.4 mm
Maximum power
3.6kW(4.9PS) / 6,000rpm
Maximum torque
6.1N-m / 5,500rpm
Transmission
3-speed constant mesh
Front tire size
2.25-17-4PR
Rear tire size
2.25-17-4PR
1995 |

Birdie 50
Ideal performance for a wide range of commercial applications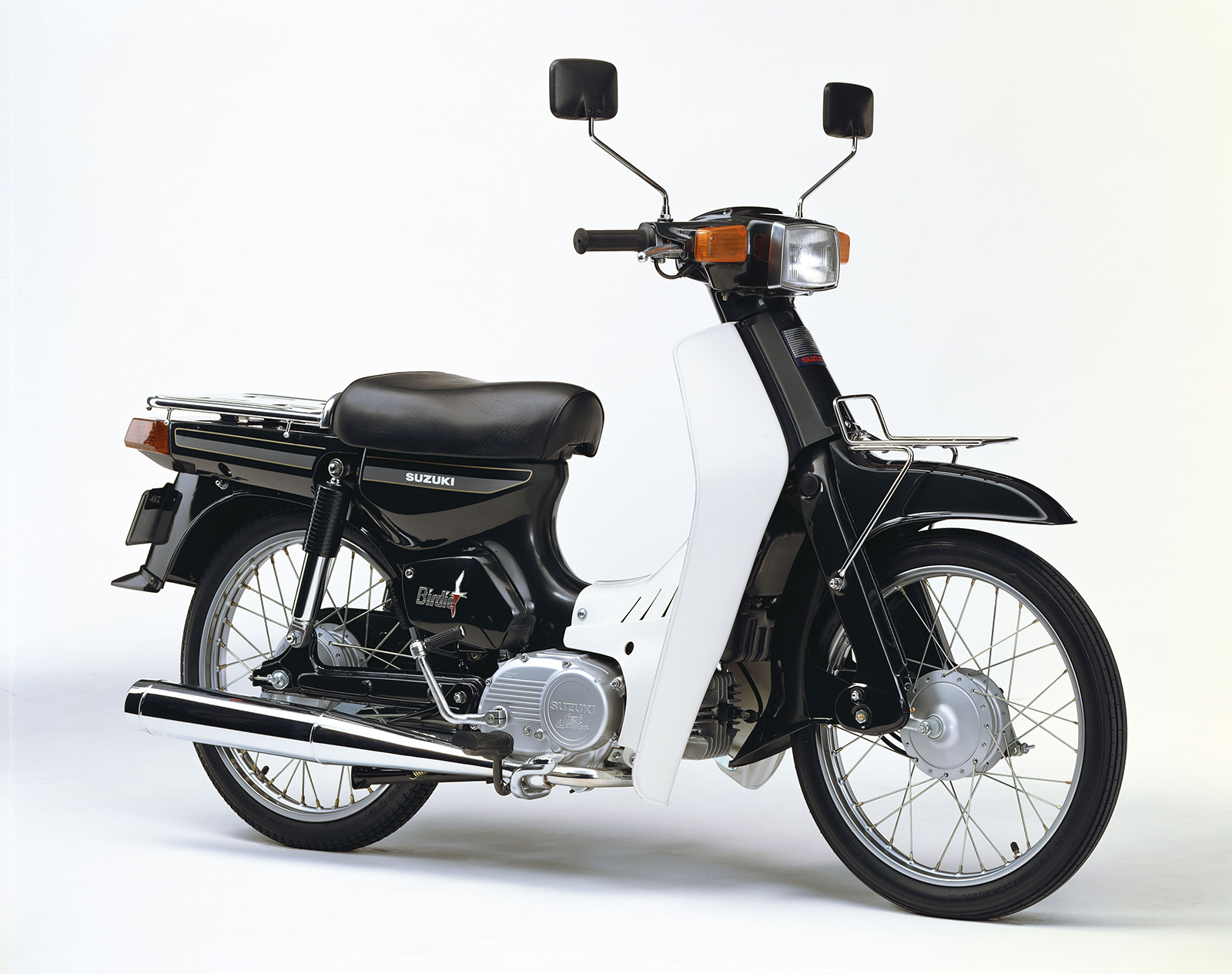 This is a minor change model of the 2-stroke commercial bike that debuted under the RC50 name. Featuring revised specifications and equipment such as a bottom-link suspension with excellent loading capacity, an air cleaner box designed for poor weather, modified indicator switch position, and a brighter headlight, the Birdie 50 is ideally suited for a wide range of commercial applications. The Birdie 50 lineup consists of several variations, including a model specifically designed for newspaper delivery that features a stronger side stand, as well as larger brakes and a bigger rear tire.
Dimensions and weight
Dimensions
Overall length
1,855 mm
Overall width
635 mm
Overall height
1,005 mm
Wheelbase
1,160 mm
Weight
80 kg (Dry)
Engine
Engine type
2-stroke, 1-cylinder, air-cooled
Engine displacement
49 cm³
Bore x stroke
41.0 mm × 37.4 mm
Maximum power
3.6kW(4.9PS) / 6,000rpm
Maximum torque
6.1N-m / 5,500rpm
Transmission
3-speed constant mesh
Front tire size
2.25-17-33L
Rear tire size
2.25-17-33L