1976 |

Landie
Fashionable and easy-to-ride family-oriented model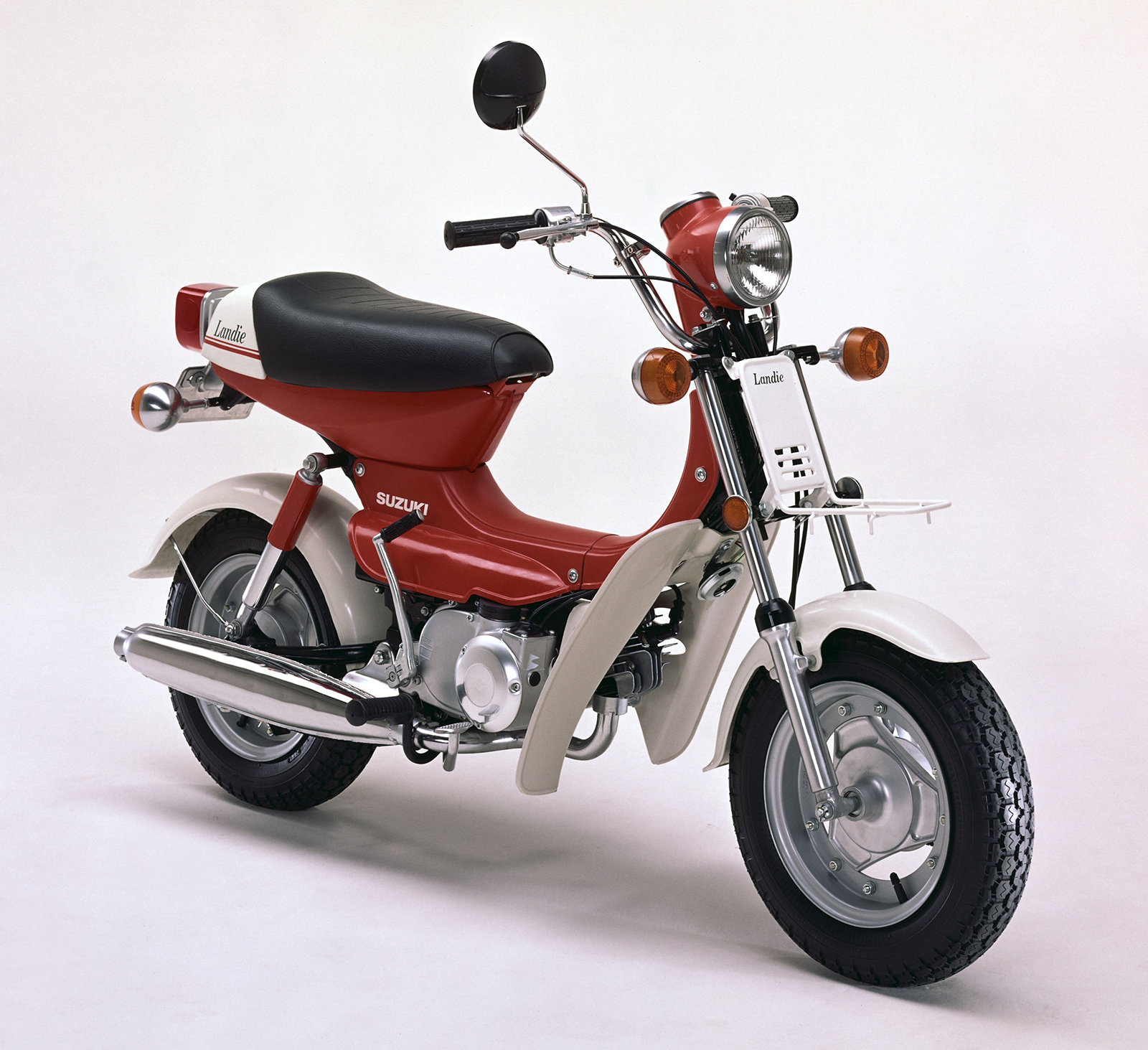 The Landie is a family-oriented bike equipped with a 50 cm³ 2-stroke 1-cylinder reed valve engine that generates powerful torque in the low- and mid-rpm ranges, and is easy-to-handle on urban streets. This model delivers quiet and smooth performance combined with a superb noise-cancelling muffler. Its centrifugal clutch and rotary 3-speed automatic transmission help to realize easy handling by eliminating tricky clutch operations. The low seat height (690 mm) make the Landie easy to mount and dismount. Its comfortable and stable ride was realized by the excellent cushioning performance of the hydraulic front and rear suspensions.
Dimensions and weight
Dimensions
Overall length
1,590 mm
Overall width
660 mm
Overall height
920 mm
Wheelbase
1,100 mm
Weight
70 kg
Engine
Engine type
2-stroke, 1-cylinder, air-cooled
Engine displacement
49 cm³
Bore x stroke
41.0 mm × 37.8 mm
Maximum power
2.6kW(3.5PS) / 6,500rpm
Maximum torque
4.4N-m / 4,500rpm
Transmission
3-speed constant mesh
Front tire size
3.50-10-2PR
Rear tire size
3.50-10-2PR
1979 |

Landie (Automatic)
The Landie with an automatic transmission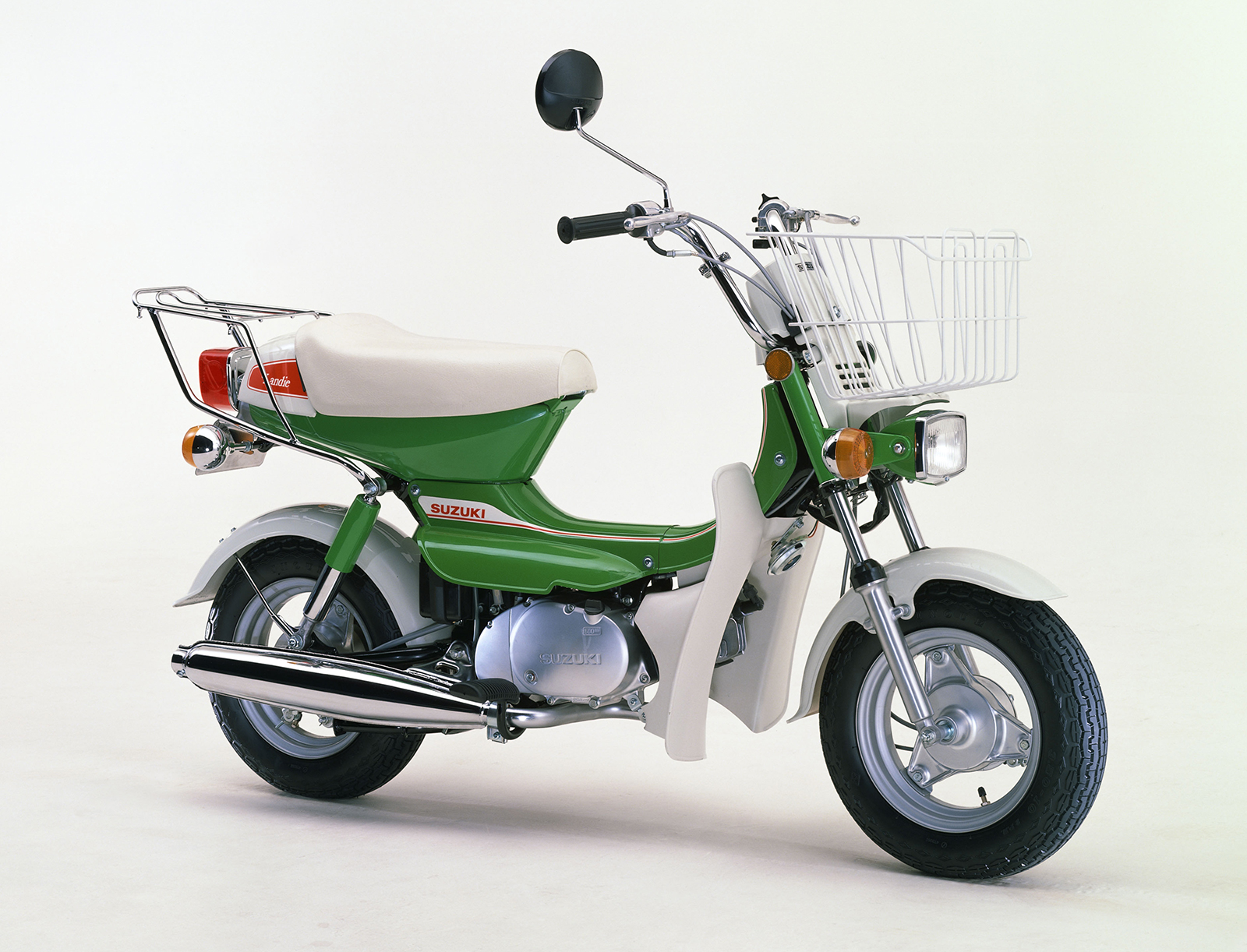 Instead of the foot-operated transmission of the original Landie, this model features a 2-speed automatic transmission that uses an automatic centrifugal shoe clutch. It is also equipped with a manual auxiliary transmission with low- and high-speed settings when the rider needs more power to climb steep hills. This transmission can be engaged while the engine is stopped or during idling.
Dimensions and weight
Dimensions
Overall length
1,620 mm
Overall width
665 mm
Overall height
930 mm
Wheelbase
1,100 mm
Weight
72 kg (Dry)
Engine
Engine type
2-stroke, 1-cylinder, air-cooled
Engine displacement
49 cm³
Bore x stroke
41.0 mm × 37.8 mm
Maximum power
2.6kW(3.5PS) / 6,500rpm
Maximum torque
4.4N-m / 4,500rpm
Transmission
2-speed constant mesh
Front tire size
3.50-10-2PR
Rear tire size
3.50-10-2PR