1992 |

DJEBEL 250
Off-roader developed mainly for touring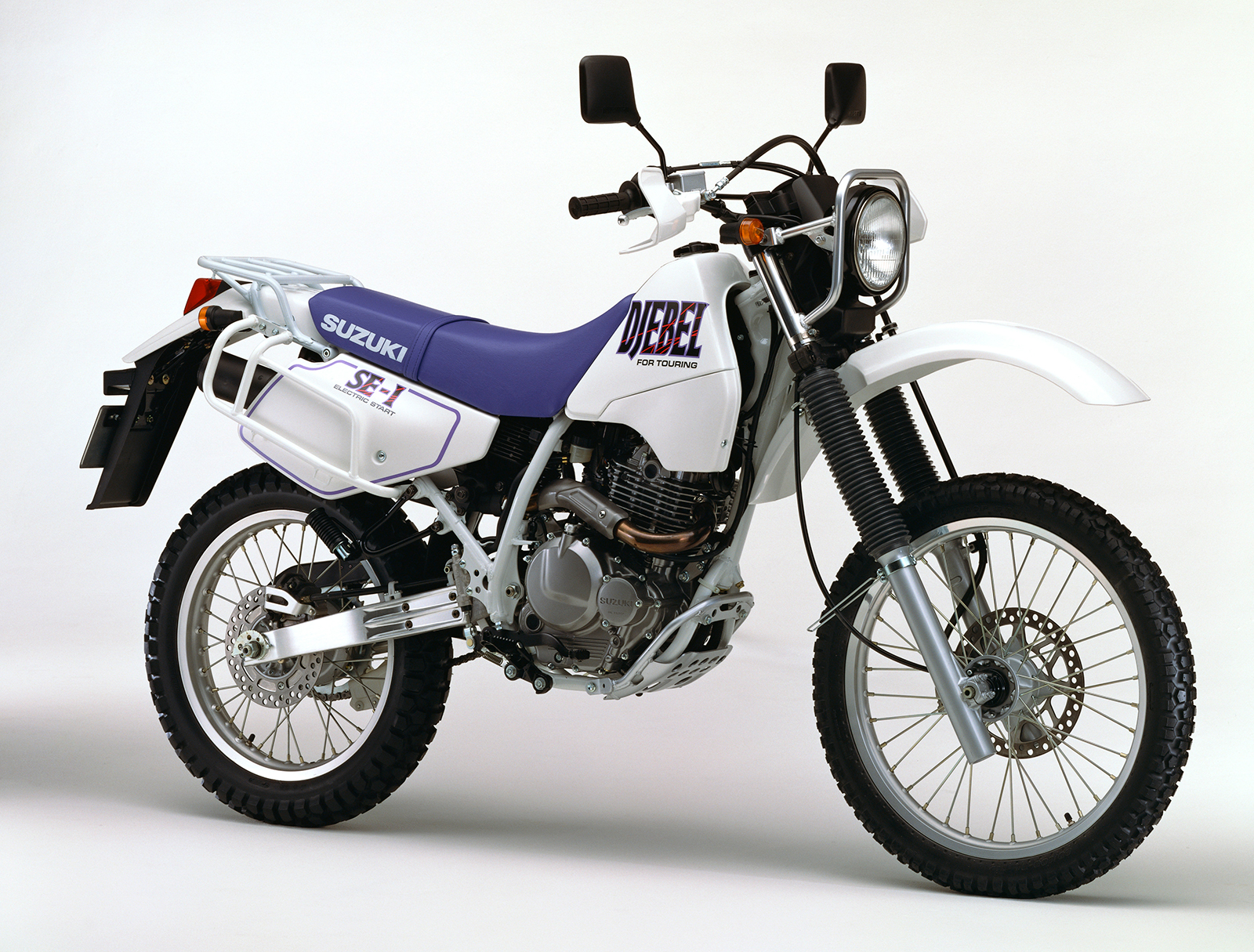 The 4-stroke oil-cooled 1-cylinder engine generates maximum horsepower of 29 PS and delivers powerful acceleration throughout the whole rpm range. To realize easy handling for entry-level users and the maneuverability required by experienced riders, a compact engine with improved lubrication and cooling capabilities was development by adopting both a dry sump and an oil-cooled system. An ideal gear ratio was engineered for both city riding and off-road applications, including forest roads. The DJEBEL 250 is also equipped with an electric starter, large halogen headlight, wide rear carrier, and other rider-friendly features for touring.
Dimensions and weight
Dimensions
Overall length
2,230 mm
Overall width
885 mm
Overall height
1,250 mm
Wheelbase
1,445 mm
Weight
128 kg (Dry)
Engine
Engine type
4-stroke, 1-cylinder, oil-cooled, SOHC
Engine displacement
249 cm³
Bore x stroke
73.0 mm × 59.6 mm
Maximum power
21.3kW(29PS) / 8,500rpm
Maximum torque
24.5N-m / 7,000rpm
Transmission
6-speed constant mesh
Front tire size
80/100-21 51P
Rear tire size
110/90-18 61P
1996 |

DJEBEL 250XC
High-performance long tourer for both on- and off- road adventures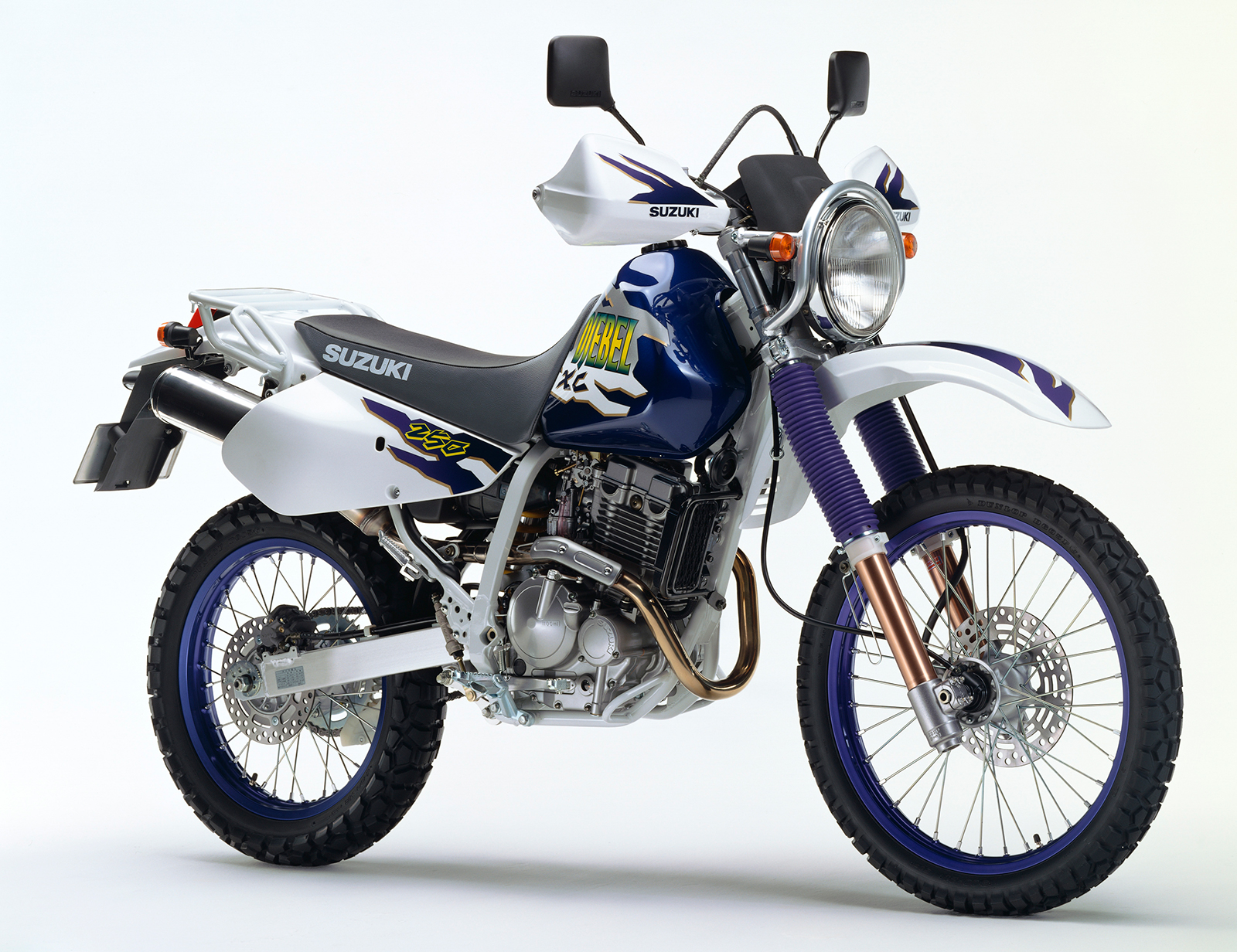 The combination of a 250 cm³ 4-stroke oil-cooled 1-cylinder engine featuring a self-starter and excellent fuel economy of 47.0 km/L (60 km/h steady state fuel economy*) with a large 17-liter fuel tank ensures the DJEBEL 250XC has ample performance for long-distance rides. In addition, the superb road handling ability of the front and rear suspensions, alongside features such as a large 200 mm-diameter headlight, aluminum pipe guard, multi-function instrument cluster, and large knuckle covers also help to realize ideal performance for long touring as well as a powerful exterior design. A model with a seat height 40 mm lower than the standard bike was also released.
* Suzuki's internal test results. Figures may vary depending on the rider's skill or riding conditions.
Dimensions and weight
Dimensions
Overall length
2,230 mm
Overall width
890 mm
Overall height
1,220 mm
Wheelbase
1,450 mm
Weight
116 kg (Dry)
Engine
Engine type
4-stroke, 1-cylinder, oil-cooled, DOHC
Engine displacement
249 cm³
Bore x stroke
73.0 mm × 59.6 mm
Maximum power
22.8kW(31PS) / 8,500rpm
Maximum torque
27.5N-m / 7,000rpm
Transmission
6-speed constant mesh
Front tire size
3.00-21 51P
Rear tire size
4.60-18 63P