2001 |

RM250
Newly designed motocrosser with a superb balance between powerful road handling and controllability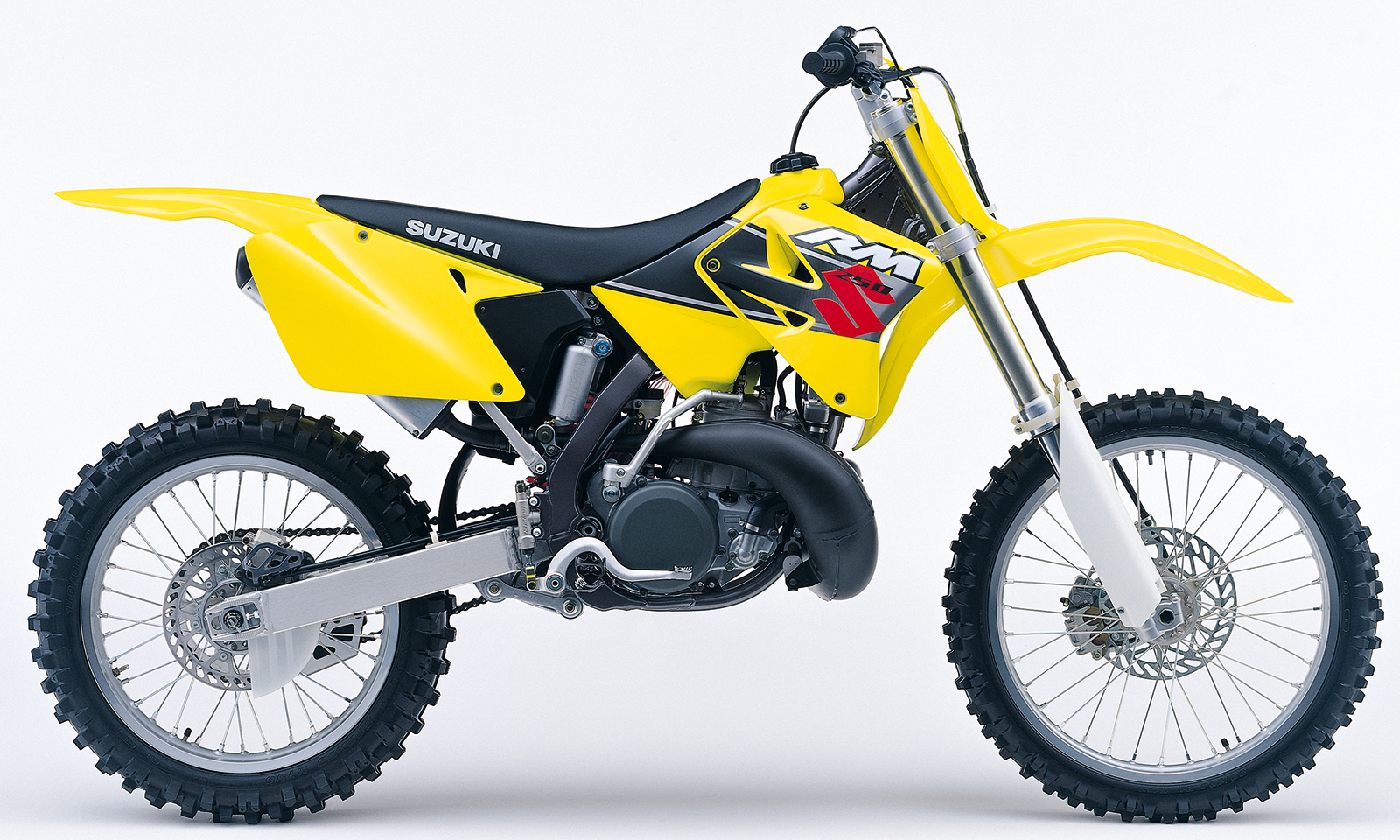 The engine and chassis of the RM250 were almost completely redesigned to realize a sweeping reduction in weight, higher power, and greater torque, creating a superb balance between road handling and controllability. The new 2-stroke engine with a newly engineered piston reed valve is 1,133 g lighter and 21 mm shorter than the previous model. This engine boosts torque in the mid-rpm range, lifting the rideability of the bike onto the next level. Although the semi-double cradle frame of the previous model was retained, the specifications and design, including the rigidity balance, weight distribution, swingarm, suspensions, and geometry, were all completely updated to increase rigidity and realize a tremendous reduction in weight. The result is an ideal motocrosser that creates a winning balance with its new high-performance engine.
Dimensions and weight
Dimensions
Overall length
2,175 mm
Overall width
840 mm
Overall height
1,275 mm
Wheelbase
1,470 mm
Weight
96 kg
Engine
Engine type
2-stroke, 1-cylinder, liquid-cooled
Engine displacement
249 cm³
Bore x stroke
66.4 mm × 72.0 mm
Maximum power
40.5kW(55PS) / 8,000rpm
Maximum torque
50.0N-m / 7,500rpm
Transmission
5-speed constant mesh
Front tire size
80/100-21 51M
Rear tire size
110/90-19 62M
2003 |

RM250
Motocrosser with a wider powerband and smoother output characteristics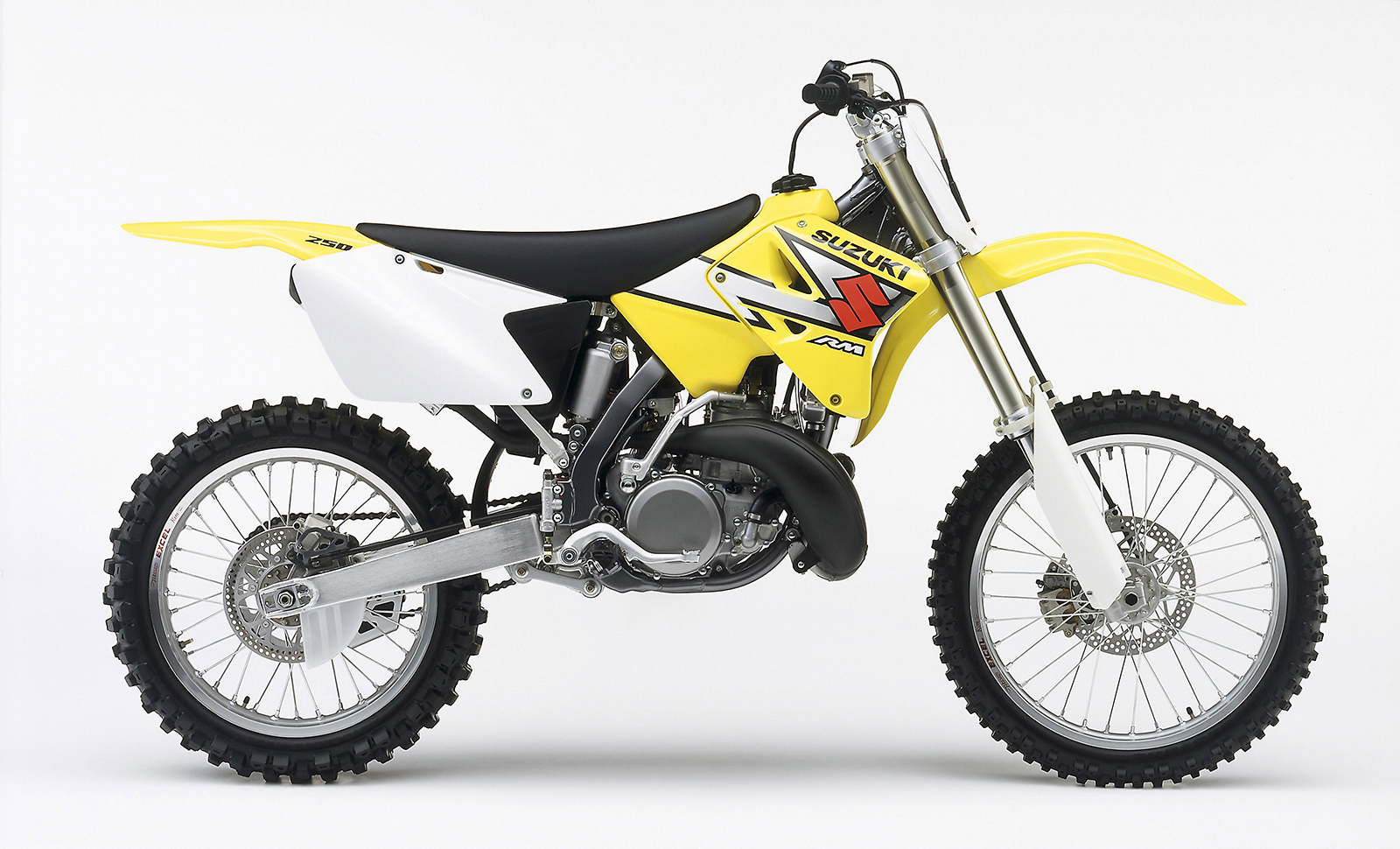 The new RM250 features a new engine that combines low- to mid-range torque with high-end power thanks to features such as new cylinder ports and an exhaust valve control system that were developed based on actual racing experience. Course following performance and traction under a wide-range of riding conditions were enhanced by the adoption of a highly tuned chassis, as well as by the refinements applied to the superbly balanced suspensions, brakes, and other features.
Dimensions and weight
Dimensions
Overall length
2,175 mm
Overall width
840 mm
Overall height
1,275 mm
Wheelbase
1,470 mm
Weight
96 kg
Engine
Engine type
2-stroke, 1-cylinder, liquid-cooled
Engine displacement
249 cm³
Bore x stroke
66.4 mm × 72.0 mm
Maximum power
40.5kW(55ps)/ 8000rpm
Maximum torque
50N-m / 7,500rpm
Transmission
5-speed constant mesh
Front tire size
80/100-21-51M
Rear tire size
110/90-19-52M