SUZUKI RECEIVES HONORABLE MENTION AS 2020 MOST INNOVATIVE MARINE COMPANY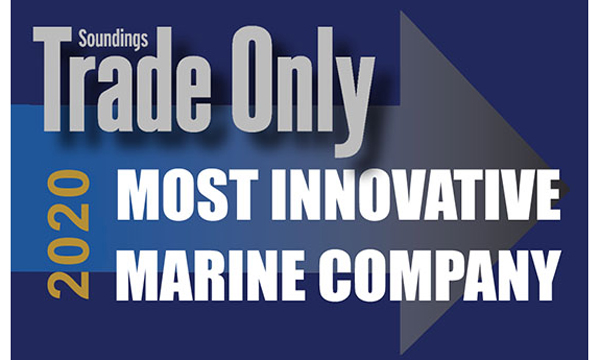 Suzuki Motor of America was recently recognized by leading marine industry journal Soundings Trade Only, receiving an Honorable Mention Award in the publication's 2020 Most Innovative Marine Companies contest.
Announcement of the 2020 Most Innovative Companies highlighted the opening ceremonies at 2020 IBEX (International Boat Builders Exposition & Conference), held virtually in October. The full selection of Most Innovative Marine Companies and Honorable Mention winners were also highlighted in a feature article in the recently published November 2020 Innovation Issue of Soundings Trade Only. In this article, Suzuki was recognized for bringing the innovative new DF140BG and DF115BG with advanced drive-by-wire technology to a wide segment of boaters and the boating industry.
Companies from around the world were nominated for this prestigious award, and were selected by judges based on their history of innovation and groundbreaking developments brought to the marine industry over the past year. According to Soundings Trade Only Editor Jeff Moser, 2020 was a particularly busy and competitive year for marine innovations. This year's competition saw a 42-percent increase in submissions, making it the largest field of entrants to date. The publication further stated that the competition was particularly fierce this year, with an increase in both the quality and quantity of qualified nominees.
"The Suzuki brand has always been synonymous with bringing new innovations to the greatest possible number of boaters," said George "Gus" Blakely, Vice President of Suzuki Motor of America, Inc. Marine Division. "The DF140BG/DF115BG are prime examples of this philosophy in action. We are honored to receive this recognition from such a respected industry source as Soundings Trade Only — and we look forward to launching many more innovations in the future," added Blakely.
Get information for your country or region.