Tara Océan Foundation Japan visited Suzuki Head Office in Hamamatsu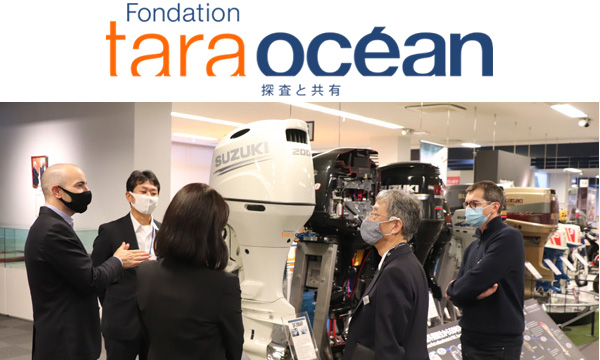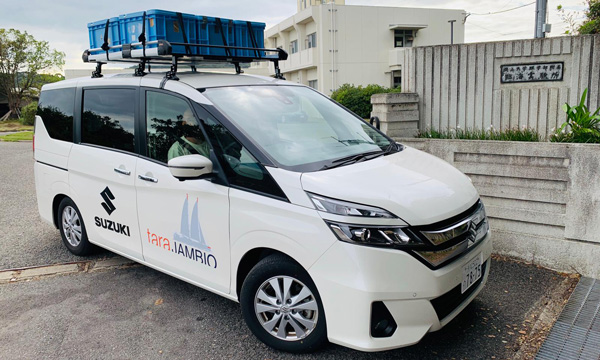 Japanese branch of Tara Océan foundation visited Suzuki Head Office in Hamamatsu, Japan on October 8th in order to receive a car for rent to be used for their research trip. At this opportunity, Tara and Suzuki shared own activities and ideas to keep making efforts to protect the environment.
Tara Océan foundation is a French public-interest incorporated foundation which was founded in 2003, and has taken environmental research and actions to realize healthy ocean. They are also keen and active in fulfilling their mission of raising awareness all over the world. Suzuki France has supported their research in France with Suzuki outboard motors and we support their activities on the ground this time in Japan.
In their Japanese project "TARA-JAMBIO*", the Tara Océan Foundation Japan partnered with the network of Japanese marine station, Jambio explores especially about the micro-plastic issues in Japan. This fall, they are touring west area of Japan by Suzuki car "Landy" with logo of "TARA-JAMBIO" on it. They have already visited several national universities to make the project forward in October. Tara will continue their research to unveil the real situation of the ocean around Japan.
We will keep supporting their project to inherit clean ocean to the future generations.
*JAMBIO= Japanese Association for Marine Biology
Get information for your country or region.