Jérémie Beyou's Triumph in a French Sailing Race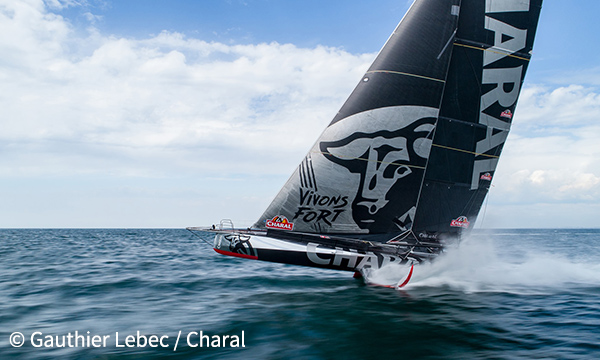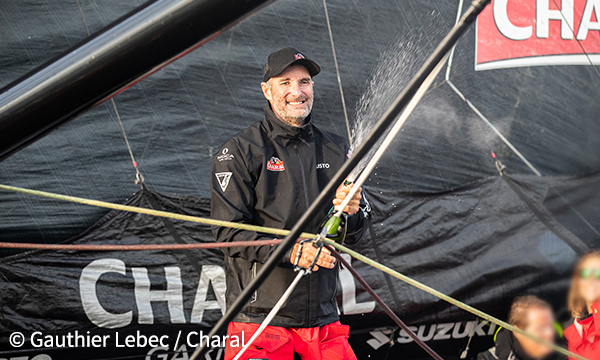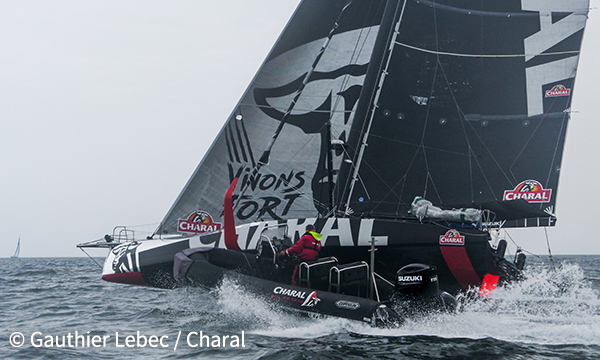 Jérémie Beyou, the skipper whom Suzuki France has supported since 2017, has won in a French sailing race.
The Vendée-Arctic-Les Sables-d'Olonne race was held in France from July 4th by the IMOCA(International Monohull Open Class Association) and the Sea to See agency. It was a non-stop solo race on 60-feet monohulls. The distance of the route was about 2,807NM*1, and the route was to and from Les Sables-d'Olonne via south-west of Iceland and north of the Azores. This sailing race was newly produced instead of two competitions which were cancelled due to the Covid-19 pandemic. Some skippers who participated in this race can acquire the opportunity to qualify for the Vendée Globe which is one of the toughest round the world, non-stop solo sailing races.
Jérémie Beyou performed so well that no other skippers could catch up with him. He finished the race in 10 days, 5 hours, 14 minutes and 8 seconds, covering approximately 2,854NM at an average speed of 13.39 knots*2.
After the race, he gave a comment that he could prepare thoroughly for the Vendée Globe by using the data he collected during the race.
Beyou also commented; "Thank you to Suzuki for their support, also to all Suzuki World employees who allow us to benefit from modern and reliable products, such as the range of marine outboards that we use on our team boat ".
Suzuki will continuously support all Suzuki fans with our products. Don't miss out on Beyou's sailing in the Vendée Globe on November 8th.
*1: NM=Nautical Mile, 1NM=1.852km
*2: 1knot=1NM/h
Get information for your country or region.