FOR COMMERCIAL USERS
CARGO SERIES
DF90AWQH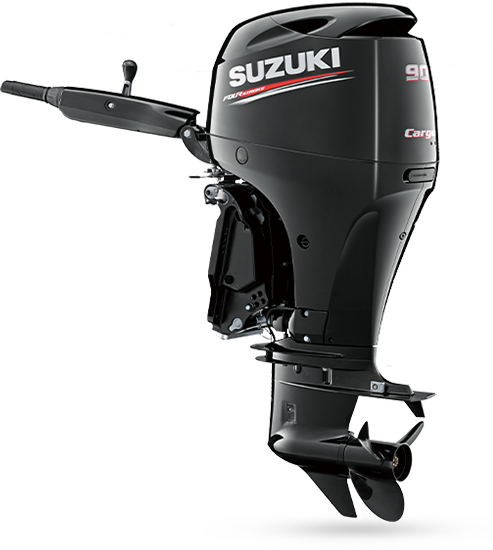 Suzuki's first commercial series
GAS ASSIST + 4-STROKE ENGINE =
DEPENDABLE FRIEND FOR FISHERMEN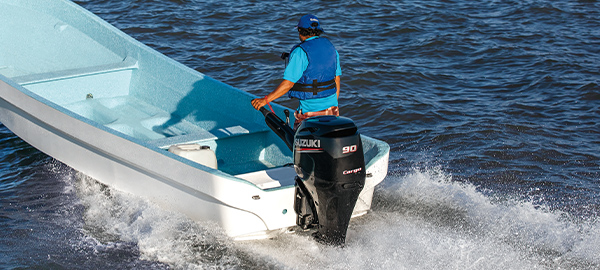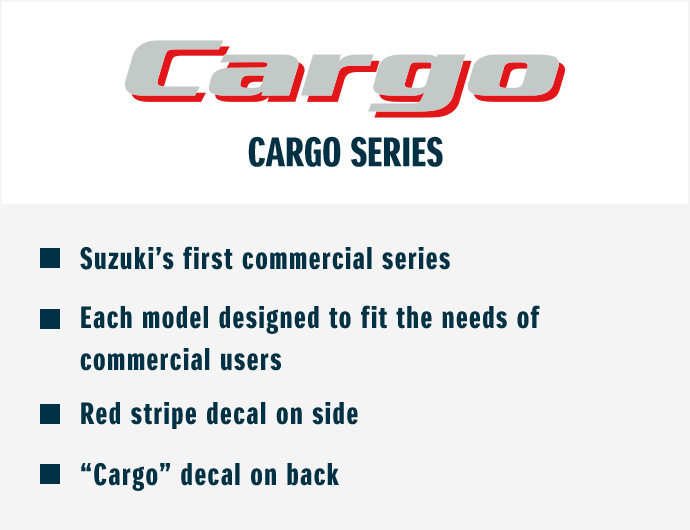 POWERFUL
Powerful Torque
Enable to use high Pitch Prop
FUEL EFFICIENT
Reduce Vibration
Excellent Fuel Efficiency
RELIABLE
High Durability Tilt-up
Prevent algae from Clogging up the water inlet
High Protect the Engine from Water in the Fuel
Protection Against Corrosion
Battery Chargable at Idle Speed
INNOVATIVE
Quick and Easy Trim up
Simplified Tiller Handle
Easy & Smooth Engine Start
| | |
| --- | --- |
| Multi Point Sequential Electronic Fuel Injection | ● |
| Off set Driveshaft | ● |
| Two-Stage Gear Reduction System | ● |
| Over-Rev. Limiter | ● |
| Oil Change Reminder System | ● |
| Low Oil Pressure Caution | ● |
| Emergency Stop Switch | ● |
| Fully Transistorized Ignition | ● |
| Direct Ignition | ● |
| Suzuki Easy Start System | ● |
| | |
| --- | --- |
| Oil-Bathed Timing Chain | ● |
| Start-in-Gear Protection | ● |
| Gas Assisted Tilt | ● |
| Streamed Gear Case | ● |
| Anti-abrasion Water Pump Sleeve | ● |
| Dual Freshwater Flushing Ports | ● |
| Stainless Steel Propeller | ○ |
| Aluminum Propeller | ● |
| Anti-Corrosion System | ● |
| Sub Water Inlet | ○ |
Code: ●=Standard Equip, ○=Optional Equip.
POWERFUL
OFFSET DRIVESHAFT
Reduces vibration and outboard size
Improves steering stability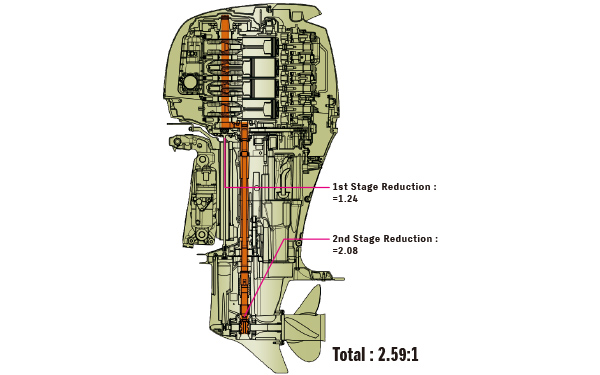 FUEL EFFICIENT
TWO-STAGE GEAR REDUCTION
Enables high torque
Maintains propeller rotation even when carrying heavy loads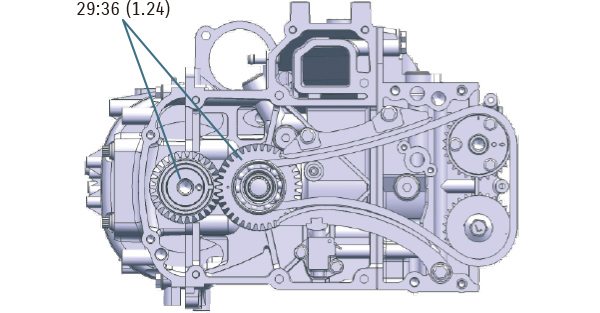 EXCELLENT FUEL EFFICIENCY
Better fuel efficiency than 2-stroke engines
Improved fuel efficiency using the newly developed technology designed for professional use
RELIABLE
HIGH DURABILITY TILT-UP
Increased durability by using stainless rivet
SUB WATER INLET(OPTIONAL FUNCTION)
Prevents algae from clogging up the water inlets which causes the engine to overheat.
SUZUKI WATER DETECTION SYSTEM
Helps protect the engine from water in the fuel
Prevents poor combustion, lower power output, and corrosion
BATTERY CHARGEABLE AT IDLE SPEED
Long lasting battery and no need for battery charger
SUZUKI ANTI-CORROSION FINISH
Protection against corrosion helps increase the overall engine durability

INNOVATIVE
GAS ASSIST SYSTEM
Enables the outboard motor to be tilted up or down quickly with minimal force
First Suzuki 66.2kw (90ps) class outboard motor to have this feature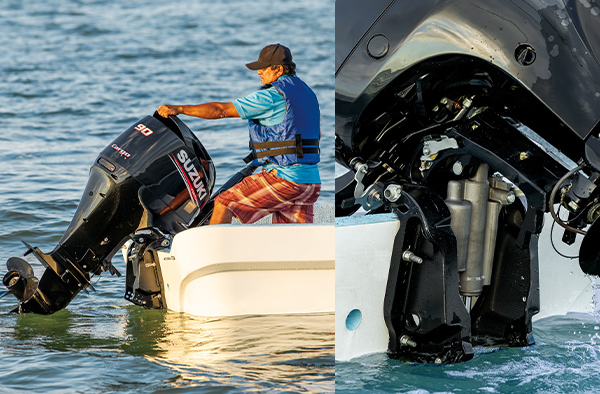 MULTI FUNCTION TILLER HANDLE(ADJUSTABLE 3 LEVELS)
Easy to use, simple tiller handle
Adjustable in 3 levels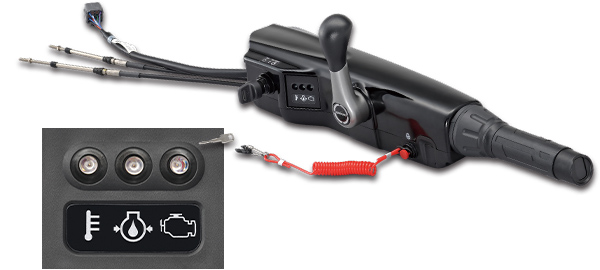 SUZUKI EASY START SYSTEM
Starts the engine smoothing
Models
DF90AWQH
SHAFT LENGTH mm
L:508 (20"), X:635 (25")
STARTING SYSTEM
Electric
WEIGHT kg*
L158, X162
ENGINE TYPE
DOHC 16-Valve
FUEL DELIVERY SYSTEM
Multi Point Sequential Electronic Fuel Injection
NO. OF CYLINDERS
4
PISTON DISPLACEMENT cm3
1,502
BORE X STROKE mm
75 X 85
MAXIMUM OUTPUT kW (PS)
66.2 (90)
FULL THROTTLE OPERATING RANGE rpm
5,300–6,300
STEERING
Tiller
OIL PAN CAPACITY Lit.
4.3
IGNITION SYSTEM
Fully-transistorized
ALTERNATOR
12V 27A
ENGINE MOUNTING
Shear Mount
TRIM METHOD
Gas Assisted Tilt
GEAR RATIO
2.59:1
GEAR SHIFT
F-N-R
EXHAUST
Through Prop Hub Exhaust
DRIVE PROTECTION
Rubber Hub
PROPELLER SELECTION (Pitch)
All propellers are the 3-blade type
13" — 25"
*Dry weight: Including battery cable, not including propeller and engine oil.
The appearance, colors, and equipment of outboard motors may differ according to market and grade.
Specifications may change without prior notice.
*Manufacture data
Get information for your country or region.