28 August 2014
Suzuki unveils all-new VITARA at 2014 Paris Mondial de l'Automobile
Suzuki Motor Corporation will announce the world premiere of the all-new VITARA at the Paris Motor Show, which will be held from 2 October, 2014*.
*Press days: 2 to 3 October. Public days: 4 to 19 October.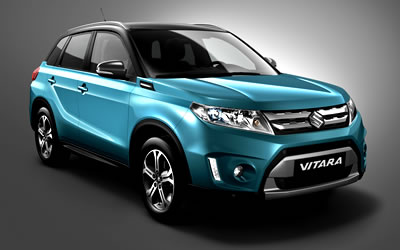 The VITARA is a production model based on the concept model iV-4, which was exhibited at last year's Frankfurt Motor Show. Suzuki, a manufacturer of compact SUVs which have been earning high appraisal, will introduce VITARA as a new SUV offer that fuses driving, environment, and advanced safety performances, advanced IT technologies, and personalization at a high level.
Other exhibits:
Celerio, SWIFT, SWIFT SPORT, and SX4 S-CROSS