MOTORCYCLE
V-Strom 650XT Plays Key Role in Security Upgrade
from Brazil

J Toledo da Amazônia Indústria e Comércio de Veículos LTDA (Suzuki Motos do Brazil), Suzuki's official distributor, is contributing to the safety and security of the local people in Brazil by supplying more than 50 Suzuki V-Strom 650XT models to state and municipal government security officers. In March and April 2022, the motorcycles were customised by Suzuki Motos do Brazil and its authorised dealers: 2 Wheel of the city of Campo Grande, Nova Suzuki of the city of São Paulo, and Wind Motos of the city of Maceio. The military police of the state of São Paulo took delivery of 37 V-Strom 650XT motorcycles, the state police of Alagoas, 10 units, and the municipal guards of the city of Dourados received six.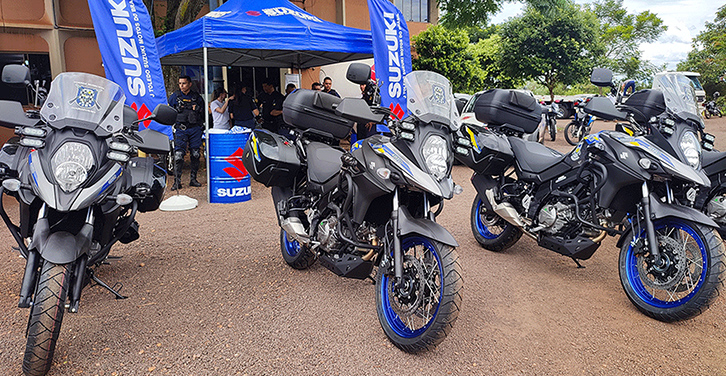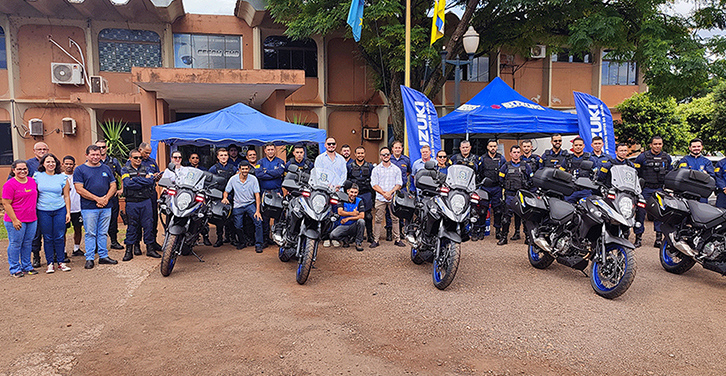 Jonathan Duarte, owner of the 2 Wheels dealership, highlighted the importance of renewing equipment in the public service sector so that professionals have quality products to work more efficiently and safely. Commenting on how the new equipment improves the performance of the motorcycle patrols, Secretary of Public Security of the state of Alagoas, Elias Oliveira, said, "These are powerful high-cylinder motorcycles that will provide a faster displacement and will bring agility to work." Ismael da Silva, coordinator of Motorized Ostensive Round of the city of Dourados noted that the new models improve performance and increase the safety of their teams.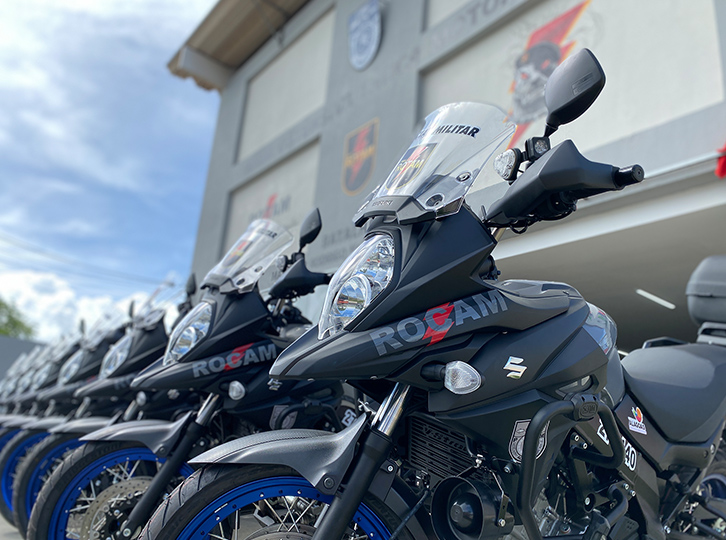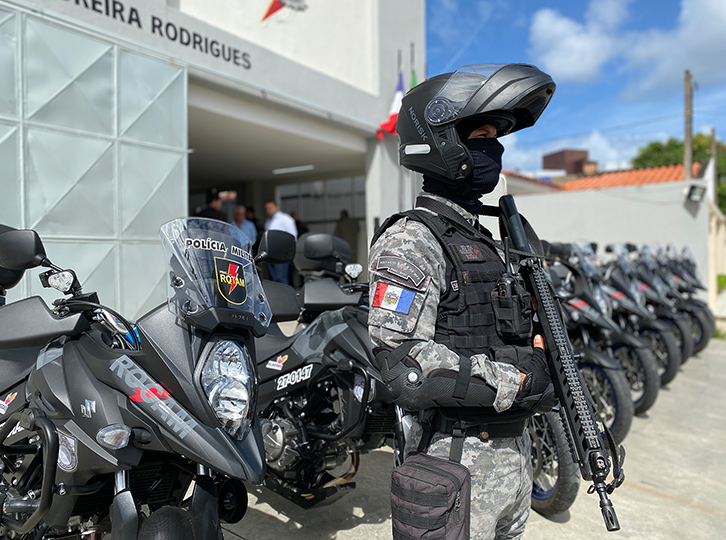 The Suzuki V-Strom 650XT is perfect for security officers' day to day use. It is efficient on wet tracks and twisty turns and performs great even over long distances. The easy handling of the Suzuki V-Strom 650XT provides an extra feeling of confidence which is important in the high pressure work environment faced by security professionals. The advanced traction control system adapts effortlessly to different riding situations and the low fuel consumption with 20L tank capacity provides autonomy and lowers operating costs. With three decades of service in Brazil's growing market, Suzuki Motos do Brazil is very pleased that Suzuki's V-Strom 650XT is able to contribute to a society where Brazilians can live with peace of mind.