MOTORCYCLE
Newly Decorated Hayabusa Train Pulls into Hayabusa Station
from Japan

Every August since 2009, Hayabusa riders have looked forward to heading out to Hayabusa Station on the Wakasa Railway in western Japan to participate in the Hayabusa Station Festival. This small local station, which coincidentally shares its name with Suzuki's iconic sport bike, has become a sacred place where more than 2000 Suzuki motorcycle owners and fans gather with like-minded riders to exchange lively conversation and renew old friendships. This unique festival has grown to become possibly one of the largest single model motorcycle rallies in the world. An important feature of the festival is watching the train, decorated with images of Suzuki's latest cutting-edge Hayabusa motorcycle, that runs on the Wakasa Railway. With the launch of the next generation Hayabusa on the world market earlier in the year, it was time to update the design on the Hayabusa train.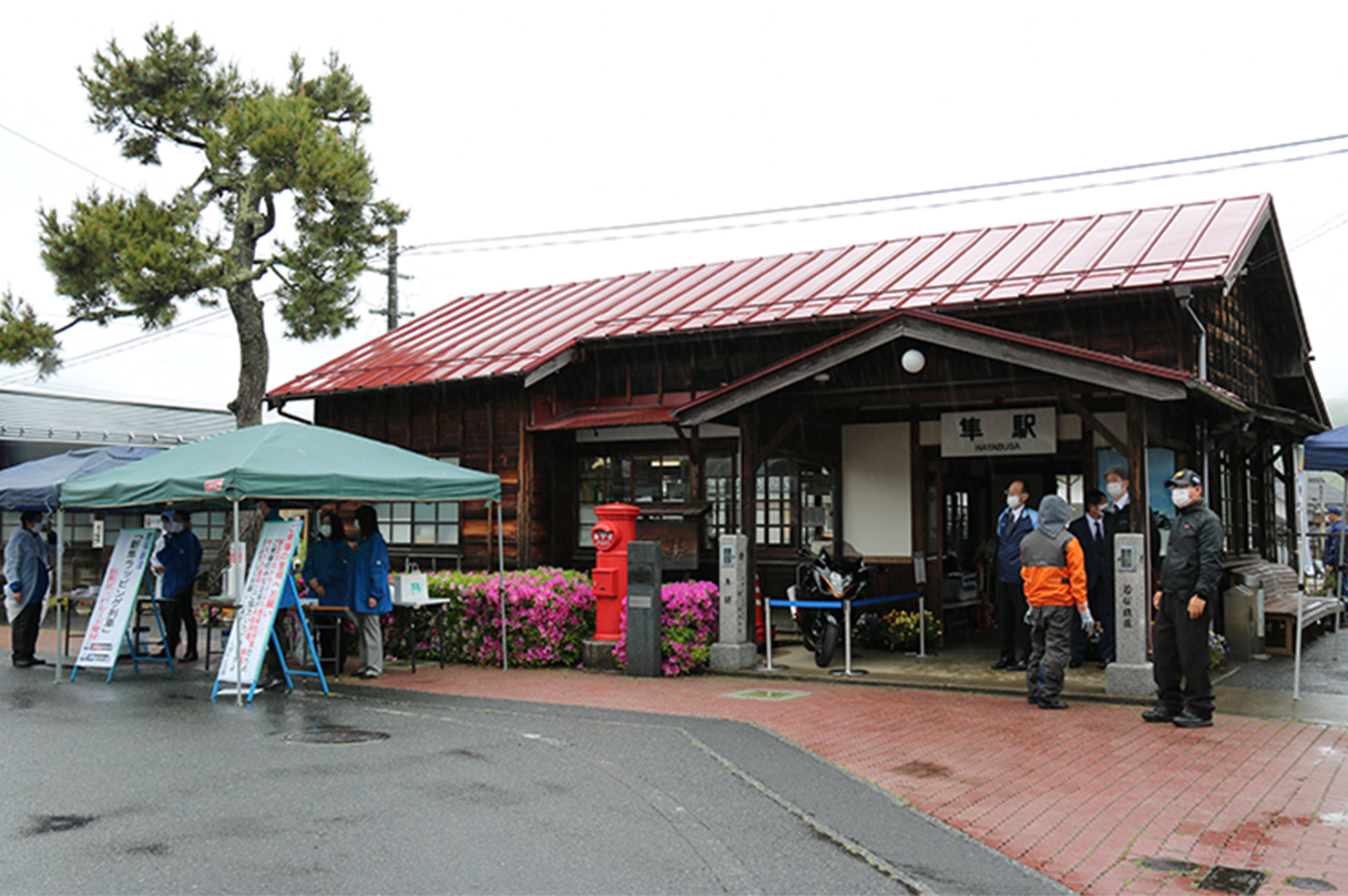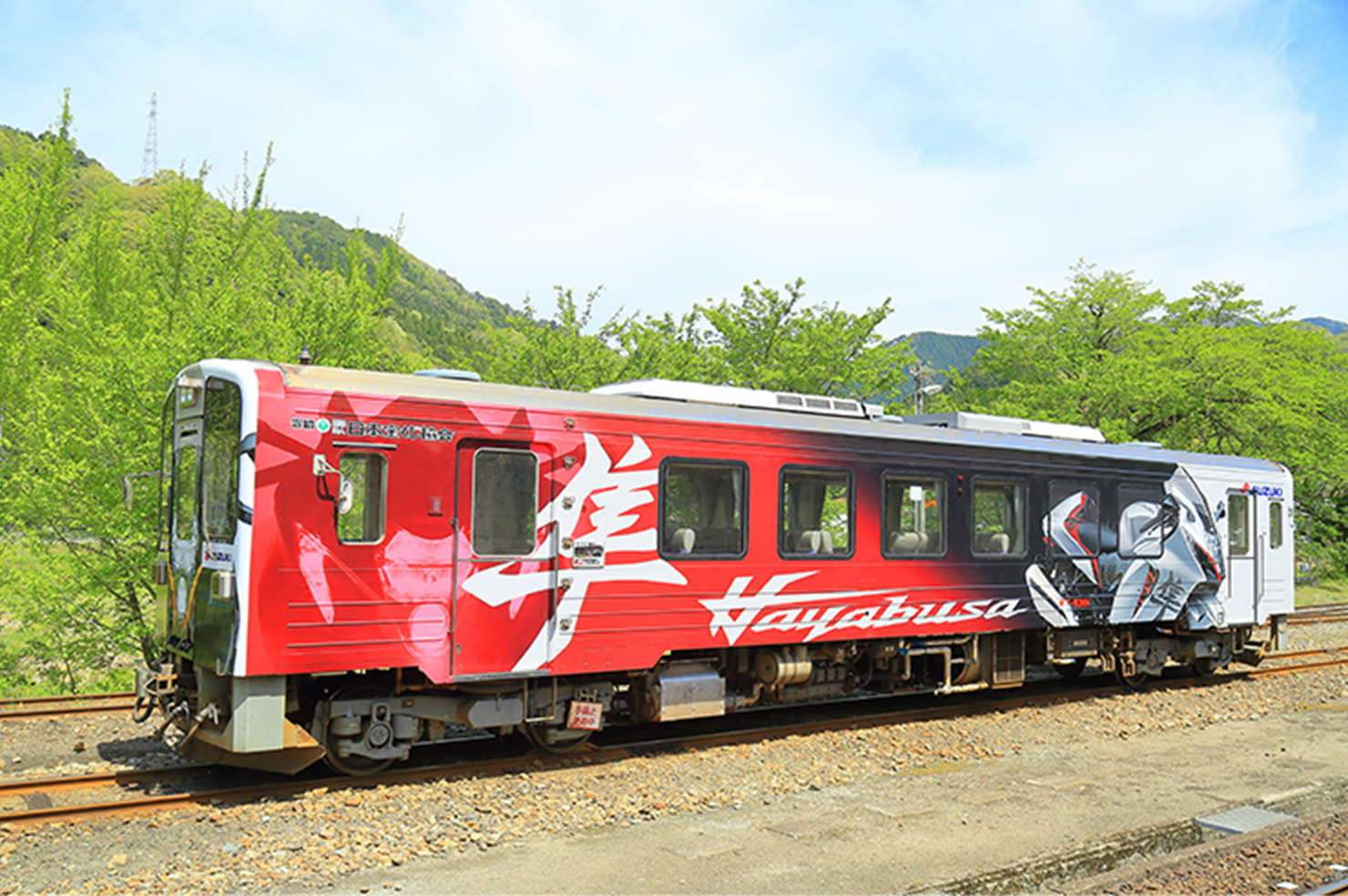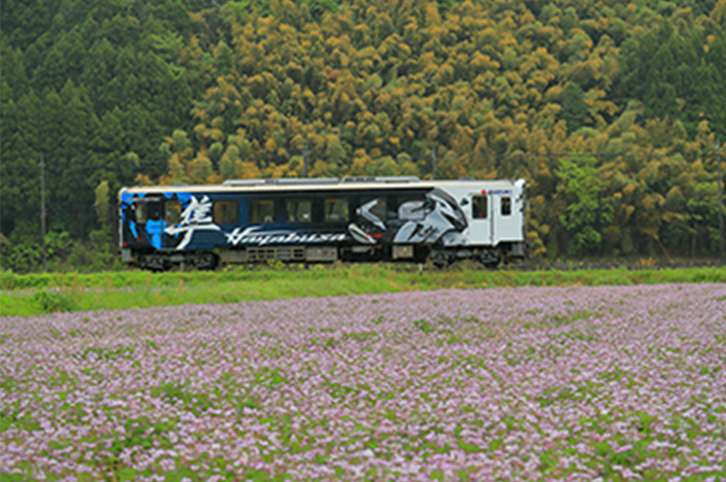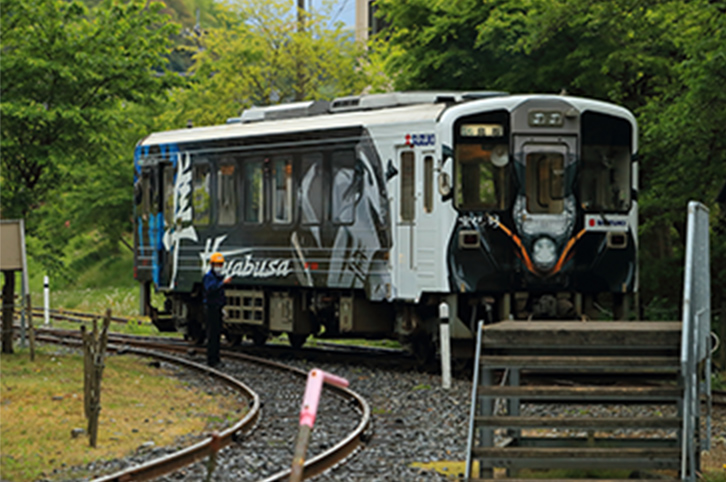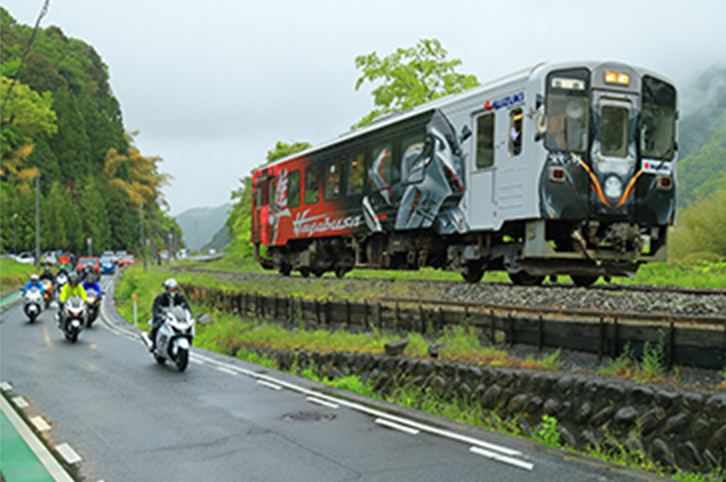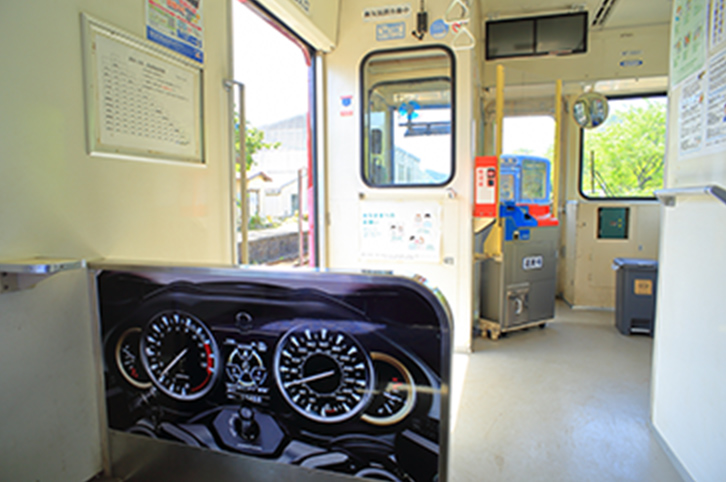 At Hayabusa Station, on 29th April, dignitaries expectantly awaited the train's 11:22 a.m. arrival. As soon as the speakers finished their remarks, the train pulled in, greeted by over a dozen invited guests and many more fans and onlookers. Built in 1929, the station's age created an interesting contrast with the advanced image of the GSX1300R Hayabusa, called 'Busa', by many of its fans. After a brief stop, a special whistle sounded and the Hayabusa train was off again, escorted by nine riders carefully selected from among Tottori Prefecture owners on Hayabusas forming a parade on the road beside the railway tracks.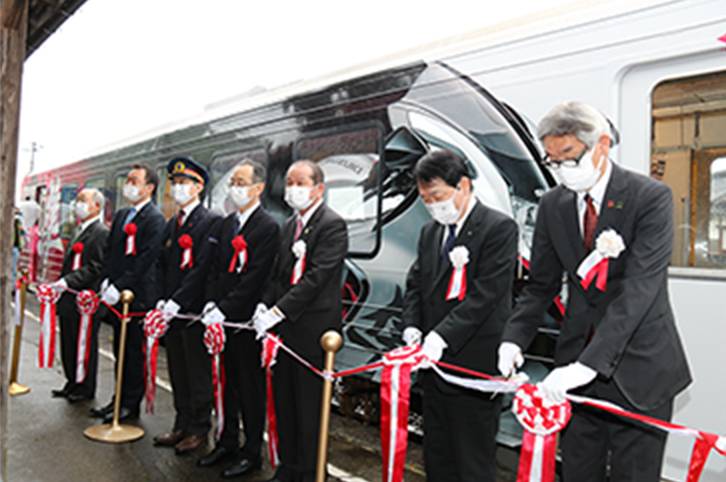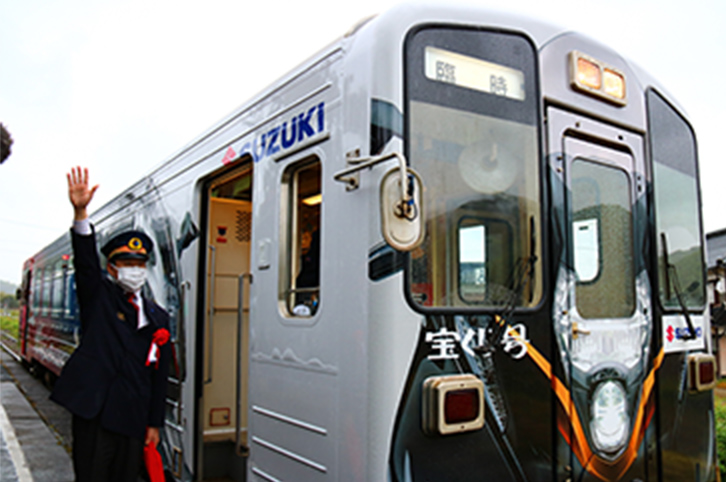 Creative changes were made to the August Hayabusa Station Festival to meet the challenges of the Covid-19 pandemic and the event went on online. One feature in this online format was the collection of photos submitted by Hayabusa riders and fans. The organisers then put these individual pictures together and created a new portrait which depicts the Hayabusa poised at Hayabusa Station. This "gathering art" showed how the passion Suzuki owners have for their Hayabusa becomes so much more impressive when joined together with others who share their enthusiasm for Suzuki's remarkable ultimate sport bike legacy. Suzuki motorcycle riders and fans are longing for the next opportunity they will have to be able to join a happy face-to-face reunion at the Hayabusa Station Festival along the scenic Wakasa Railway.