MOTORCYCLE
MOTORCYCLE LIVE Becomes MOTORCYCLE VIRTUAL
from the U.K.

Suzuki GB participates in annual motorcycle show online
When the Covid-19 pandemic forced MOTORCYCLE LIVE to become MOTORCYCLE VIRTUAL, Suzuki GB PLC, put together a program to make sure that the online event 21-29 November was outstanding. Hosted on the show's official website, UK motorcycle lovers, and, in fact, enthusiasts who even in good years might not have been able to attend, logged on to get their annual winter two-wheeled fix.
Despite all the difficulties around the world, 2020 was an important year for Suzuki. Not only was it Suzuki's 100th anniversary, 2020 was a stellar year for Suzuki racing history. Team Suzuki ECSTAR topped all others winning its first MotoGP World Championship. Suzuki pilot Joan Mir, overcoming a rough start early in the season, earned his first title, while teammate Alex Rins placed third. Suzuki also took the Endurance World Championship crown, the SERT team's 16th EWC championship.
The online show also provided a good way to showcase new colours for 2021 on the popular GSX-S750, SV650, SV650X, V-Strom 650 and V-Strom 650XT. And the new-for-2021 V-STROM 1050XT adventure tourer model was shown for the first time. People could understand that even if dealers and showrooms might not be open physically, they were still working hard on the phones and online to take inquiries and fulfil customers' orders.
A guided look at Team Classic Suzuki workshop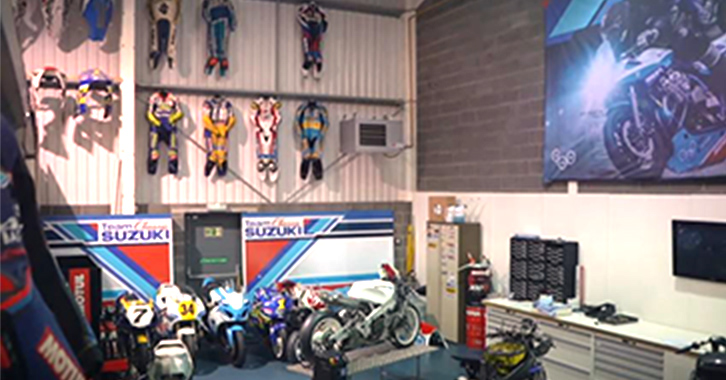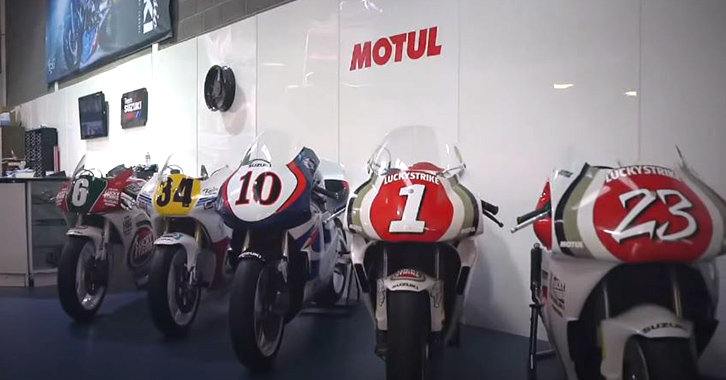 Of particular interest to motorcycle buffs is a video tour of Team Classic Suzuki's workshop at a Suzuki dealer in the U.K. At a time when in person visits are difficult, the tour provides classic bike fans an opportunity to see memorabilia and items that make Suzuki's motorcycle history come to life. TCS Chief Mechanic Nathan Colombi leads a guided tour where viewers can see rare RGV250s, RGV500s ridden by Kevin Schwantz and Kenny Roberts Jr., Guy Martin's 2012 GSX-R1000 superbike and also could take a look at the developments taking place with the GSX-R750 SRAD and the new Katana project. Especially interesting is a collection of parts amassed over the years including some genuine Suzuki components still available through the Vintage Parts Programme.
Watch on YouTube here.
Watch on Facebook here.