MOTORCYCLE
Hayabusa 2022 Test Rides Wow American Motorcycle Press
from the U.S.A.

For two days in late May 2021, Suzuki Motor USA, LLC invited ten journalists to test ride the all-new Hayabusa on the mountain roads and on the track in Utah. After putting Suzuki's flagship sport model through its paces on a 70 mile course from Salt Lake City to the East Canyon Reservoir in the Wasatch Mountains to the east, the riders then had a day at the 3.05 mile Utah Motorsports Campus Circuit. On the track's straightaway the journalists also could test the refined beast's performance with four standing starts. All riders came away impressed and on their Test Drive Reports ranked the third generation Hayabusa highly across all categories.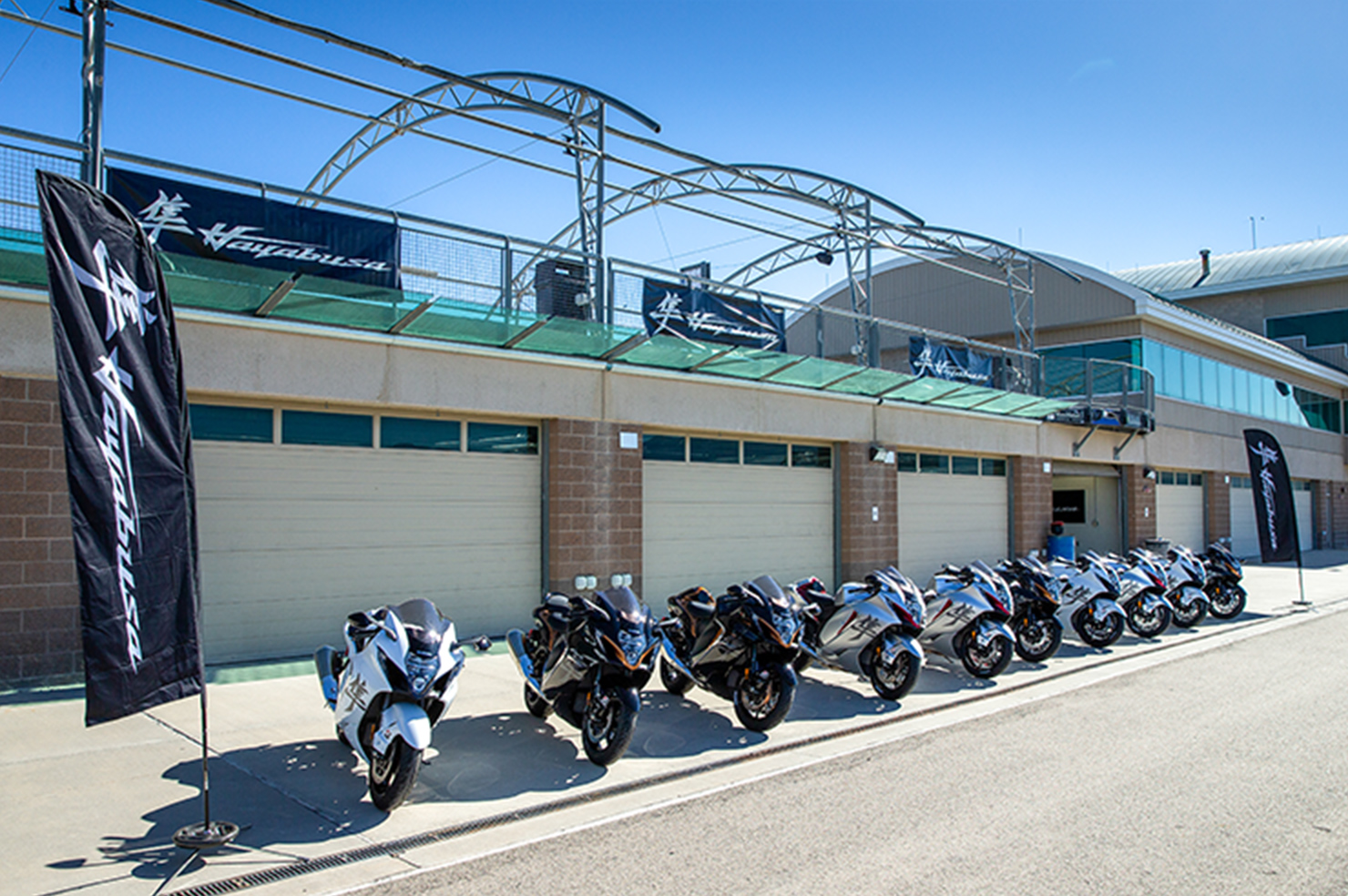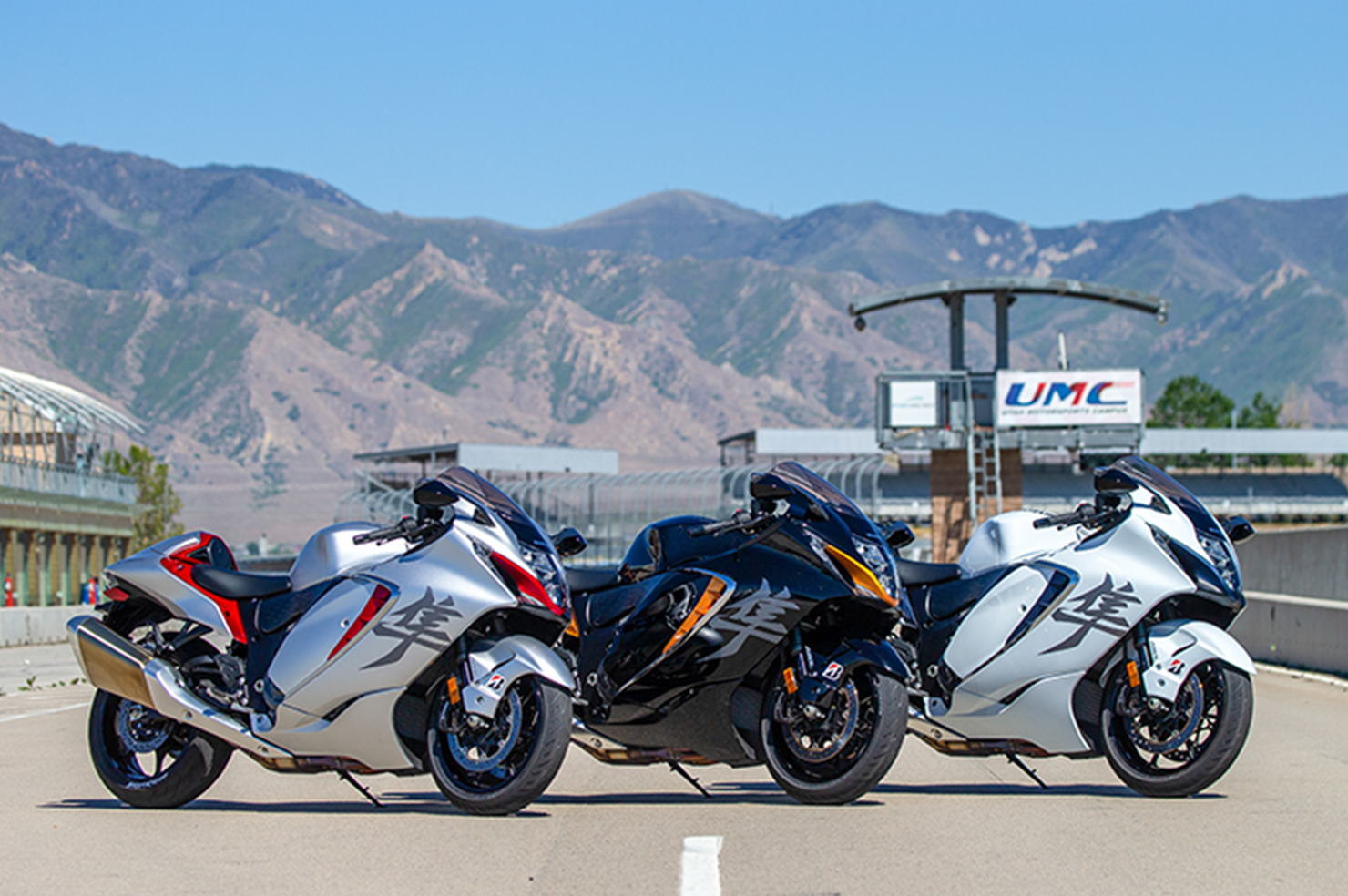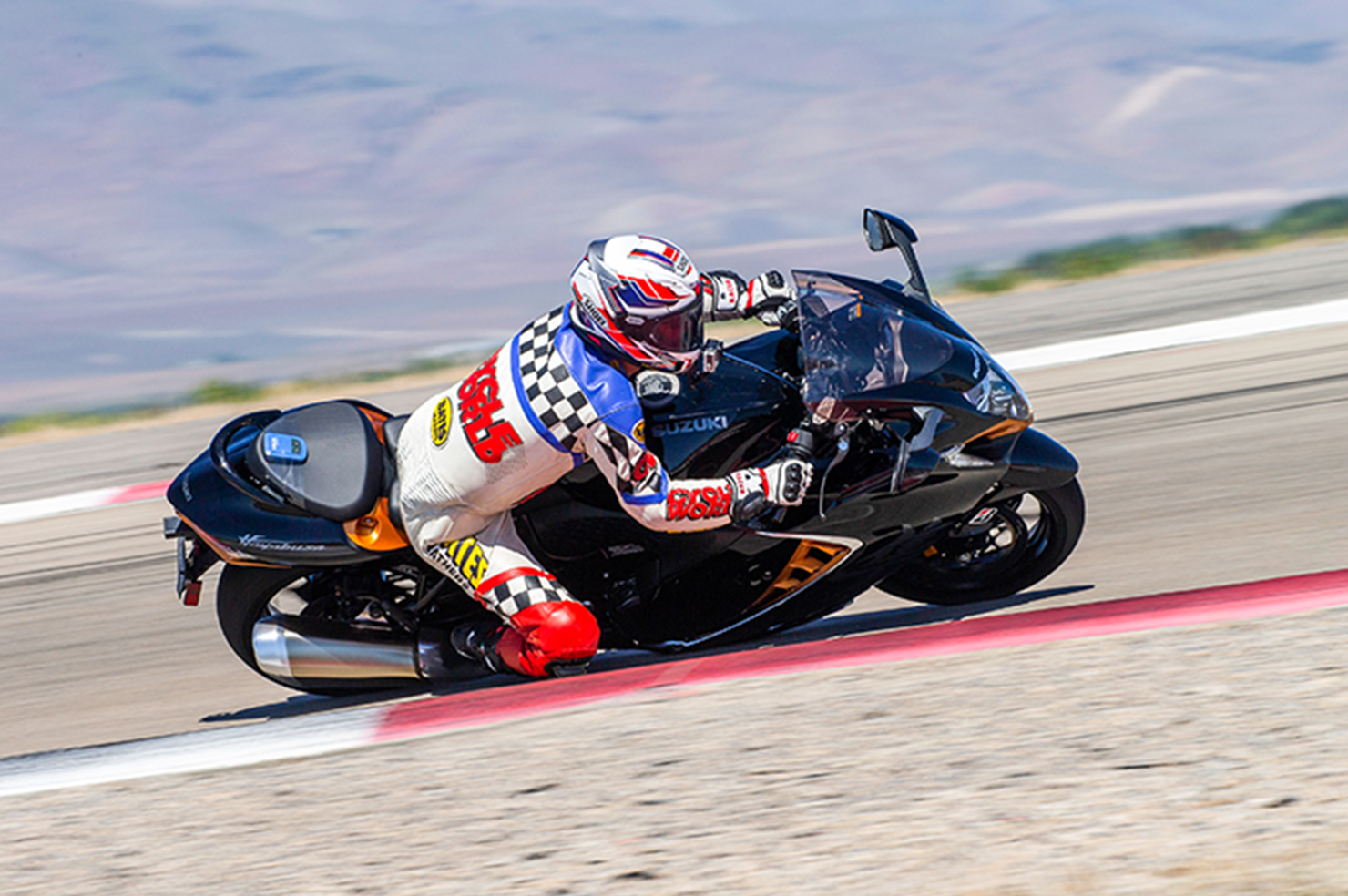 Journalists rated the new Hayabusa on: engine performance, chassis performance, electronics, S.I.R.S., styling and comfort. Comments on the engine's performance pointed out its powerful output and torque with especially smooth delivery. For the chassis, many said that the new model's agility was impressive and despite the weight of the large body it handled easily and braking performance control was excellent. Among comments on the electronics, journalists mentioned the easy to read displays and intuitive settings. Also the natural response of the Ride-by-Wire Electronic Throttle system was appreciated. The S.I.R.S was specifically praised by Ride Apart journalist, Will Steenrod, who said S.I.R.S, among other features, has settings that "allow for a host of other rider aids such as Traction Control and Anti-Lift Control". It is this system, according to Don Canet, Cycle World journalist and fan of the Hayabusa's predecessor model, that enables the new 'Busa to "tame the beast". As for styling design, the overall attention to detail and especially the aerodynamics drew praise while journalists were pleased the new model maintains the iconic look of the traditional Hayabusa while at the same time incorporating the highest quality futuristic look. For comfort, the excellent wind protection was often mentioned and the seat and ease of handling also drew complements.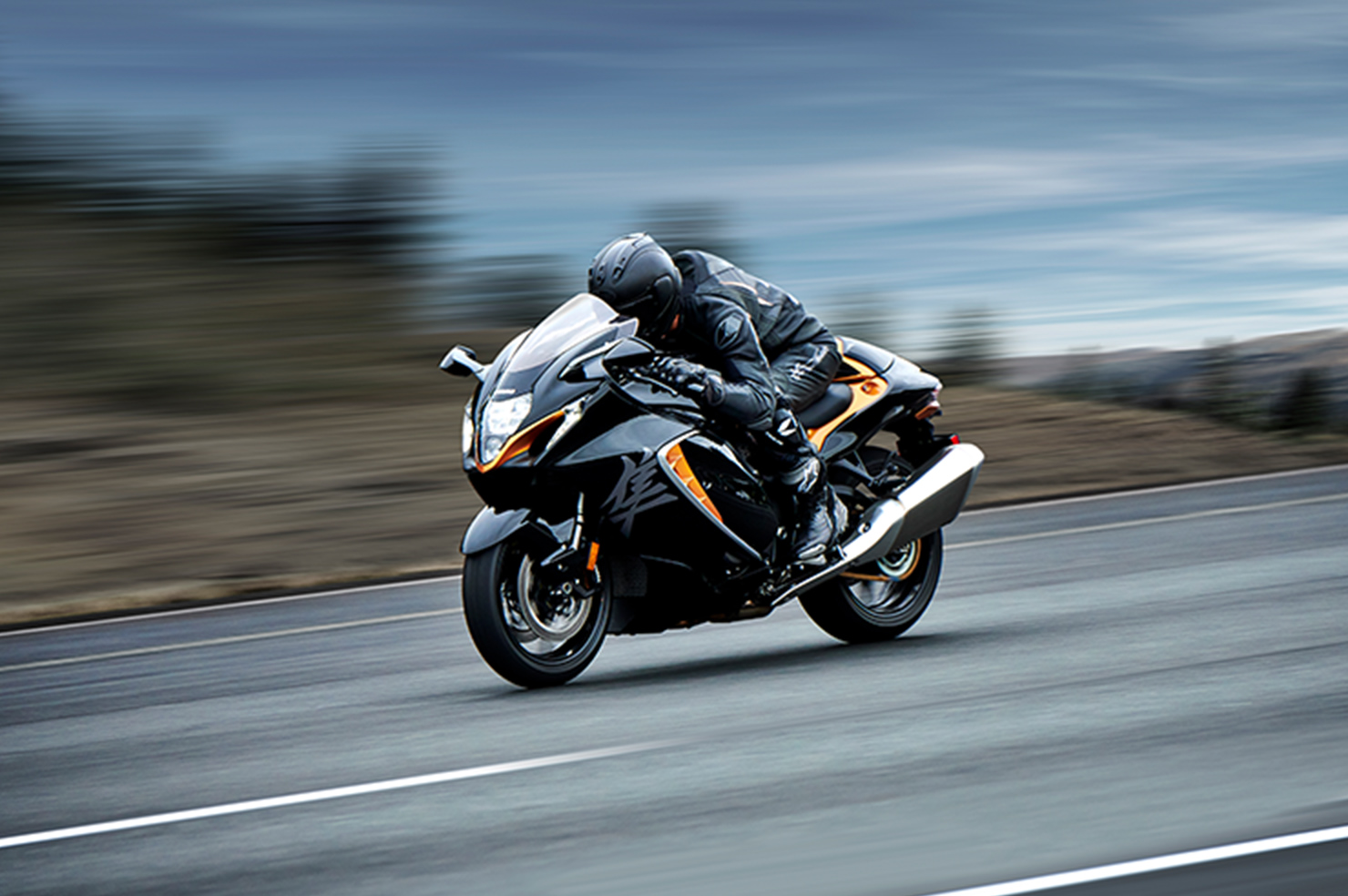 In their articles extolling the Hayabusa 2022 in the motorcycle press, the journalists who came for the first test ride in Utah often mentioned their positive experience with earlier Hayabusa models; now it is clear from their recent reports on their test rides that Suzuki's legend is poised to continue and to flourish with the introduction of the technologically advanced new Hayabusa with its excellent balance of all the elements that make it the "Ultimate Sport".