MOTORCYCLE
Grand Touring Experience for New GSX-S1000GT Media Test Riders
from Europe

Motorcycle journalists from 6 European nations travelled to northern Italy in early October 2021 to test ride the all-new GSX-S1000GT to see if it lives up to its product concept: Riding Pleasure Personified.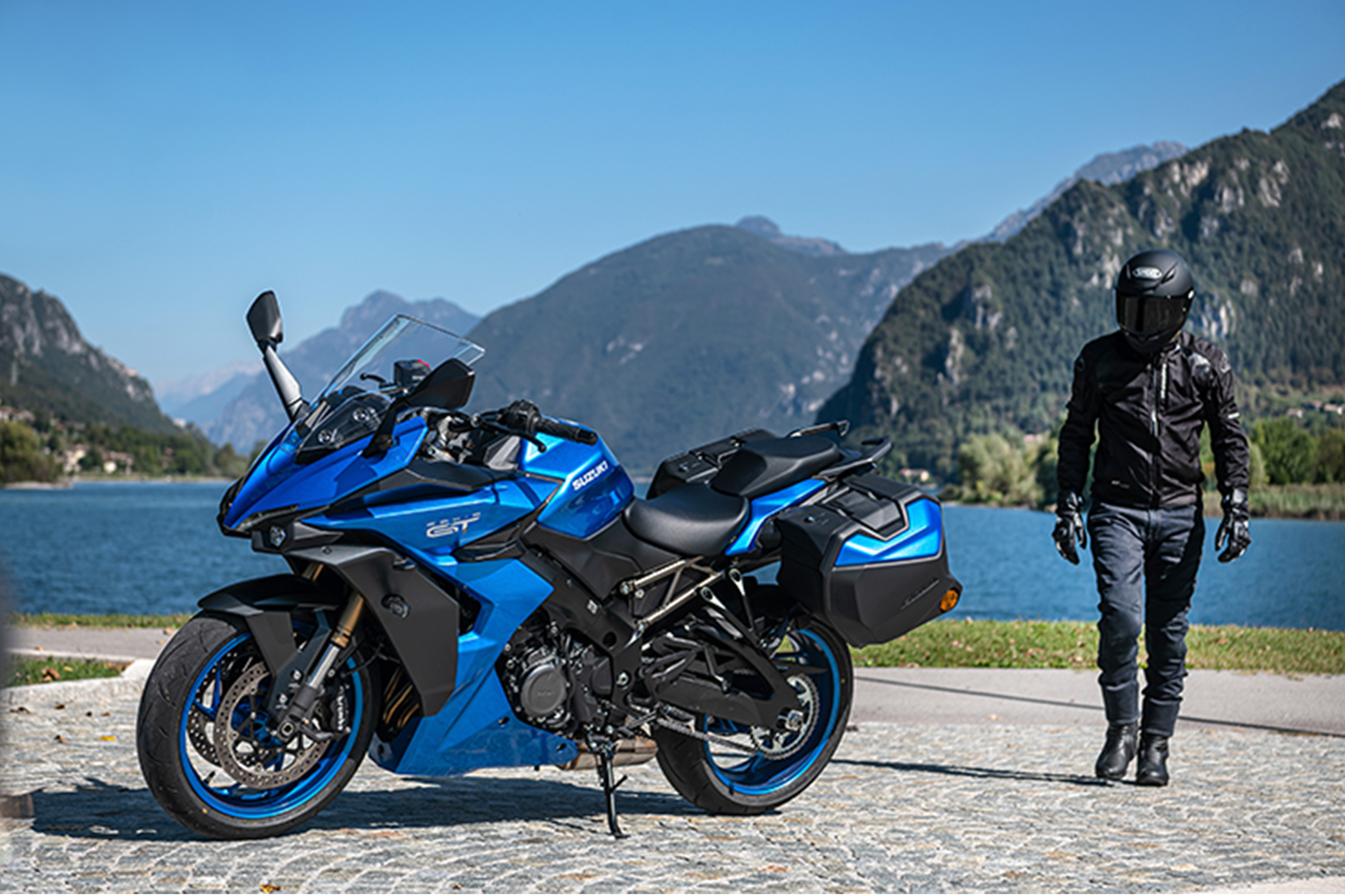 The consistently high ratings across 7 key categories (engine performance, chassis performance, electronics, S.I.R.S., styling design, comfort and utility, overall package) by these experienced experts show that Suzuki's new Grand Tourer model is clearly worthy of its "GT" name. From 3rd October to 8th October, three separate groups of journalists spent two days each experiencing test rides aboard the GSX-S1000GT. The motorcycle media representatives flew into Milan's Linate Airport and after preparing for their test ride, took to the highway and rode 80 kilometres to scenic Iseo Lake. Their second test day featured a course with curves along the lakeside, unwinding into hilly roads with some open stretches allowing them to even more fully evaluate the bike's ease of handling, stability and powerful acceleration. Ten Italian journalists participated in the first session and the second session had 10 from France. During the final two days, those from Germany, Netherlands, Austria and Switzerland put the latest Suzuki grand touring model through its paces.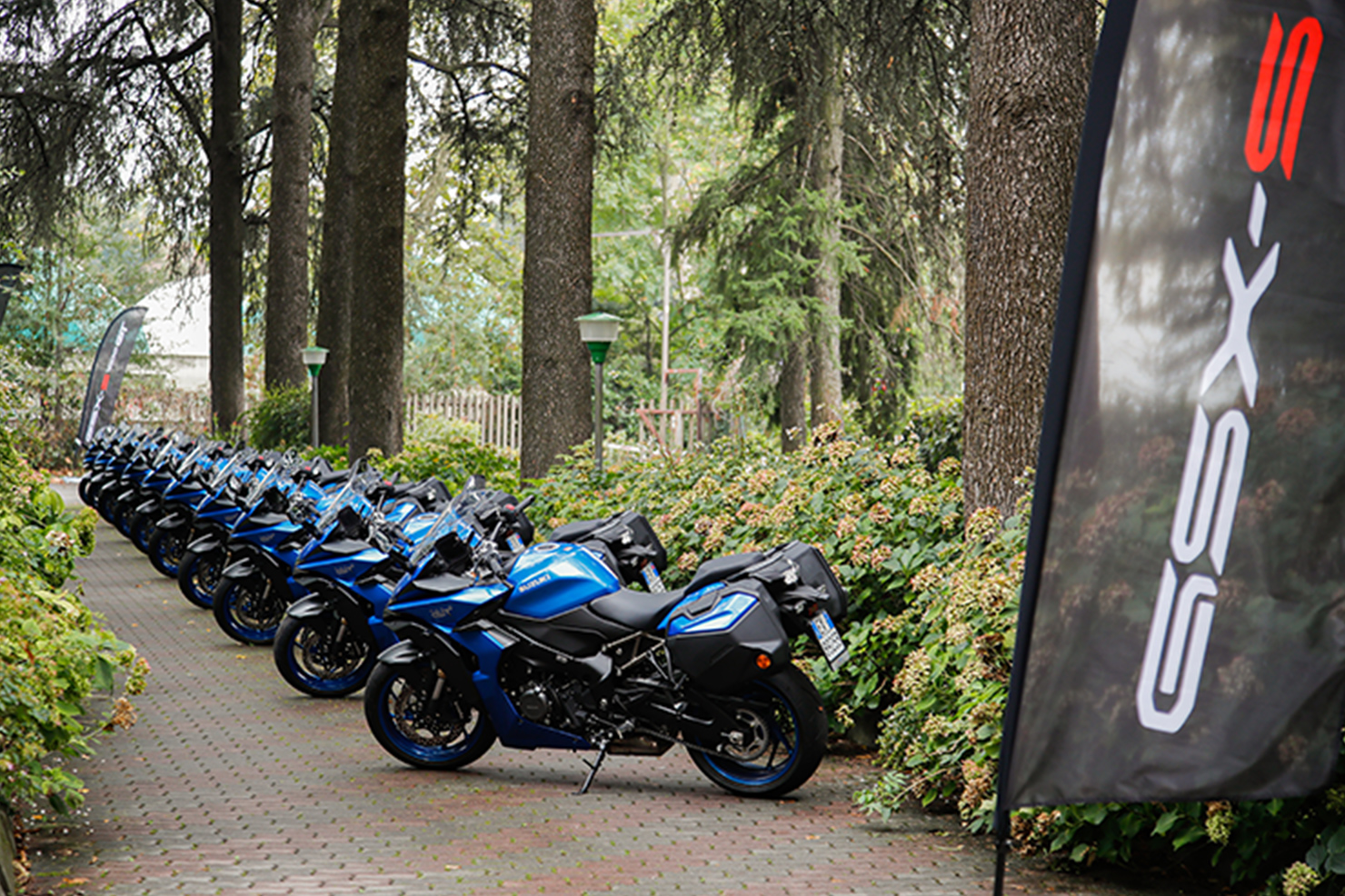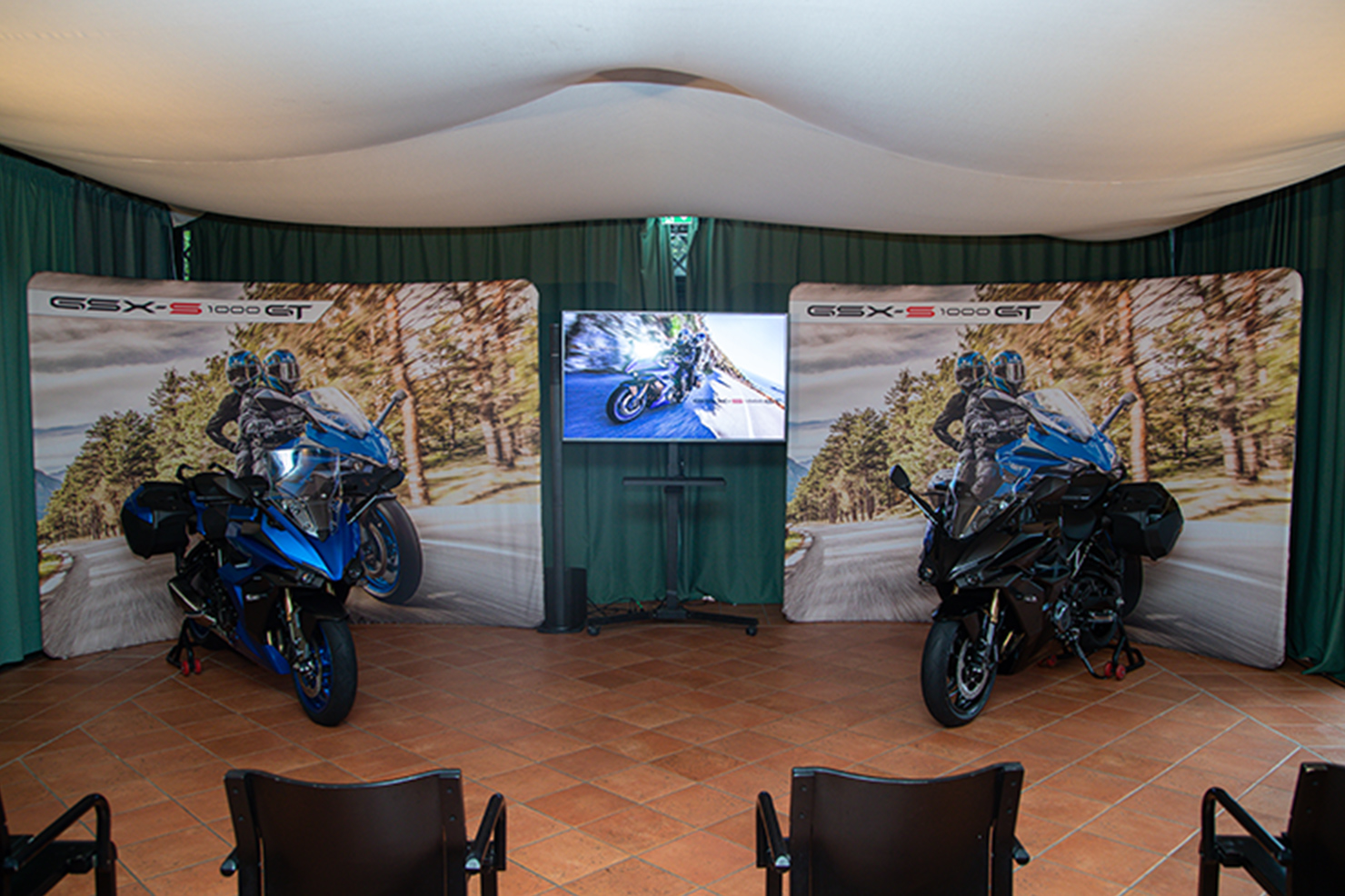 After their test rides, the media representatives rated the GSX-S1000GT's performance across a number of categories. For all national groups engine performance was particularly highly rated. On a scale of 1 to 5 with 5 being the highest, over half of the journalists gave the GSX-S1000GT a perfect score of 5, indicating its engine was smooth with plenty of power and torque. Chassis performance also drew positive ratings with mentions of stability on the highway and comfortable handling on curves. Suzuki Intelligent Ride System (S.I.R.S.) was another feature that scored especially well. All of the 10 Italian journalists rated it highly with one German saying it is an "Excellent quick shifter and cruise control is very intuitive". Comments about the GSX-S1000GT's styling noted that it is "very sporty but still classy." With respect to comfort and utility, the new motorcycle's excellent ergonomics, especially its good riding position, were praised. While remarks by the European journalists after their test rides expressed lots of reasons to like Suzuki's newest sport tourer model, a quote from an Italian media rider sumed up impressions of the whole group very well, "all that you need is here". The success of the European test rides and the highly positive reaction from the media shows that the new GSX-S1000GT should be off to a fast start with European motorcycle lovers.