MARINE
PT Suzuki Indomobil Sales participated in Marine Environmental PR event in Indonesia
from Indonesia

PT Suzuki Indomobil Sales (SIS) participated in a Marine Environmental PR event at Bali, Indonesia on October 27th, 2022. This is a part of an event called "Bulan Cinta Laut" ("Love the Sea Month" in English) organized by the Department of Marine and Fishery for the purpose of addressing and tackling the current issue of marine plastic waste.
SIS set a booth and introduced SUZUKI CLEAN OCEAN PROJECT activities such as Clean-up Campaign and Micro-Plastic Collecting Device (MPC) to the visitors. Many who came to Suzuki booth have well understood our Clean-up Campaign, and SIS received positive feedback on our MPC. Some requested SIS to continue Clean-up Campaign in Indonesia, and others said it's good to know that now MPC is a standard equipment for the models DF100C/DF115B/DF140B which are commonly used for diving, transportation, and patrol usage in Indonesia. There was also a comment that since many boat users in Indonesia are fisherman, it would be ideal if the MPC were installed on the engines used by fisherman who use boat on daily basis.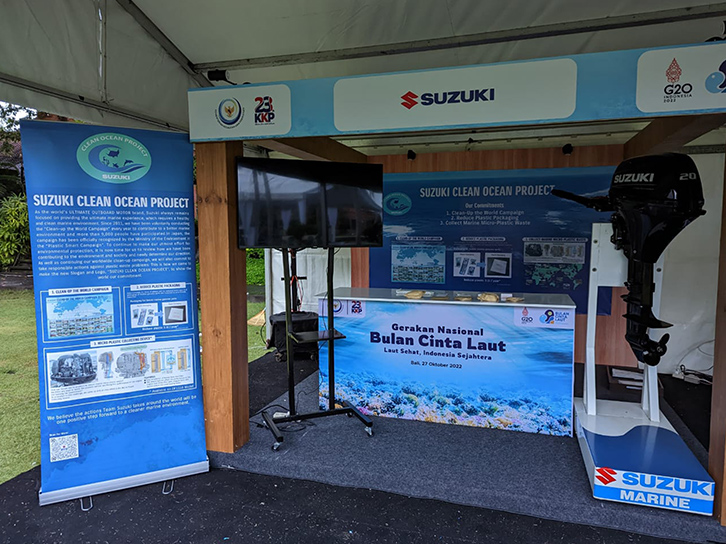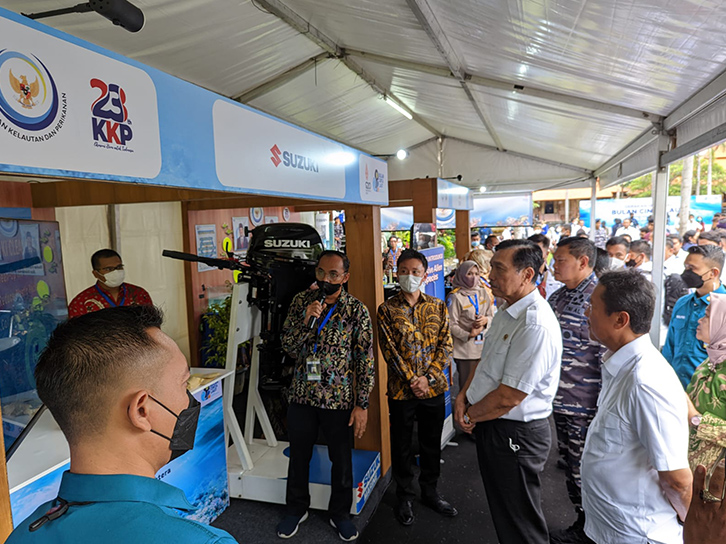 Coordinating Minister for Maritime Affairs Mr. Luhut Binsar Pandjaitan was invited to the event to exchange ideas how to address the plastic pollution, connecting up online with Ministry of Local Fisheries who performed coastal clean-up during "Love the Sea Month", October 2022. Through a month, total of 1,447 local fishermen carried out coastal clean-up at 14 different locations in Indonesia.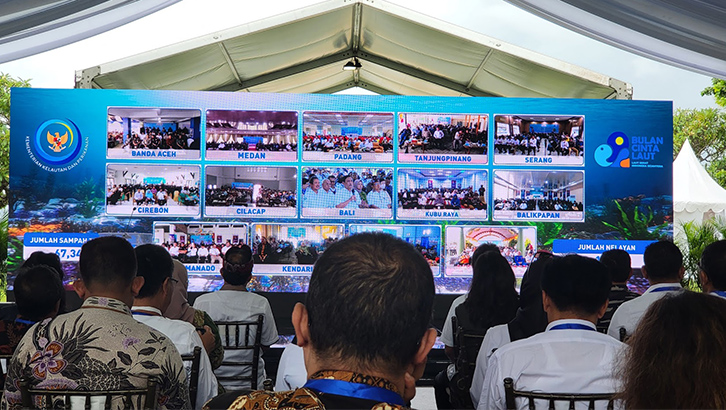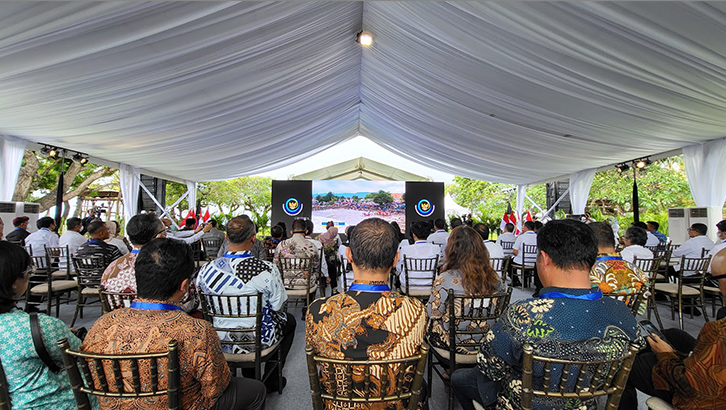 As an island country having a lovely ocean, marine conservative movement in Indonesia has been getting larger and larger. SIS together with all members of Suzuki Marine Team would be happy to take our part of it through continuous activities of SUZUKI CLEAN OCEAN PROJECT.