MARINE
Microplastic Collecting Device (MPC) demonstration kit started display at SUZUKI PLAZA
from Japan

What We Got Through "SUZUKI CLEAN OCEAN PROJECT" in 2022
To go sustainable direction as well as to enjoy the boating, let's review what we did last year at the beginning of the new year, 2023. Check the report and take a positive action together with Suzuki.
1. Clean-Up the World Campaign
In 2022, the number of participants has grown to 2,312 people from 53 groups. Since our first clean-up activity held at Lake Sanaru, Hamamatsu (where our first OBM had developed) in 2010, the total participants now reached 13,007. With the cooperation of the supporters in the whole world, we collected a total of 19,311kg of wastes from waterside in 2022. We have already focused on the activity in 2023 and look forward to your active participation.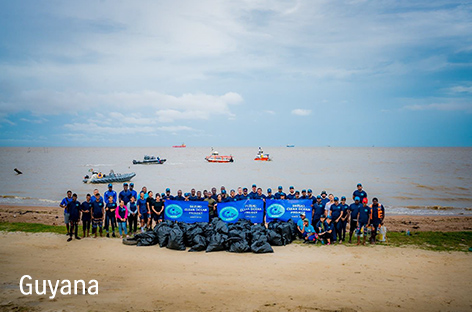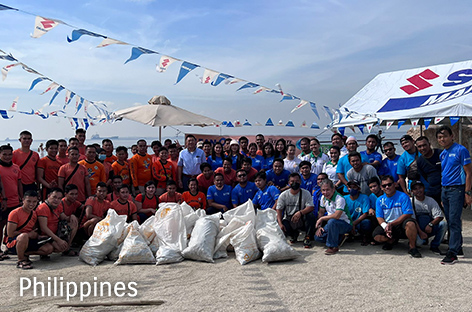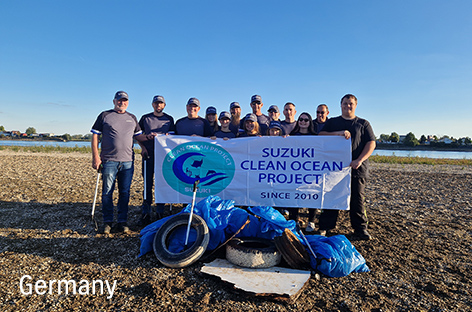 2. Reduce Plastic Packaging
After the start of replacement for the package material, we have been replacing plastic packaging along with improving the usability by continuously considering which/how materials can be changed. The sum of the reduction amount of plastic packaging is more than 28 tons from October 2020 to December 2022; 14.0 tons for Marine Genuine Parts and 14.7 tons for outboard motor packaging. We Suzuki Motor Corporation will keep expanding its activity for further acceleration of plastic reduction.
3. Collect Marine Micro-Plastic Waste
In July 2022, installation of Micro-Plastic Collecting device (MPC) has started as a standard equipment for the DF140BG/DF115BG/DF140B/DF115B/DF100C. Since then we have been receiving positive feedbacks from customers such as "happy to contribute to tackle plastic pollution just by running the engine", "looking forward to seeing the collected micro-plastics", "expecting MPC would be applicable for another models in coming years" and etc..
Also, MPC and the above applicable models were awarded in China, and simultaneously put a spotlight in various media all over the world. We sincerely hope that this MPC will be used by a lot of people throughout the world.
MPC Demonstration kit started display at SUZUKI PLAZA, Hamamatsu Japan
A demonstration kit of the MPC is now displayed at Suzuki's headquarters for the purpose of promoting MPC with more clear and visual understanding of its structure. MPC mechanism from water pumped-up, engine-cooling, microplastic collection by filter to returning to the water will be shown by moving forward the remote-controller.
We await you to stop by SUZUKI PLAZA in Hamamatsu, Shizuoka pref. when visiting Japan.