MARINE
Marine Event&Topics in April 2023

● Suzuki China has been awarded "the Most Innovative Company Award"
At the Haikou Boat Show held in Haikou City, Hainan Province, the Asia Marine Industry Awards 2023 was held, and Suzuki China was awarded the "Most Innovative Company Award". This award follows last year's Green Pioneer Award. Suzuki China has been valued through its Suzuki Clean Ocean Project activities such as micro-plastic collecting device and clean-up activity on the coast in the Chinese market. Suzuki China will continue to accelerate environmental activities in China.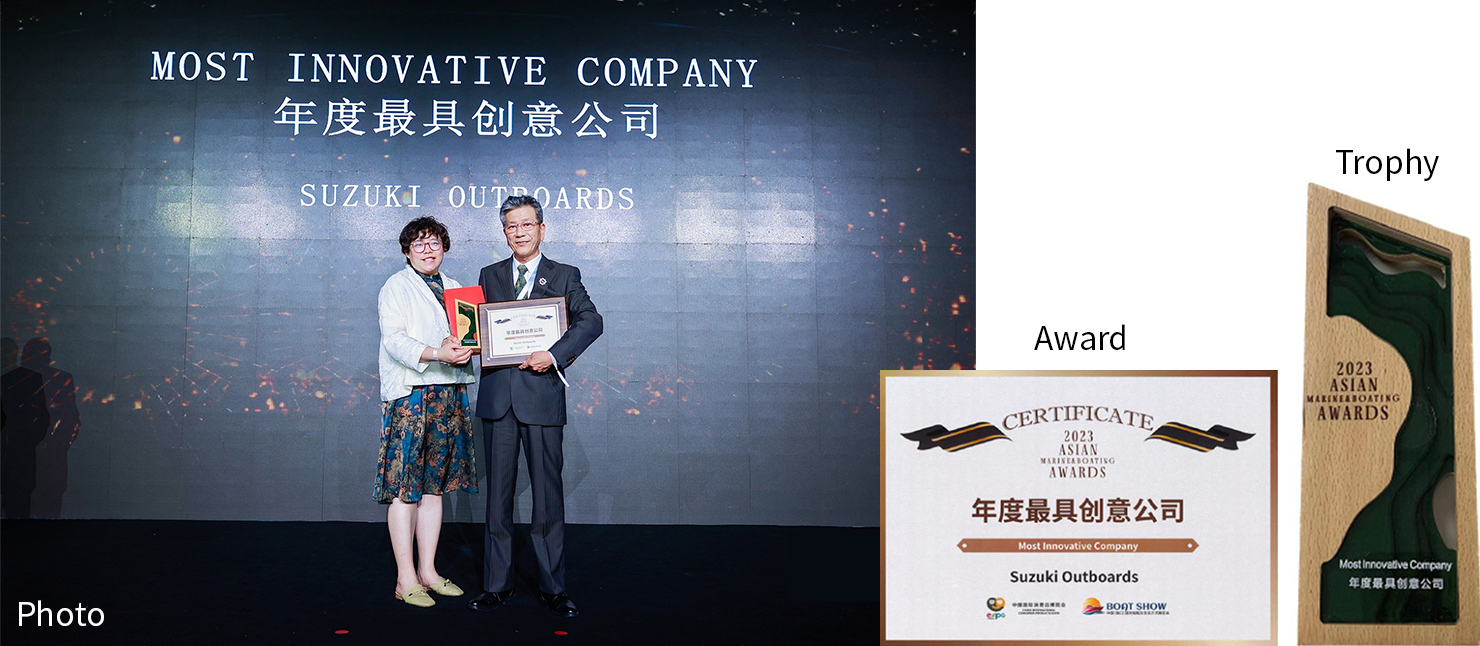 ● Clean-up activities for students at Suzuki Motor Poland.
Suzuki Motor Poland Company held a clean-up activity with a local dealer (ITA-MARINE) and local students on April 20th and 32 people participated. The activity was held last October as well. It was carried out as a collaboration event with local groups. Suzuki Motor Poland posted a cleaning activity video on Facebook with a message from the participating students to promote the activity. Targeting students was a meaningful activity that led to the formation of consciousness toward the environment among younger generations.