MARINE
Boat Shows and Clean Up the World Campaign Activities in March, 2023

We are introducing the boat shows and the clean-up the world campaign activities held in March 2023.
BOAT SHOW in March
1. CANADA QUEBEC BOAT SHOW
Due to the impact of the covid-19, the exhibition was held for the first time in 4 years since 2019. It was a great success with 25,000 visitors in 2023 (114% compared to 22,000 in 2019). The exhibitors and visitors kept the energy high all weekend long.
Because the Quebec area is rich in lakes and outboard motors are mainly small to medium-sized models, Suzuki Canada exhibited 11 small to medium-sized models, DF2.5 to DF140. In addition, 9 inflatable boats were displayed in packages with the Suzuki engines. During this show, 3 small boats and 25 Suzuki outboard motors were sold.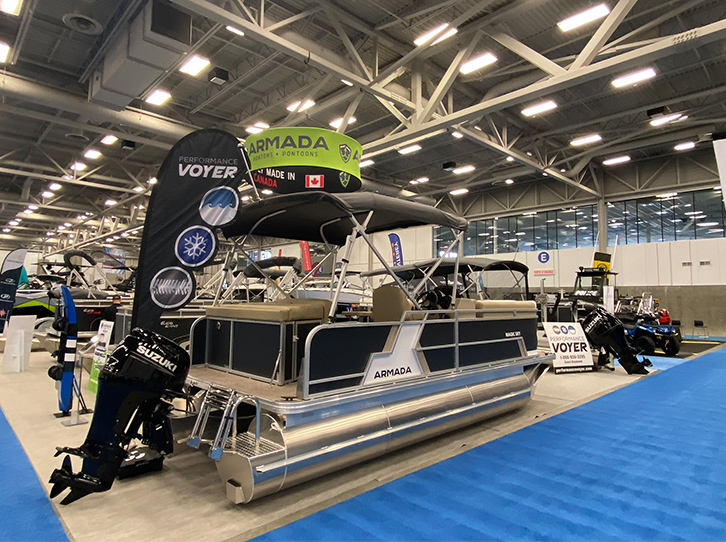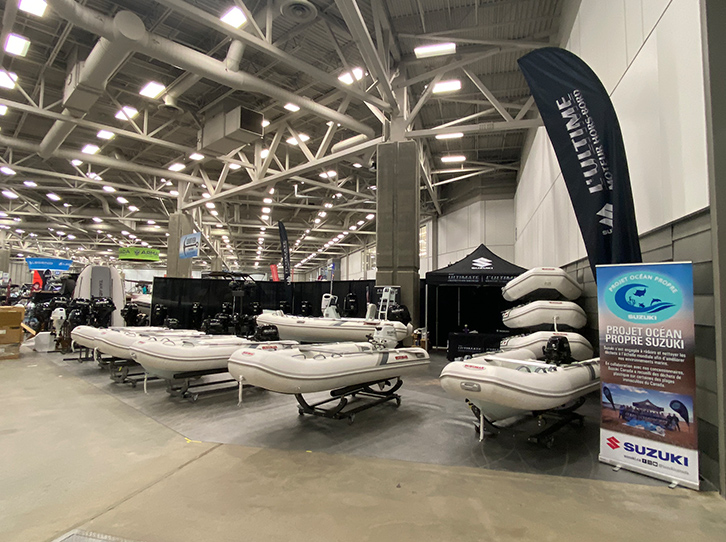 2. CHINA SHANGHAI INTERNATIONAL BOAT SHOW
Suzuki Micro Plastic Collecting Device and the device installation models, DF140B and DF115B, were mainly exhibited to highlight the activities of the Suzuki Clean Ocean Project. In order to promote durability, high quality and lineup fullness, Suzuki also exhibited two popular models, DF300AP and DF325A. As for private company, only Suzuki China was invited to the opening ceremony of the Shanghai Boat Show. After the ceremony, VIPs (Former Deputy Mayor of Shanghai, Vice President of the Shipboard Industry, Secretary of Shanghai Tourism Association, Vice President of the Shanghai Economic Federation, etc..) were invited to the Suzuki booth to have explanation of the activities of Suzuki China.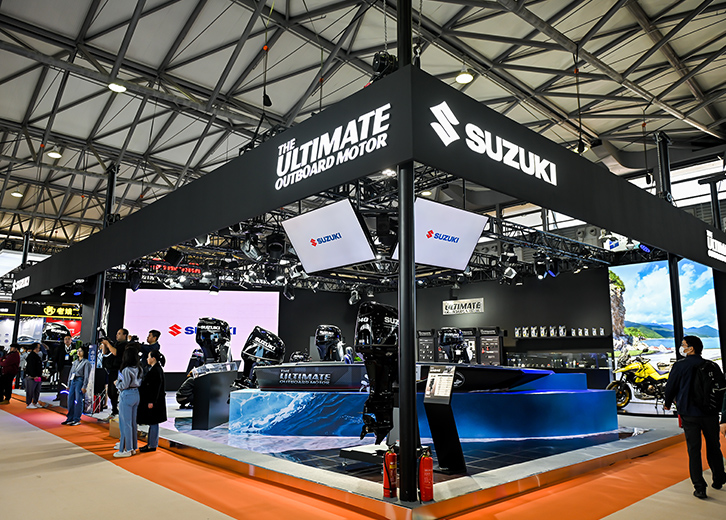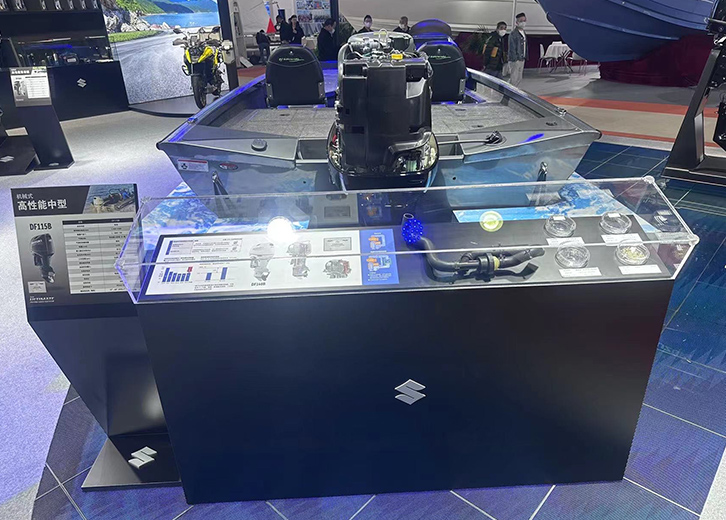 CLEAN-UP THE WORLD CAMPAIGN held in March
1. NEW ZEALAND
Suzuki New Zealand conducted the first clean-up campaign in Whanganui, where it's headquarter is based. It was conducted in collaboration with the local Multicultural Council, the Life Saving Club, the Environmental Conservation Division and the local council. Suzuki New Zealand contributed to the local community, also thanks to the power of communication by such organizations, they could make the CLEAN OCEAN PROJECT known to more people.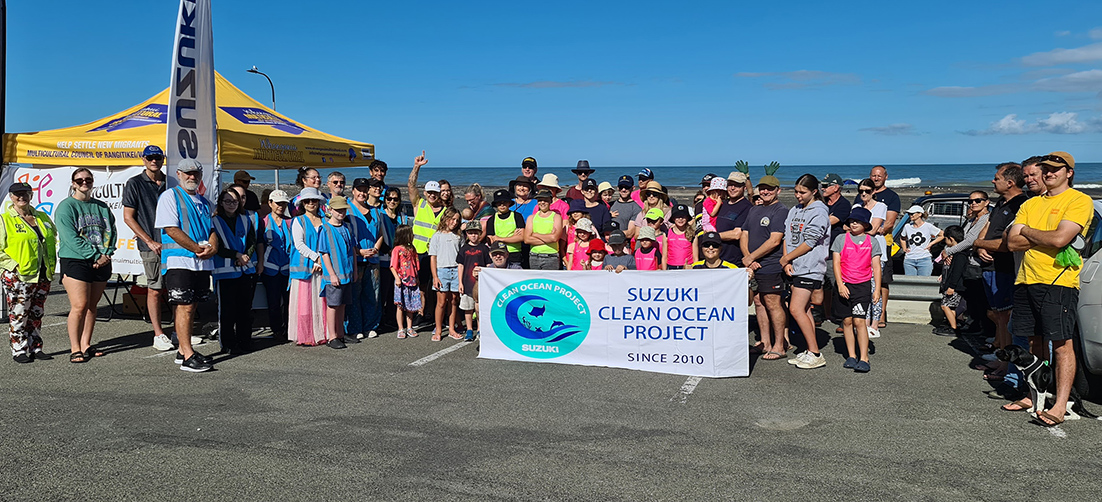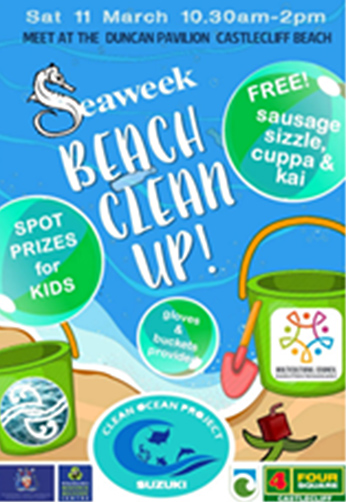 2. GABON
Ultimate Marine Gabon SARL, a Gabonese distributor, participated for the first time in CLEAN-UP THE WORLD CAMPAIGN, a part of the SUZUKI CLEAN OCEAN PROJECT, and conducted beach cleanups. Through social media and other channels, Suzuki's environmental protection initiatives, such as its microplastic collecting device, were introduced to promote activities to maintain a rich marine environment.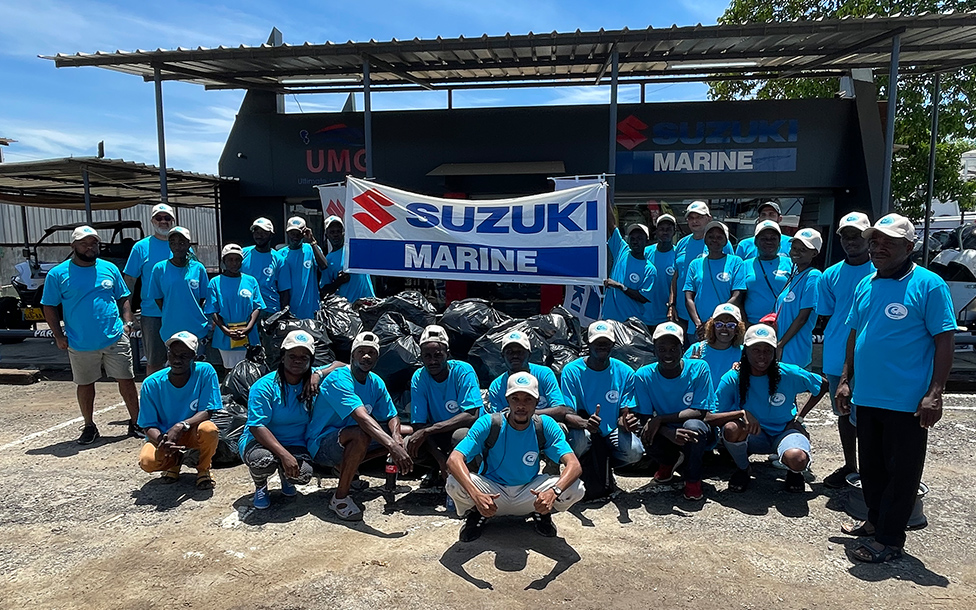 We will continue to promote the Suzuki Clean Ocean Project.