AUTOMOBILE
Suzuki Leads Market in West Africa's Tourist Gem
from Cote d'Ivoire

Cote d'Ivoire (Ivory Coast), a west African nation that has long been a magnet attracting tourists from around the world, is also a great market for Suzuki's diverse line of vehicles.
Recognized for delivering value for money, Suzuki's wide range of products known for reliability and strong durability in this tropical nation, are a hit for both business and personal users earning top market share honours in 2019. This outstanding achievement was repeated in 2020 capturing an almost 18% share of Cote D'Ivoire's vehicle market. Sporty styling and the availability of models in a range of colours invite Ivorians to think of Suzuki not only as the practical brand but also as a brand that is fun to own.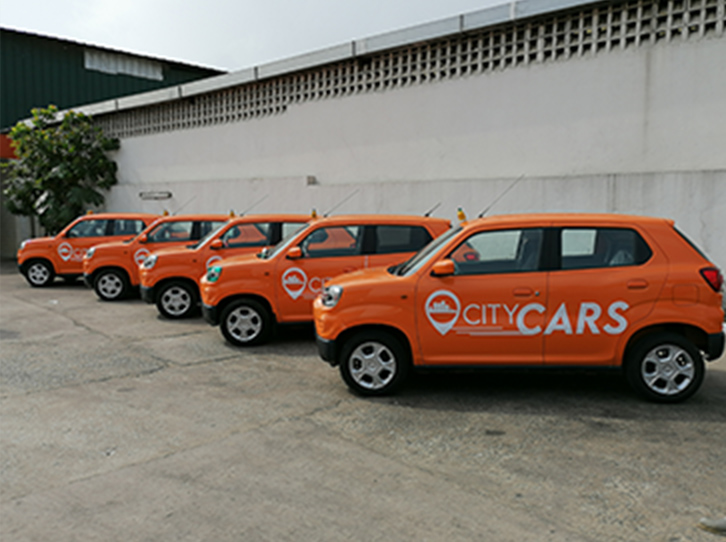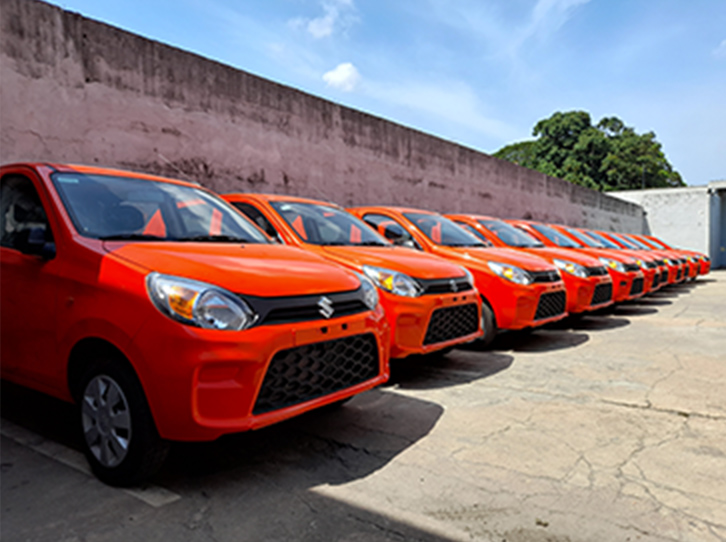 When you arrive at the international airport just outside the bustling capital of Abijian and jump into a taxi, it's very likely that taxi may be a Suzuki model, painted orange to meet the unique Ivorian requirements for taxis.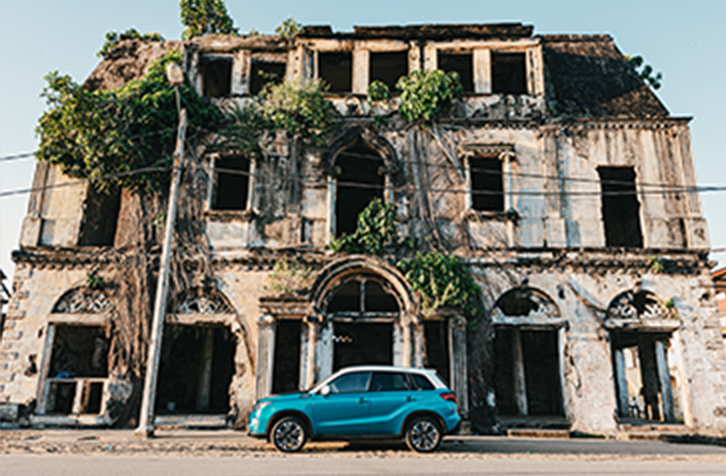 Heading out of the capital toward the coast for a weekend outing in a Vitara or Jimny, you will come to the formerly French district of Grand-Bassam, now designated as a UNESCO World Heritage Site. There you may see the famous Ganamet House, built in 1920 and long-time home of a Lebanese-Syrian merchant.

Or you might notice the concrete obelisk erected to honour Marcel Treich-Laplene, first European explorer and colonial administrator to the Ivory Coast.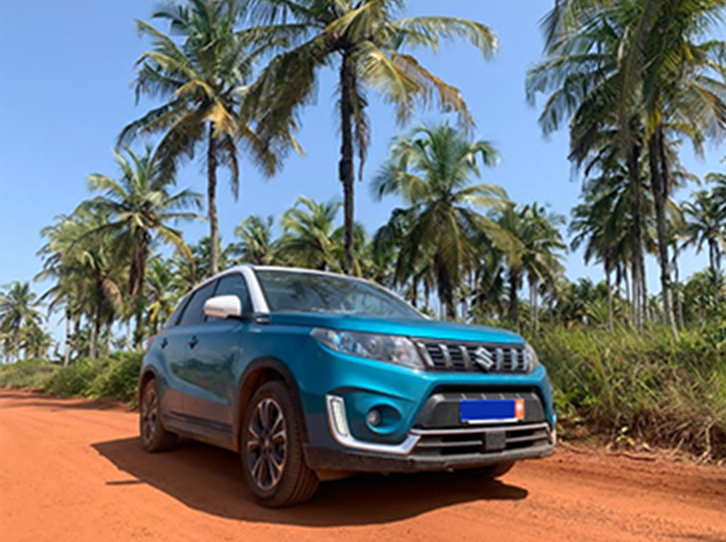 If you drive just a little bit further down the dramatic sandy beach coast line to the east of Grand-Bassam, you will soon come to the tropical beach resort of Assinie. Studded with luxurious villas, picturesque straw huts and international class hotels, the views, especially at sunset, are spectacular. Assinie, long a playground for the wealthy, is becoming a mecca for the Ivorian middle class who are also a growing customer base for Suzuki, attracted by the reliability of Suzuki's vehicles which come in a wide variety of colours.
And once back in the city, a visit to Bringerville is a must. Bringerville is known for its School of Applied Arts, often called the Combes School of Sculpture, named for a famed French artist who settled there in the 1950s.
The history is fascinating, the scenery breath-taking and you can feel right at home, exploring Cote d'Ivoire in Suzuki style.