AUTOMOBILE
Suzuki Italia Proudly Supports Italian Cycling
Italian National Team Jerseys with Suzuki Logo a Beloved Sight
from Italy

Since 2016, Suzuki Italia S.p.A. (Suzuki Italia) has been honoured to sponsor the Italian Cycling Federation and proud that Italy's national cycling team wears Suzuki's signature blue coloured jerseys with the Suzuki logo.Competitive cycling is a test of willpower and tenacity to overcome limits and reach ambitious goals. The commitment of the cyclists to perform at their best is echoed by the spirit of dedication of Suzuki's designers and engineers in Hamamatsu where Suzuki was born over a century ago. Whether on the race course or in the market, this focus on excellence allows Suzuki to offer the most technologically advanced and efficient products to excel in competitive racing or to improve the lives of customers around the world.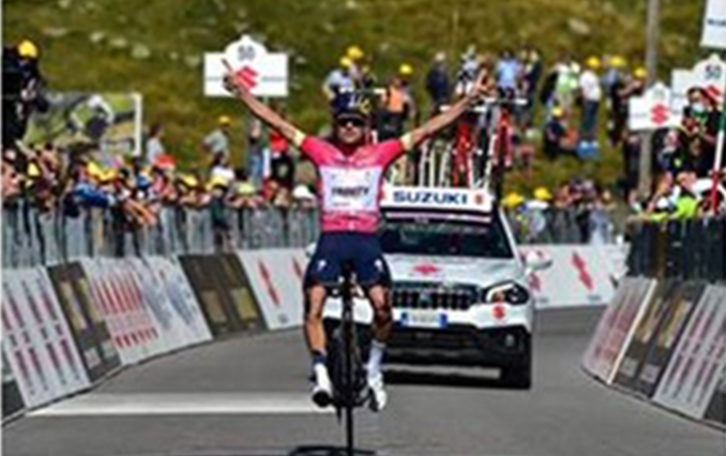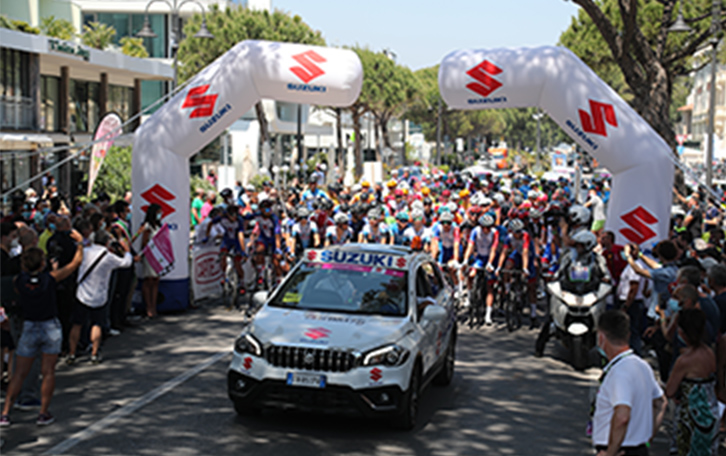 Suzuki enthusiastically participates in and continuously supports cycling competitions around Italy. In 2021, for well-known competitions including Tour of the Alps, Giro d'italia U23, Campionati Italiani, and Giro di Sardegna, Suzuki Italia provided cars which meet the high green standards to transport technicians and cyclists for the Italian Cycling Federation. On 10 July, Suzuki Italia organised SUZUKI BIKE DAY, a celebration of cycling held in Carpegna, in east central Italy. It was a special day for cycling enthusiasts to get together with other riders and to meet celebrated Italian athletes. Participants from the general public, young and old, rode a dramatic route up and down Monte Carpegna, a scenic climb with steep gradients.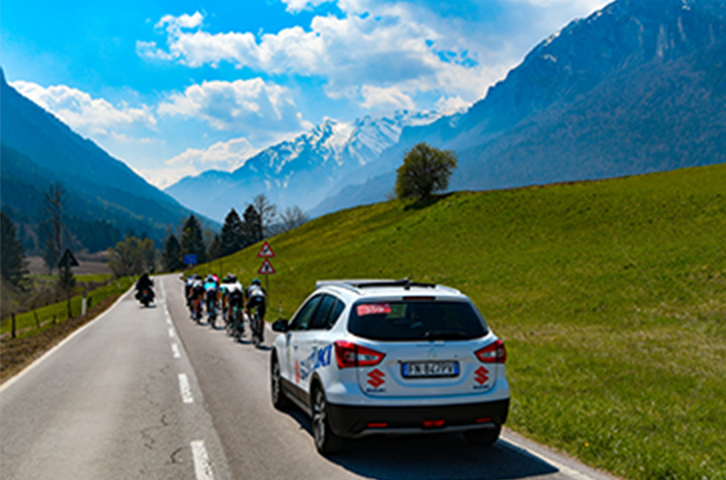 For Suzuki Italia, the world of sport, and particularly cycling, is an opportunity to bring value to society. For fans there is the joy of sharing excitement and camaraderie with others in the great outdoors. Riders hone their strength and skill and learn respect for their competitors. And for events like SUZUKI BIKE DAY, proceeds are given to help promote safety on the road for all. By sharing the values of competitive cycling, Suzuki's success in branding is also contributing to society.