AUTOMOBILE
Suzuki Carry for Diverse Tastes and Tasks
from Thailand

Thailand is located at the centre of the Southeast Asian region and Suzuki Motor (Thailand) Co., Ltd. (SMT) is right in the middle of this dynamic market. Historically, pick-up trucks have been seen as almost a national vehicle and have been given preferential tax treatment. So even with the effort to promote sales of passenger cars including the eco-car program, mid-size pick-up trucks still account for 40% of all new vehicle sales. Trucks now are commonly used not only to carry freight, but also as a platform for a wide variety of businesses. A new local business culture has emerged which re-outfits truck beds in creative ways for a multitude of commercial uses.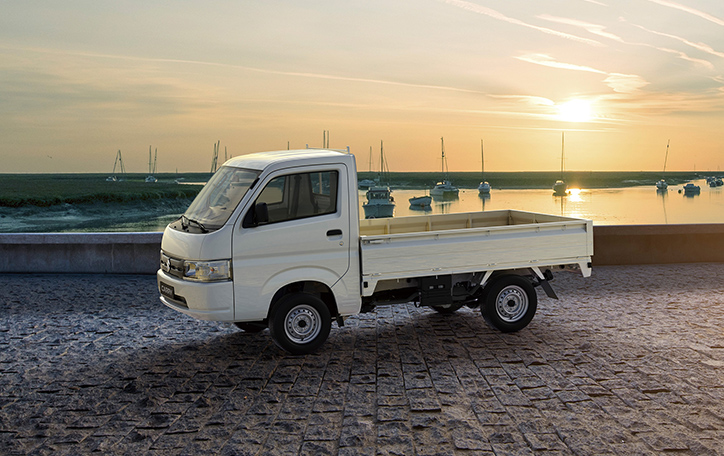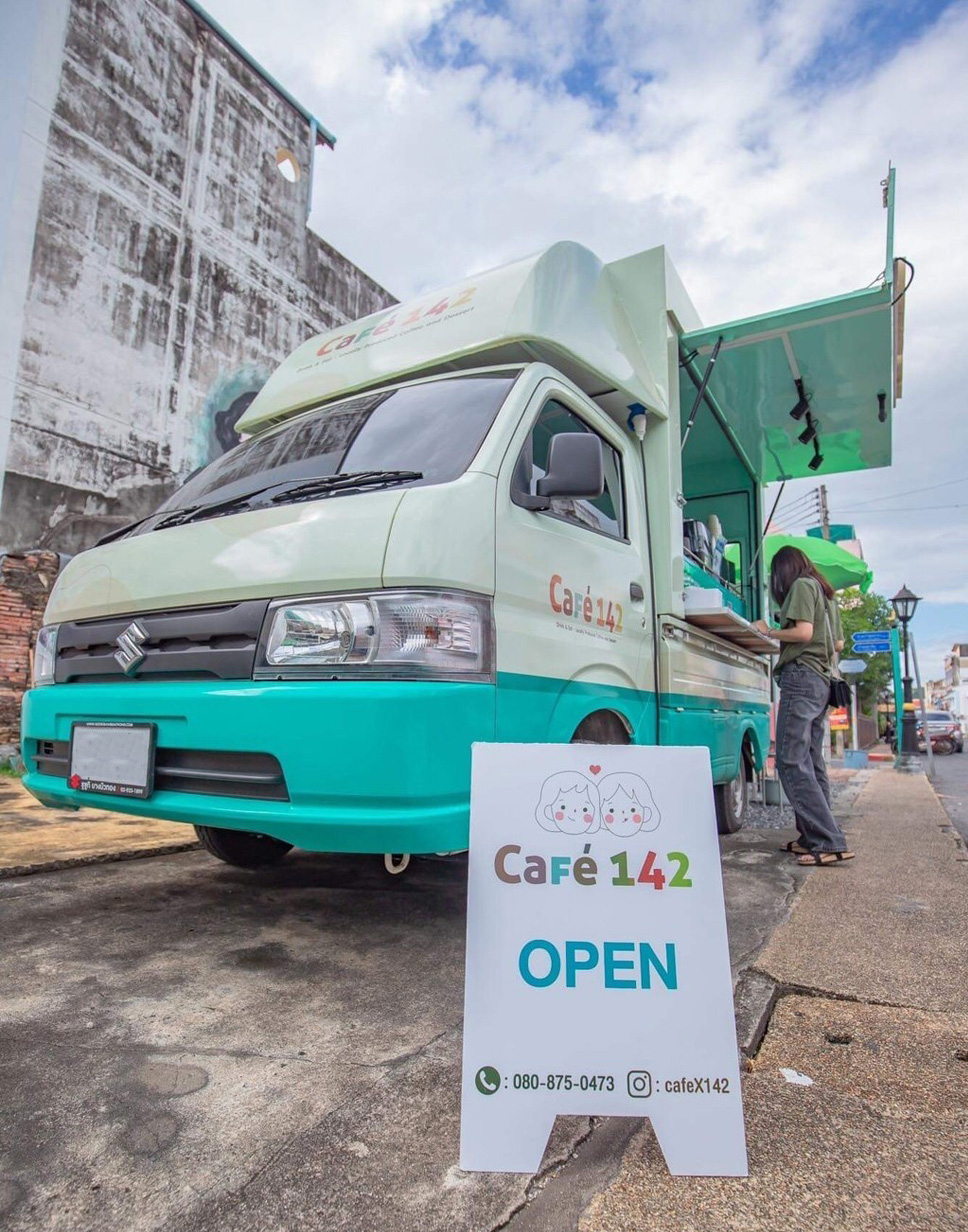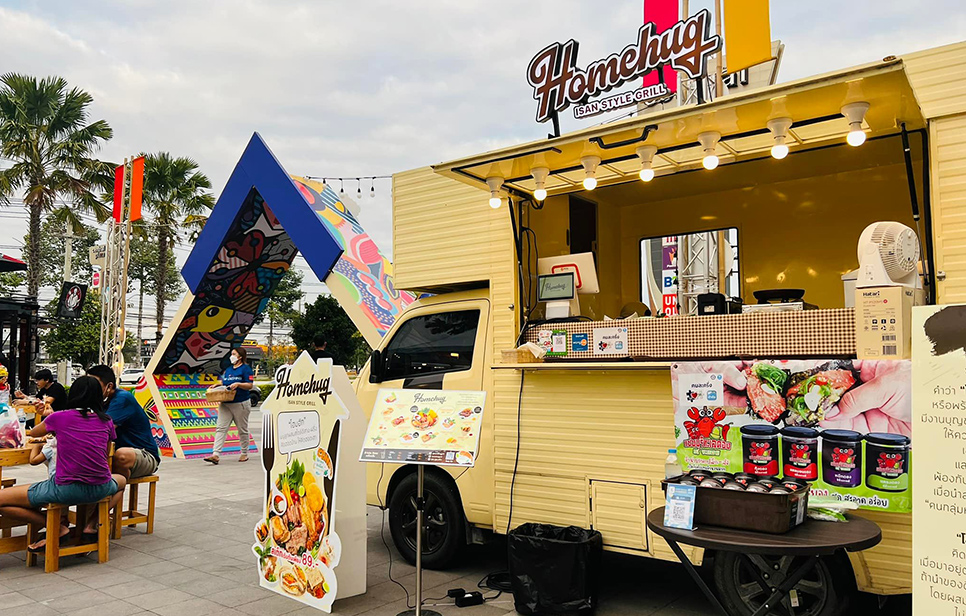 SMT is taking advantage of this vibrant market by importing and selling Carry manufactured in Indonesia. Carry is easy to handle with its small size while its cab-over design makes it more manoeuvrable. With these highly acclaimed advantages, Carry has created a unique market position, separate from mid-size pick-ups. Given the popularity of food stalls and eating out, Carry has proved to be an excellent platform for starting up street vending businesses. With the country divided into several distinct areas, the types of food eaten vary from region to region. From the typical spicy food to mild food in the Northern area, to seafood in the South facing the sea and various fruits grown in Thailand, many types of food are served by the Carry food trucks. In Thai urban life you can easily see that Carry, with a customised truck bed, has become an essential partner for living and working in the city. And Carry is not only used as a food truck but can also be found as a mobile barbershop or boutique.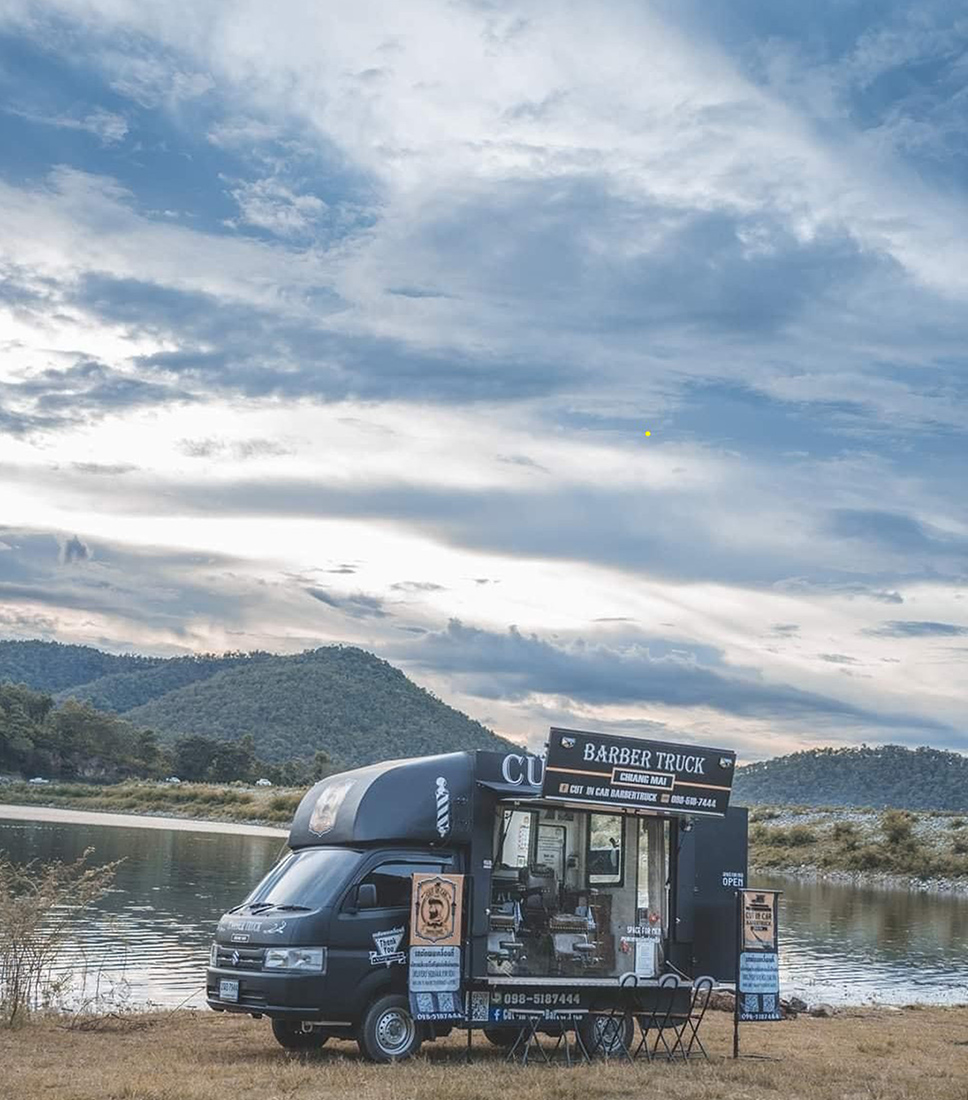 In addition, SMT has also collaborated with medical institutions and universities to supply Carry for mobile PCR testing facilities and currently about 20 Carry trucks are in active service for hospitals and government agencies. Carry's compact body and short turning radius are highly evaluated for use on local narrow roads. In Thailand, whether in the city or the country you will find a Carry hard at work in diverse ways.