AUTOMOBILE
Raid Jimny Shows Off-Road Excitement in Desert Sand Dunes
from Tunisia

Held from 23rd to 27th February 2023, Raid Jimny was an adrenaline-packed, off-road adventure for Suzuki Jimny owners to challenge Tunisia's strikingly beautiful and seemingly infinite sand dunes. Organised by Mars Mobility Off Road Academy with Suzuki's Tunisian distributor, CAR PRO, 34 participants gathered on the first day of the 5-day long raid in Tunis, the capital city. There they got information on the route of the raid, reviewed important safety tips and prepared their Jimnys for the tough days ahead. On the second day, the group headed out early for the trip to Camp Mars, over 600 kilometres south, to spend the night before venturing into the wilderness of the Tunisian desert.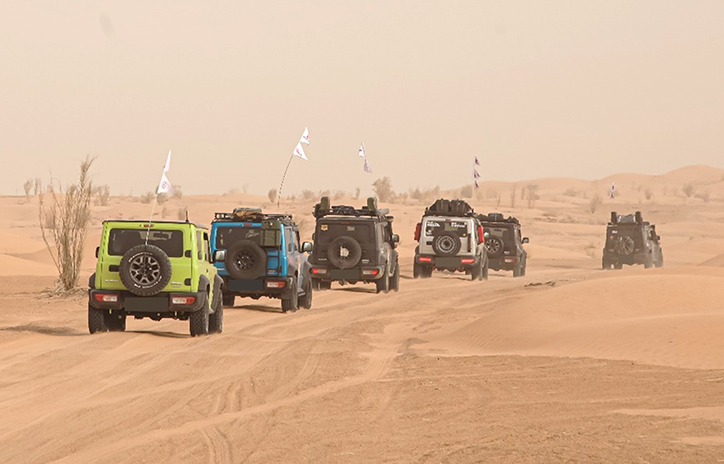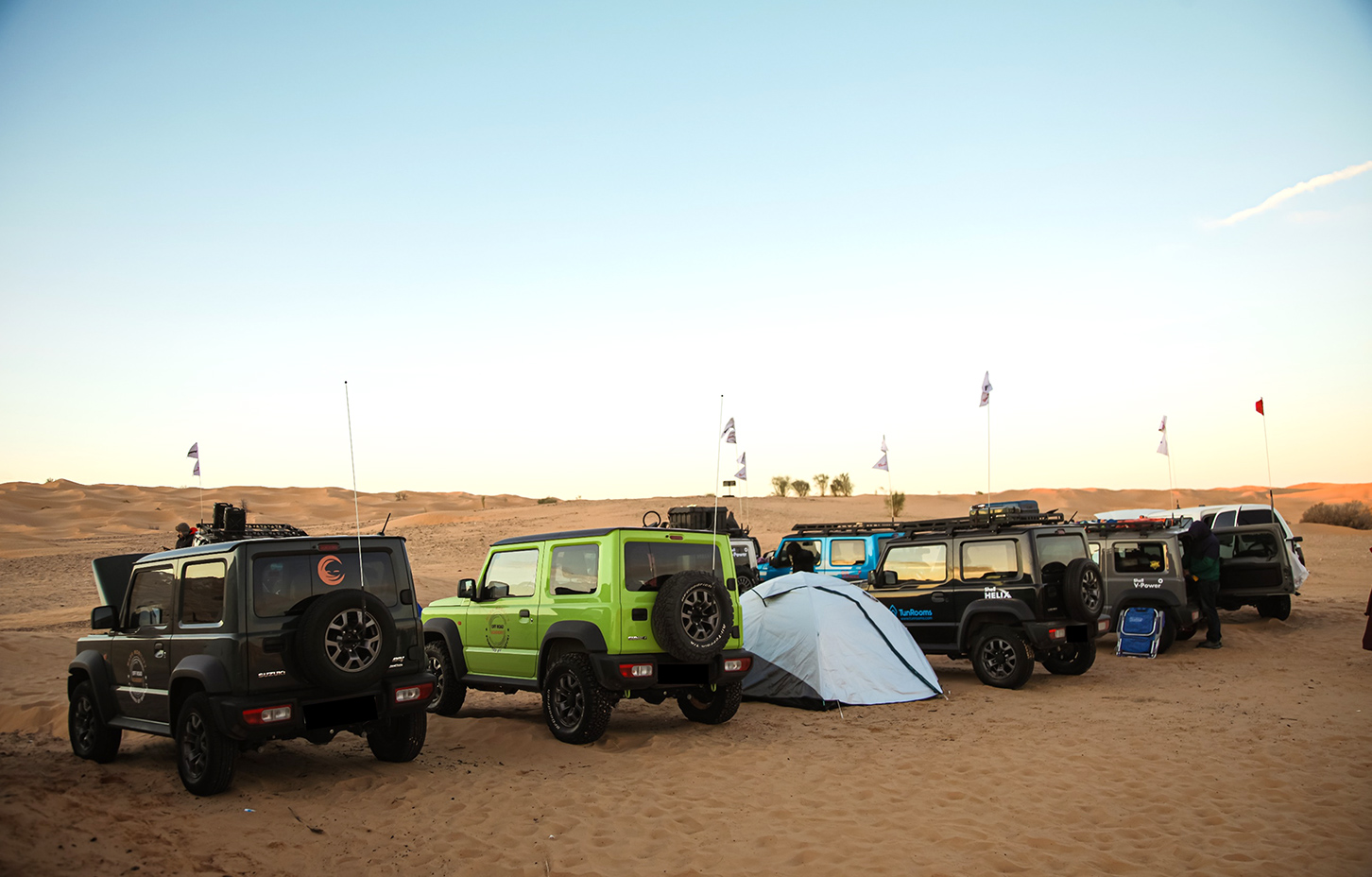 On the third day, two groups with five Jimny participants each, along with the Academy's Jimny local support vehicles, set off for Lahwidhat, an internationally known off-road destination, an oasis with many large dunes 60 kilometres from Camp Mars. Rough weather and a sandstorm made the going difficult, but the Jimny is built to handle these conditions and the group arrived in time to set up their tents for the night. Under the guidance of their instructor Mr. Riadh Mnif, a former rally driver and owner of the Academy, participants spent the next day navigating large dunes where the drivers successfully put their training for operating under stress to the test. Then on the final day, all headed back to Tunis sharing the excitement of Raid Jimny on the drive back.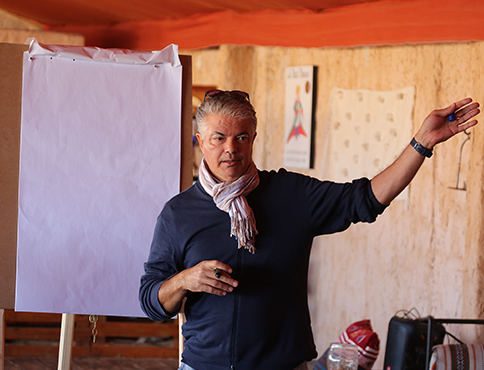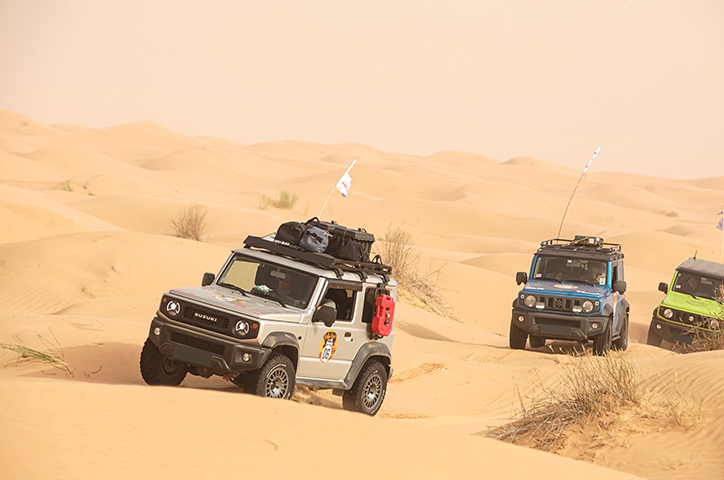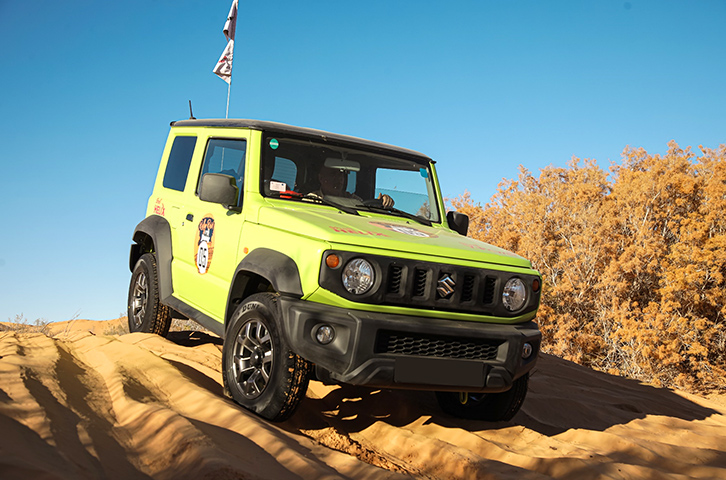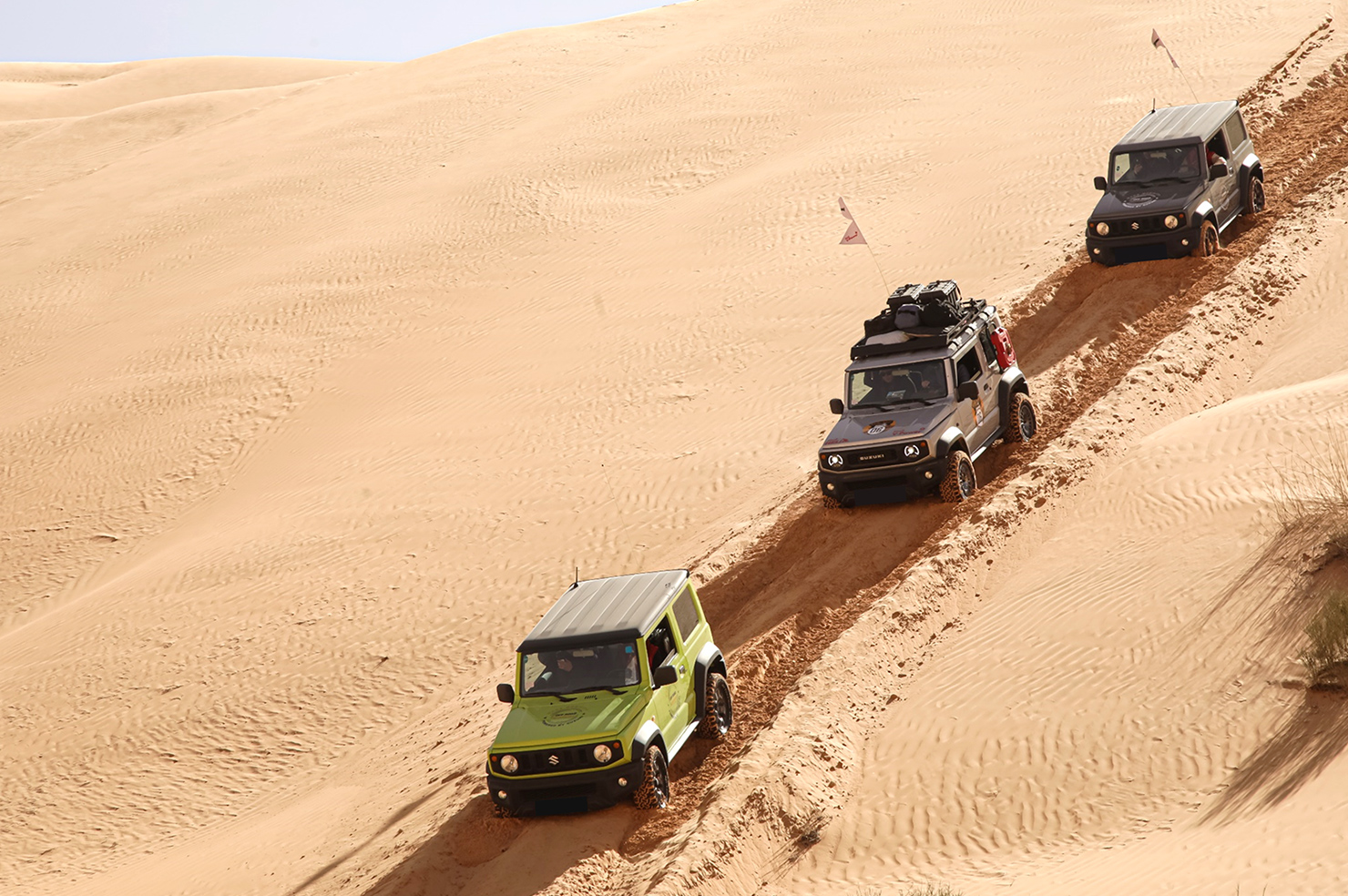 Suzuki Tunisia believes that the Jimny is the perfect flagship model for this type of challenging off-road driving, and through such events they want to show the customers the wonderful experiences they can have with a Jimny. Last October, some of the Jimny drivers had taken advantage of introductory off-road driving courses offered by the Academy. And now that they have experienced the real spirit of adventure by joining the more advanced and challenging Raid Jimny, it is expected that the event will grow in the coming years and may attract participants from Europe, and elsewhere in North Africa. With a Jimny that's fun to drive and gives access to inaccessible yet beautiful places, Raid Jimny is already a winner.
The YouTube video shot on the launch of the first off-road driving academy in the Tunisian desert is also available to watch from the link below.
YouTube link: https://www.youtube.com/watch?v=oCfNOAhCrdk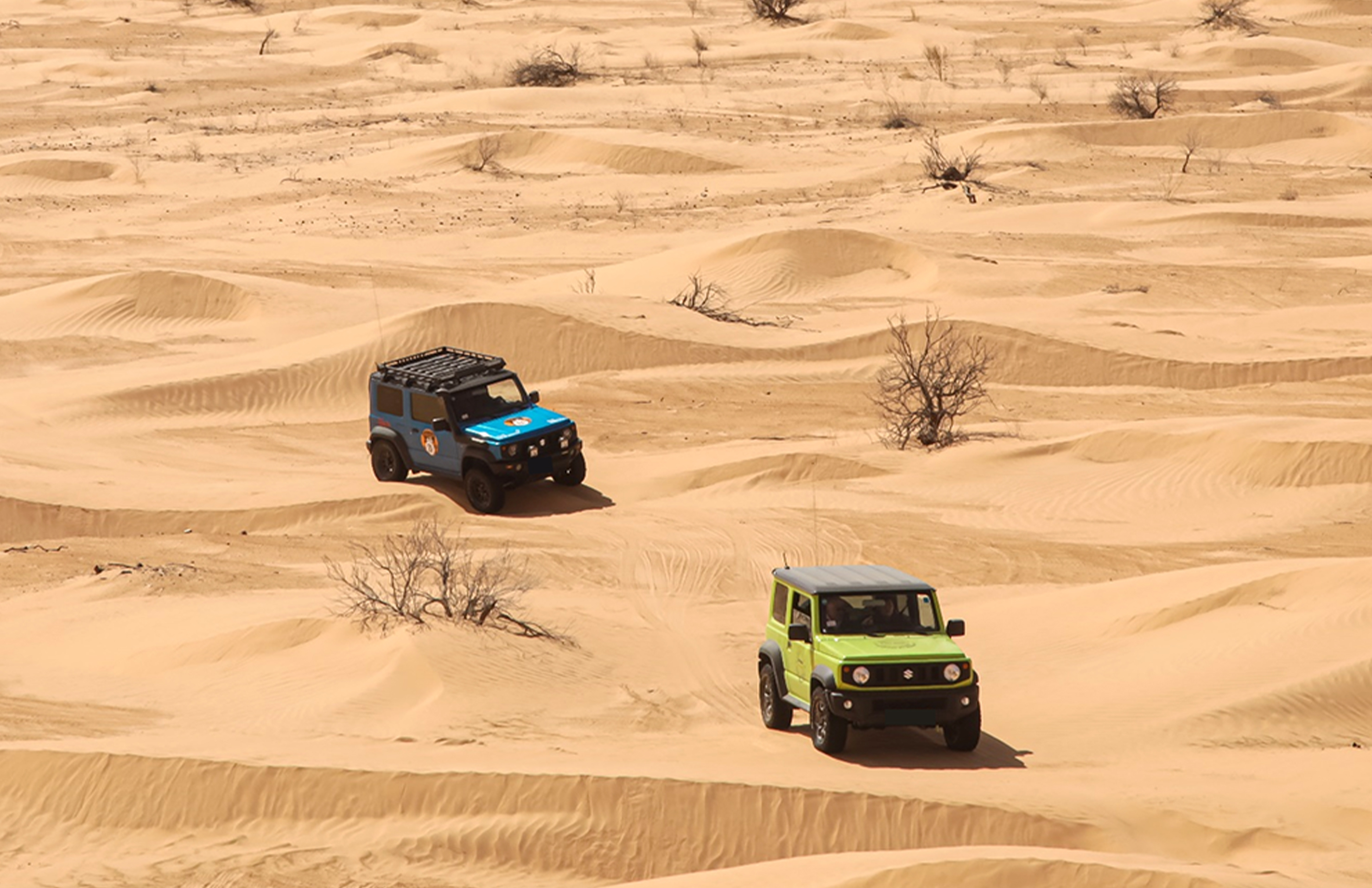 Note: To ensure the protection of personal information, the license plates of all the vehicles shown in the above images have been concealed.