AUTOMOBILE
Promoting the Country's Beauty and Arts with Suzuki Cars
from Dominican Republic

Santo Domingo Motors with its Suzuki brand held an art contest this spring called "Paint Your Favourite Corner of the Dominican Republic" to celebrate the beauty of the country as well as to encourage the locals to show their talent. Participants created one-of-a-kind wall murals to show the sights they are most excited about in this dramatic Caribbean tourists' paradise. Whether a beach, a river, a mountain, a monument or scenes from the Dominican Republic's rich history and culture, artists had a wonderful and colourful source of inspiration. The concept was to use digital or traditional painting techniques and show one or more of Suzuki's models, and how it fits into a particular scenic corner of the nation.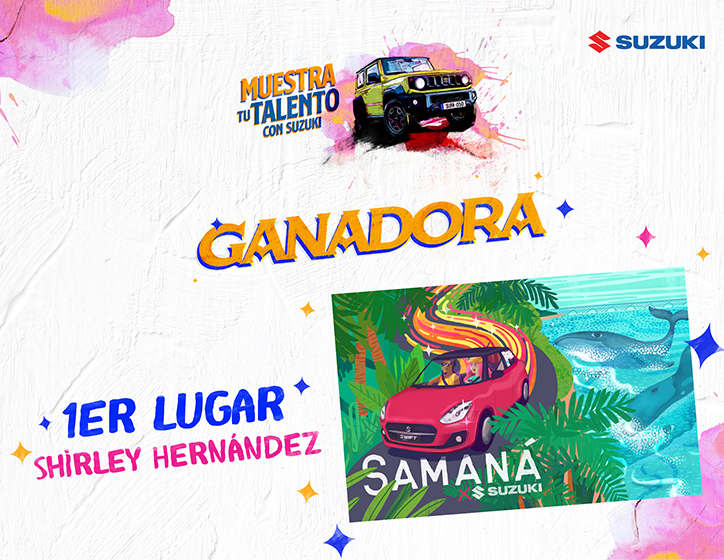 When judging the submissions, the panel of prominent local artists, Julián Amado, Freddy Montero, and Luisito Nazario, looked for Creativity, Originality and most importantly, Quality of elaboration. On 8th April the winner, Shirley Hernández, was announced. In bright colours, her mural depicted a Suzuki Swift at the popular tourist spot, Samana, famous for its beautiful beaches and the humpback whales that come back to the spot each year to give birth to their young.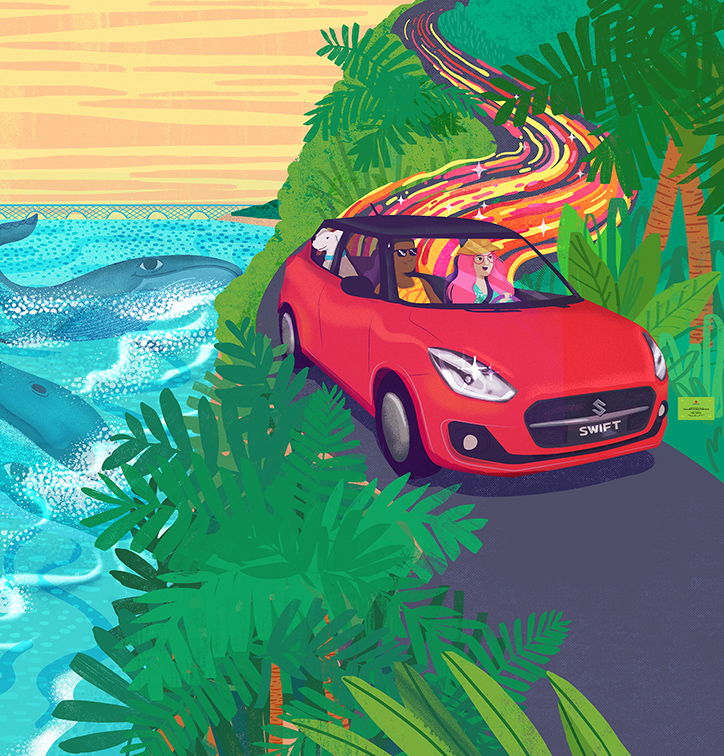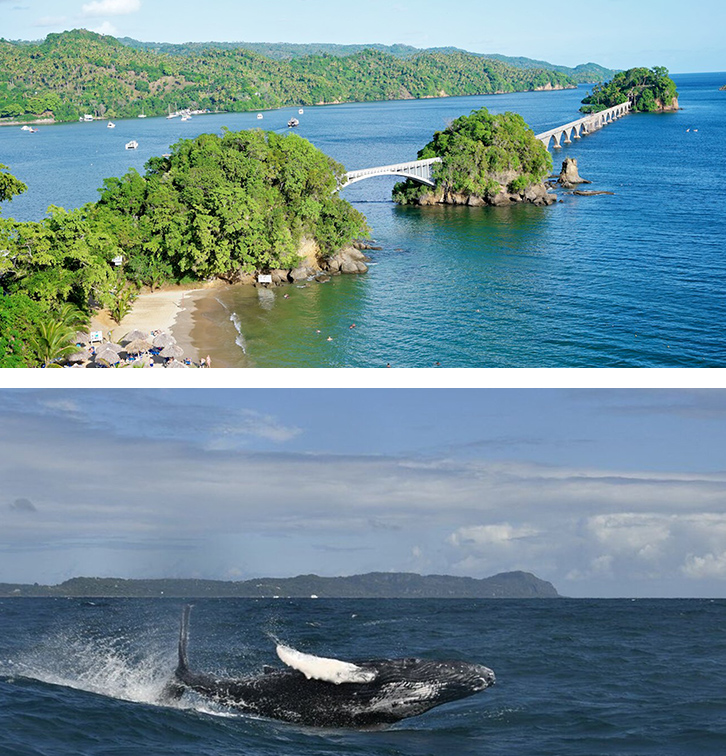 Now, with the winning work painted on the wall of the new Suzuki showroom, it is the only showroom in the country that has such a dramatic artistic display. The scene from the Dominican seaside has caught the eye of everyone passing by on the street and more people than ever before have come into the showroom to see the mural and look at the Suzuki cars on display.
How much fun it would be to get in a playful Swift and explore the exciting roads with fantastic scenery! Dominican beauty and Suzuki charm; a great combination! Santo Domingo Motors with its Suzuki brand is proud to be able to support local artistic talent and encourage tourism in the Dominican Republic.