AUTOMOBILE
Off-Road Jimny Fun for All
from Australia

Suzuki Jimny lovers gathered at Janowen Hills 4WD Park in the hills west of Brisbane for a weekend of fun with their families and their beloved Jimnys. Hosted by North Brisbane Suzuki (NBS) 4x4 Club and supported by Suzuki distributor for Queensland, Australia, Suzuki Auto Co., the event took place 15 to 17 October, and brought together approximately 50 fans and about 30 Jimnys of all types and generations. The NBS 4x4 Club is the largest Suzuki 4WD club in Queensland and this event was the fourth time the club had hosted such a gathering.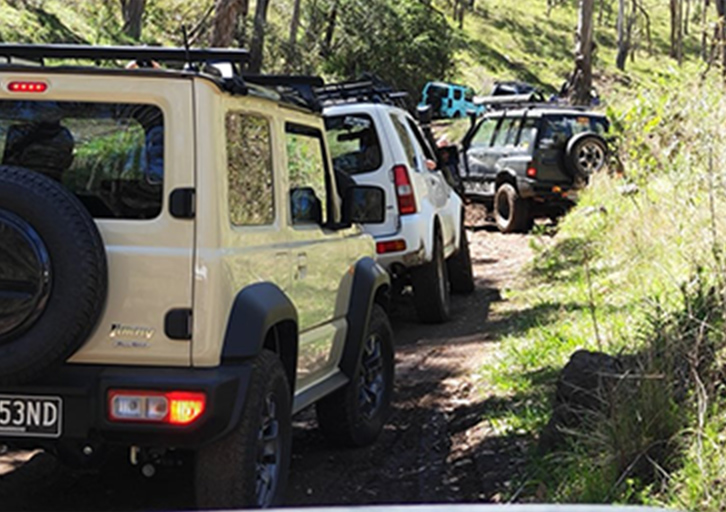 From the earliest first generation LJ50 two stroke showing off almost 50 years of demanding road work, to the latest JB Jimny and immaculate new Jimnys with customised paint jobs, everyone had the pleasure to see Suzuki's four-wheel drive history in action. Owners ranged from nervous novices testing newly learned skills on moderate bush tracks, to seasoned veteran drivers challenging totally washed out hill climbs. There were challenges for all levels, and guidance and assistance from the club's team of expert driving instructors to make sure the fun was also a skill-building experience.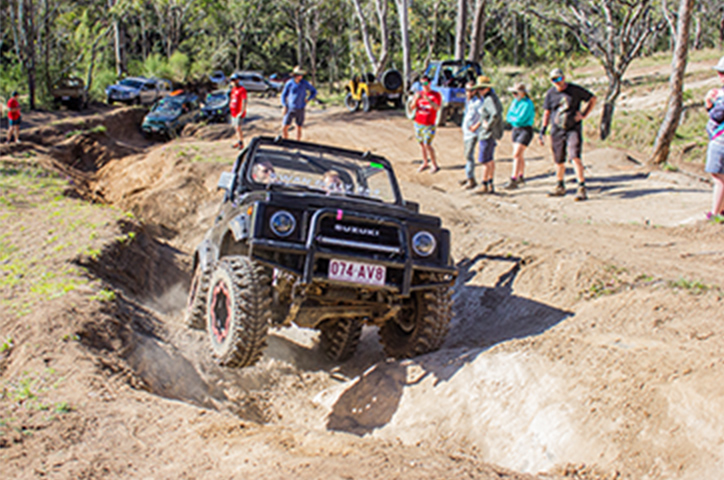 Whether they were drivers challenging the most difficult tracks at Janowen Hills or casual spectators watching generations of Suzuki 4WD vehicles twist, turn and roll confidently through topsy-turvy tracks where driving appears impossible, the 2021 NBS Suzuki Social was an epic weekend for all. From antique Jimnys to the latest one, the event proved the durability, reliability and outstanding capability of Suzuki's world class 4WD technology, generation after generation. At many places and for many occasions these traits enable Suzuki drivers to access the most hard to reach locations in countries around the world, places where only a Jimny can go. Fans in Queensland got a hands-on experience of Jimny's true toughness and remarkable design heritage. Most of all, NBS Suzuki Social was a fantastic chance to be off the beaten track with family and friends.