AUTOMOBILE
Jimny Goes Where Others Find Impassable:
Serving Science and Saving the Stranded
from Spain

Around the world people have been choosing Suzuki's small and lightweight Jimny, an authentic off-roader, to access terrain other off-roaders fear to challenge. In Spain, SUZUKI MOTOR IBERICA S. A. U. (SUZUKI IBERICA) reported two cases where using a Jimny met unusual challenges, one helping explore poorly accessible archaeological sites, another rescuing victims of extreme weather events. Now people in Spain are quickly learning to appreciate this tough, agile and compact off-roader with reliable 4x4 performance.
Since the early 1990s scientists have been discovering human remains in Spain dated at more than 900,000 years old. Specimens at Sima de los Huesos or Pit of Bones in Sierra de Atapuerca were judged to be a new hominid species and in 2000 the site was designated as a UNESCO World Heritage site. But getting to the remote archaeological digging sites was difficult. The rough roads presented a challenge best met by the rugged Jimny which can overcome muddy pits, conquer rocky terrain and with its small body squeeze through very narrow passages. SUZUKI IBERICA provided the research teams, which comprise 300 specialists from 22 different countries, with two Jimny vehicles to get to these sites, and bring press representatives to the Sima de los Huesos dig and other locations where other exciting discoveries are being made. Jimny is playing its part in helping human beings explore their ancient origins.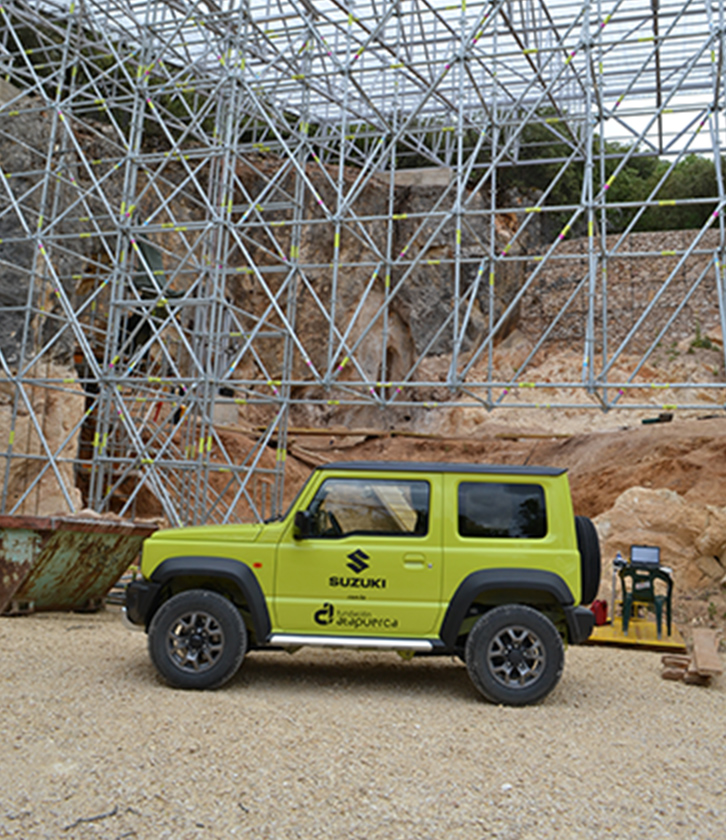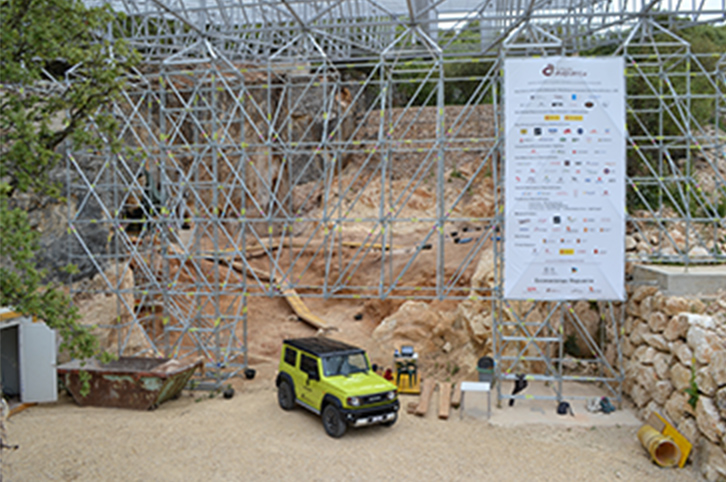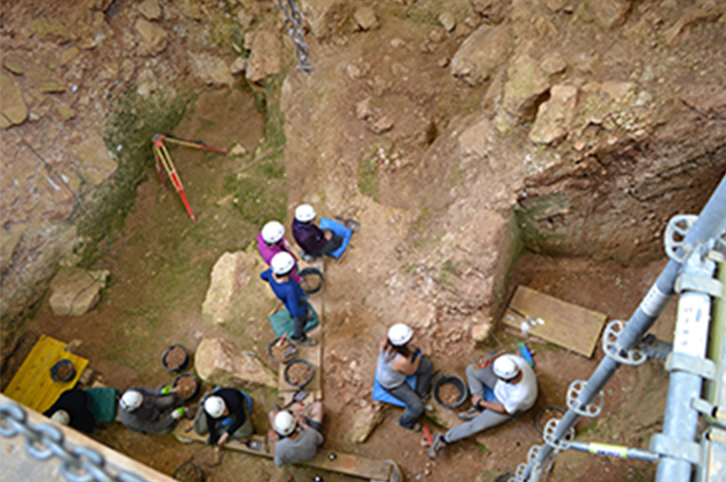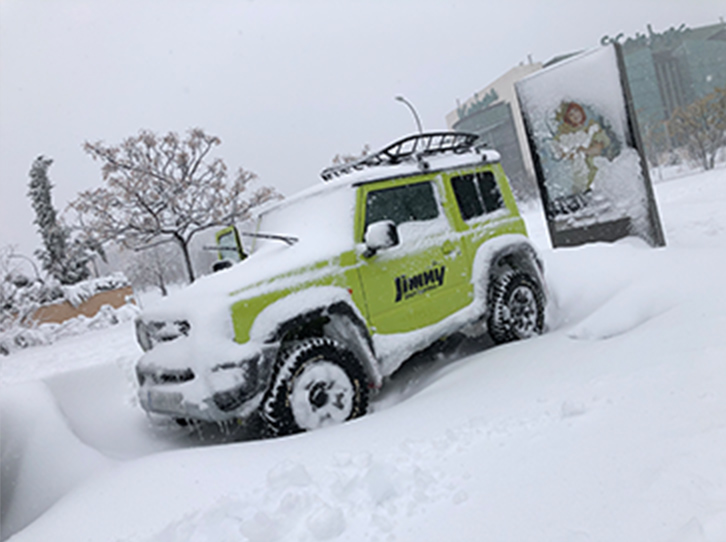 Jimny also was able to provide rescue services under highly unusual weather conditions that would have proven impossible for other vehicles. Just as the new year was getting underway, on January 6, 2021, Madrid was buried under more than a metre of snow by the storm "Filomena". When the severity of the situation became clear, SUZUKI IBERICA drew up and implemented a plan to get water, food and emergency supplies to drivers stranded by the deep snow, making full use of the Jimny's 4x4 capability.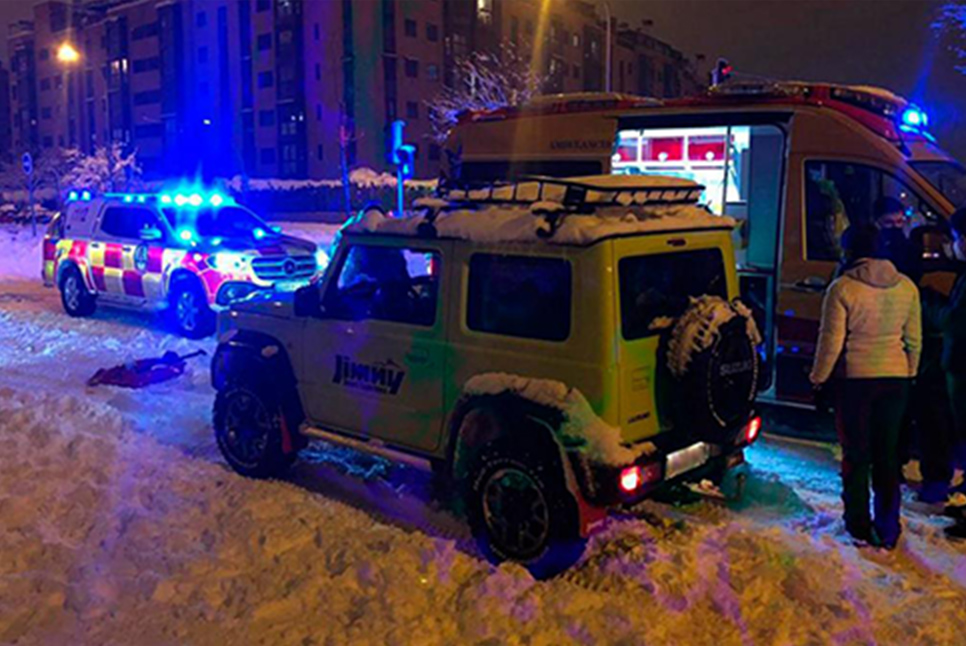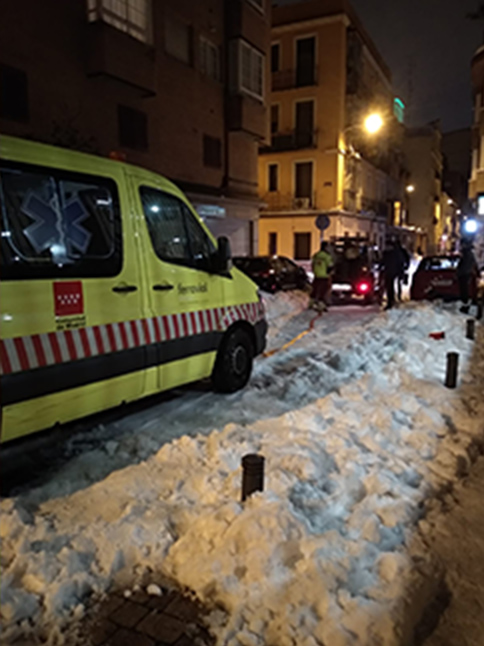 Jimnys also were brought in to help transfer emergency patients to hospitals and those who had no way of transportation in deep snow. A mother and her new born daughter, Maria, were released from the hospital but had no way to get home with her husband and two other children. SUZUKI IBERICA provided a ride to her home, and presented gifts to baby Maria, who may well become "the Suzuki girl" in the future.