25 April 2019
Suzuki Reveals All-new Carry in Indonesia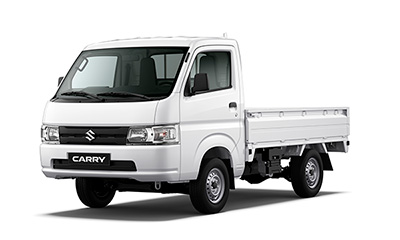 Suzuki revealed a global truck, the all-new Carry in Indonesia.
In 1976, Suzuki started export of the Carry from Japan, and started production in Indonesia in the same year. Since then, the Carry has been acclaimed for its ease-of-use and durability. It has supported working people in various industries including agriculture, fisheries, construction and delivery in 145 countries and regions around the world with cumulative sales of over two million units*.
*Based on Suzuki research as of February 2019. Does not include mini-segment trucks sold in Japan.
The all-new Carry delivers what all truck customers today expect; cargo capacity, toughness, comfort and performance. The large-sized cargo has an ample maximum loading weight. In addition, the low deck height and access from three sides makes loading and unloading easier. Rough road capability with heavy duty-suspension and protection against rust and corrosion make the new Carry a trusted partner for working in harsh conditions. The interior of the new Carry offers comfort and convenience for passengers, including a wide cabin, ample legroom and plenty of storage compartments. The new 1.5-litre petrol engine delivers high power and high fuel efficiency to haul heavy loads while saving fuel cost.
Small truck has approximately 10% share in the Indonesian automobile market in FY2018, and for Suzuki in Indonesia, small truck accounts for nearly half of its sales. Suzuki will launch the new Carry in Indonesia in April, and export it to nearly 100 countries and regions from Indonesia.
<Main overview of the all-new Carry>