31 October 2018
Suzuki Jimny Wins 2018 Good Design Gold Award in Japan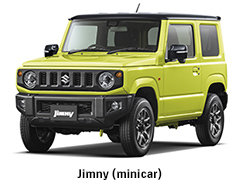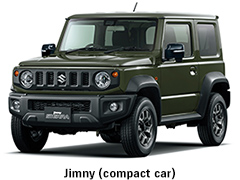 Suzuki Motor Corporation's all-new Jimny 4WD minicar and compact car have won the 2018 Good Design Gold Award (Minister of Economy, Trade and Industry Award) of the 2018 Good Design Award* (hosted by the Japan Institute of Design Promotion) in Japan. Good Design Gold Award is one of the special awards, and is chosen from among those selected as Good Design Best 100 that presents particularly outstanding designs. This is the first time for Suzuki to win the Good Design Gold Award.
Launched for the first time in 20 years in July 2018 in Japan, the all-new Jimny pursued simplistic beauty that devotes to functionality under the design concept of "tool for professionals". Its square body, which lets the driver understand the vehicle's posture and situation, contributes to its off-road drivability, as well as realises highly practical car that devotes to functionality including loading performance, manoeuvrability, and even its interior and exterior colours.
Suzuki will continue pursuing excellent design and make efforts in making value-packed products that excite customers.
<Comment from the jury>
"In the global automobile market packed with many products, the Jimny has achieved an unchallengeable, distinctive position. It has also undertaken an ideal re-design in its model-change process, evolving by pursuing the functions sought in a "tool", which we value highly. Especially in its latest model-change, sophisticated design is realised while keeping the good points of its previous models."
*The Good Design Award was founded in 1957 as the Good Design Product Selection System (or G Mark System), by the Ministry of International Trade and Industry (the current Ministry of Economy, Trade and Industry). It is the only system in Japan to comprehensively evaluate and recommend design.