20 September 2017
Suzuki DF350A outboard wins Innovation Award at 2017 IBEX Show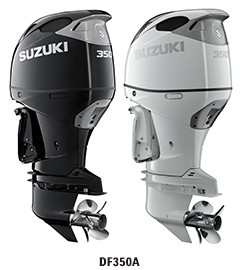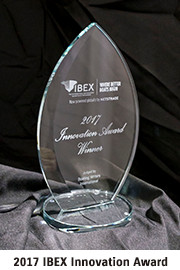 Suzuki Motor Corporation's new flagship 350-horsepower four-stroke outboard motor DF350A has received the National Marine Manufacturers Association's (NMMA) 2017 IBEX Innovation Award for outboard motors at the International Boat Builder's Exhibition & Conference (IBEX), which is being held in Tampa Florida, USA from 19 to 21 September, 2017.
IBEX Innovation Awards are the best awards in the marine technology, which are given to those new products in the marine industry that demonstrate distinctive technological innovations and deliver practical, cost-efficient, and outstanding consumer benefits.
Following are the superior features of the award-winning DF350A:
- High running performance and directional stability thanks to Suzuki Dual Prop System, the first contra-rotating propellers adopted on Suzuki outboards.
- New 4,390cm3 four-stroke V6 engine boasts high output while being compact in size, thanks to Suzuki's unique Direct Intake System and Suzuki Dual Louver System, which efficiently take in outside air into the engine.
This is the eighth Innovation Award won by Suzuki four-stroke outboards, the largest number of awards in the engine category of this industry, which accredits our sophisticated technology.
Mainly installed on large fishing boats and cruisers, DF350A has been launched in the USA from July, and in Japan from September. Subsequently, it will be sold worldwide including Europe.