25 May 2017
Suzuki Receives the 2017 Invention Award from
Japan Institute of Invention and Innovation

- "Design of a New-Genre Vehicle which Represents a Fusion of Miniwagon and SUV" -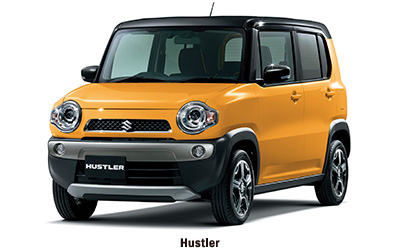 Suzuki Motor Corporation has received the 2017 Invention Award from Japan Institute of Invention and Innovation for the design of Hustler minicar "Design of a New-Genre Vehicle which Represents a Fusion of Miniwagon and SUV". This is the third award, and the first time in 20 years for Suzuki to receive the award.
Commenting on the reason for the award, Japan Institute of Invention and Innovation said "The design of the Hustler minicar launched in 2014 is widely used in general public and largely contributing to the enhancement of lifestyle culture. Plus, its structural elements including shape and function are extremely remarkable, forming a new current in design."
Hustler was launched in 2014 as a new-genre minicar with development concept of "Active lifestyle-focused minicar crossover". Since its launch, the sales of the Hustler have accumulated to approximately 320,000 units (as of April 2017), earning appraisal such as for its distinctive design filled with full of SUV tastes.