13 April 2017
Suzuki Automobile Global Facebook Page is Now Live!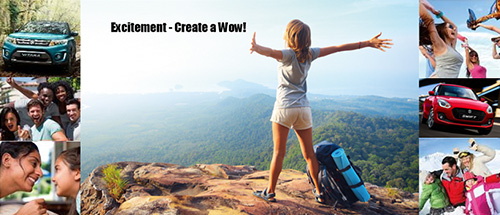 Suzuki has launched a Facebook page fully dedicated to Suzuki Automobile for global market. This page centres on activities and stories related to the Suzuki automobile around the globe.
The main scopes of the Facebook page are as follows;
1. Sharing the postings of Suzuki distributors' Facebook pages
Suzuki automobiles are sold in 125 countries/regions*. Out of this extensive network, interesting and appealing postings are selected and widely shared on our page. * As of 31st March, 2016.
2. Spreading stories related to Suzuki brand
Suzuki also introduces our fans to topics concerning our brand, history and much more.
Please search us with "Suzuki Automobile Global" or find us at
https://www.facebook.com/SuzukiGlobalOfficial/.
And please "Like!" us, in order to discover more of Suzuki!