13 March 2017
Suzuki IGNIS is announced as the TOP 3 finalist for 2017 World Urban Car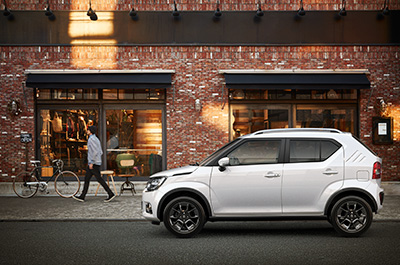 Suzuki's new compact crossover Ignis has made it to the final three cars in the Urban Car category of the prestigious 2017 World Car Awards.
The urban car category is newly introduced this year and to be qualified for this category, vehicles have to be less than 4-metres long, suitable in design for everyday use in an urban environment and also on sale across two continents by the deadline of Spring 2017.
Suzuki Ignis was first launched in the Japanese market in February 2016, and later introduced into other markets including Europe and India. Since its launch, Ignis has been highly acclaimed for its stylish exterior design, excellent visibility and a spacious cabin by a range of customers.
The overall winner will be voted by 75 influential automotive journalists from 24 different countries around the world, and declared at the upcoming New York International Auto Show on April 13th.