6 March 2017
Suzuki Announces the Winners of ALLGRIP Global Video Competition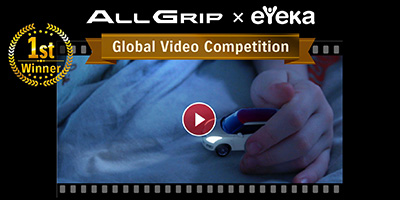 Suzuki has today announced three winning videos of ALLGRIP global video competition ran on the creative crowdsourcing platform "eYeka". They are now used for the online media campaign across the world to promote our 4WD technology, "ALLGRIP".
In order to grab attention and interest of customers who are not familiar with car mechanism, Suzuki has decided to leverage unique videos generated by talented creatives from eYeka, the global community of more than 374,000 creatives around the world.
The challenge of this competition was to create unique and witty video that shows the emotional impact of driving a Suzuki ALLGRIP car. Top 3 winning videos deliver its impact in humorous, surprising and engaging way. They have been chosen out of 43 entries from 20 countries.
The 1st prize winner is "Grip What Matters" created by Arthurchays (France). The video communicates the 4WD capability which can go beyond various roads as well as the peace of mind that Suzuki ALLGRIP technology can provide. The heart-warming ending scene is remarkably impressive.
Junya Kumataki, Department General Manager, Global Automobile Planning Department, Suzuki Motor Corporation, said: "All creatives delivered by eYeka community have new and impressive ideas which are something we would not come up with internally. Winning videos are especially interesting and memorable, so we believe they will widely spread on social media and promote our ALLGRIP technology,"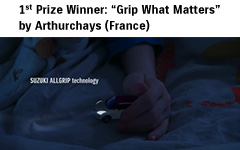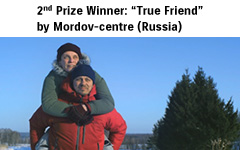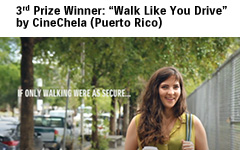 ALLGRIP Global Video Competition YouTube Playlist
https://www.youtube.com/watch?v=jWgxS-QCMbc&index=1&list=PLes7zLpRcl_NYIBNinPEvuvU4W14K1Akp