29 September 2016
Suzuki's Mini Crossover IGNIS Wins Good Design Award 2016 in Japan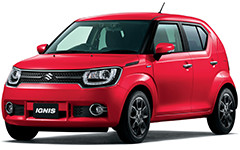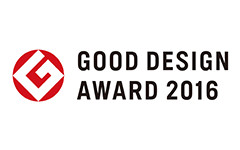 Suzuki Motor Corporation's mini crossover IGNIS has won the Good Design Award 2016*1 (hosted by the Japan Institute of Design Promotion) in Japan.
The IGNIS is a new-genre mini crossover launched in February 2016 in Japan, which is based on the concept of "Functional and stylish mini crossover" that not only can be used conveniently in daily usage, but also for outdoor activities.
It has an exterior design that's simple but gives strong impression, and an interior design that expresses newness and high-quality image. The IGNIS is favoured in Japan owing to an easy-to-drive compact body size with high eye-point, mild hybrid system (offered on all variants), strong driving performance, and advanced safety equipment.
As of the end of August 2016, the sales of the IGNIS have reached approximately 18,000 units*2 in Japan.
<Evaluation by the judging committee>
The IGNIS is compact but has a unique design. It is also interesting in the way it takes in the trend of SUV tastes while adopting elements of past Suzuki models including the first Vitara, Fronte Coupe, and Cervo in various parts. The IGNIS suggests that respect to its own past can become a strong energy in creating new design.
*1 The Good Design Award was founded in 1957 as the Good Design Product Selection System (or G Mark System), by the Ministry of International Trade and Industry (the current Ministry of Economy, Trade and Industry). It is the only system in Japan to comprehensively evaluate and recommend design.
*2 Based on Suzuki research from Japan Automobile Dealers Association.