24 March 2016
Suzuki Hustler*1 Minicar Becomes the First Minivehicle*2 to Score
Maximum Point*3 in JNCAP Preventive Safety Performance Assessment and Achieves Top ASV+ Rating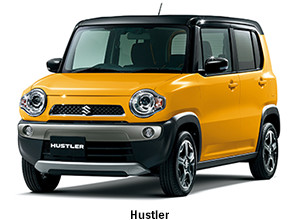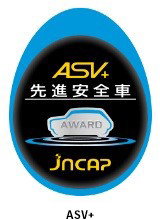 Suzuki Motor Corporation's Hustler*1 minicar equipped with a stereo camera type collision-mitigating system called the Dual Camera Brake Support (DCBS) and all-direction monitor has become the first minivehicle*2 to score maximum point*3 of 46 points in the Japan New Car Assessment Program (JNCAP) preventive safety performance assessment and achieved top Advanced Safety Vehicle + (ASV+) rating.
The preventive safety performance assessment is an institution in which the Japan's Ministry of Land, Infrastructure, Transport and Tourism and the National Agency for Automotive Safety & Victims' Aid (NASVA) assess and disclose a result of a vehicle's advanced safety technologies. The assessment involves testing of the following three systems: the frontal Autonomous Emergency Braking System (AEBS), the Lane Departure Warning System (LDWS), and the system that provides the driver with information captured by rear-facing cameras. Assessment points are given based on these tests, with the highest possible score of 46 points. If a vehicle achieves at least two points, Advanced Safety Vehicle (ASV) rating is approved, and ASV+ is approved if it achieves at least 12 points.
Suzuki will further strengthen its efforts for safety technologies and actively enhance safety.
Suzuki models with ASV+
Collision-mitigating system
Models
ASV+
Dual Camera Brake Support
(stereo camera type)
Hustler
Spacia/Spacia Custom
Solio/Solio Bandit
Radar Brake Support
(laser radar type)
Alto Lapin
*1 For Hustler X and X Turbo variants and special package J STYLE II and J STYLE II Turbo, equipped with DCBS and all-direction monitor.
*2 Suzuki research as of March 2016.
*3 There is a model of other brand that scored the same points.