11 November 2015
Suzuki Alto and Alto Lapin Minicars Win 2016 RJC Car of the Year Award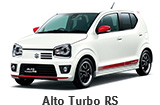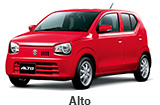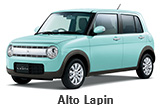 Suzuki Motor Corporation's Alto* and Alto Lapin* minicars have won 2016 RJC Car of the Year award, promoted by the Automotive Researchers' and Journalists' Conference of Japan (RJC).
*Alto and Alto Lapin are sold only in Japan.
Alto, which has a history of 36 years since it was first launched in 1979, has won the RJC Car of the Year award for the first time. It is the second consecutive, and sixth RJC Car of the Year won by Suzuki (following the WagonR in 1993, the WagonR and WagonR Stingray in 2008, the Swift in 2005 and 2010, and the Hustler in 2014).
Commenting on the reason for giving away the award, RJC said, "The biggest feature of the Alto series is weight reduction owing to the newly designed platform. Maneuverability and fuel efficiency increased as a result. A balance of such platform and suspensions is so amazing that cornering stability is much higher than expected even with normal Alto. Also, it offers wide variety of models including the sporty RS and the fashionable Lapin. We valued its high fundamental performance and wide range of offers."
The eighth generation all-new Alto was launched on 22 December, 2014 as a car that increases the value of a minicar even higher. It has the fundamental performance as a basic minicar including ease of maneuverability and handling, and affordability. The Alto Turbo RS was added on 11 March, 2015, followed by the Alto Lapin on 3 June to meet diverse customers. The accumulated sales unit of the all-new Alto series is approximately 94,000 units.
Alto is the most sold Suzuki model with the accumulated domestic sales unit from the original Alto in 1979 (including Alto Lapin) of approximately 5.57 million units.
Overview of the 2016 RJC Car of the Year award
The 25th RJC Car of the Year award was selected by RJC members from domestic models that were launched in the period from 1 November, 2014 to 31 October, 2015. A vote on 2 November narrowed the field to six best models, and a vote on 10 November determined the winner.
<RJC Car of the Year> Suzuki's Award History
Year
Description of recipient
3rd
1993~1994
RJC New Car of the Year
WagonR
RJC Man of the Year
Director and President,
Osamu Suzuki
15th
2006
RJC Car of the Year
Swift
16th
2007
RJC Person of the Year
Director and President,
Hiroshi Tsuda
18th
2009
RJC Car of the Year
WagonR and WagonR Stingray
20th
2011
RJC Car of the Year
Swift
22nd
2013
RJC Technology of the Year
SUZUKI GREEN Technology
24th
2015
RJC Car of the Year
Hustler