7 August 2015
Suzuki BALENO hatchback to debut at 66th IAA Frankfurt Motor Show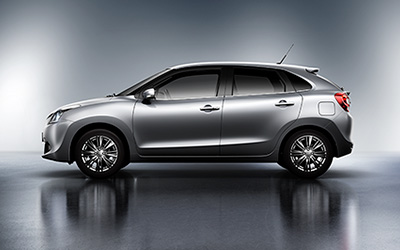 The all-new Baleno, an ideal hatchback from compact-car expert Suzuki, is set to make its world premiere at the 66th IAA Frankfurt Motor Show.*
As the production version of the iK-2 concept vehicle displayed at the 2015 Geneva Motor Show in March, the Baleno harmoniously combines stylish design, spacious interior and new technologies.
Details of the Baleno will be disclosed at the Suzuki press conference at the Frankfurt show, as follows:
Tuesday, 15 September at 1:15 pm
Stand B12, Hall 9.0
Learn more at https://www.globalsuzuki.com/iaa2015/, a special Baleno website.
*At Messe Frankfurt, Frankfurt am Main; press days 15-16 September, general-public days 17-27 September.